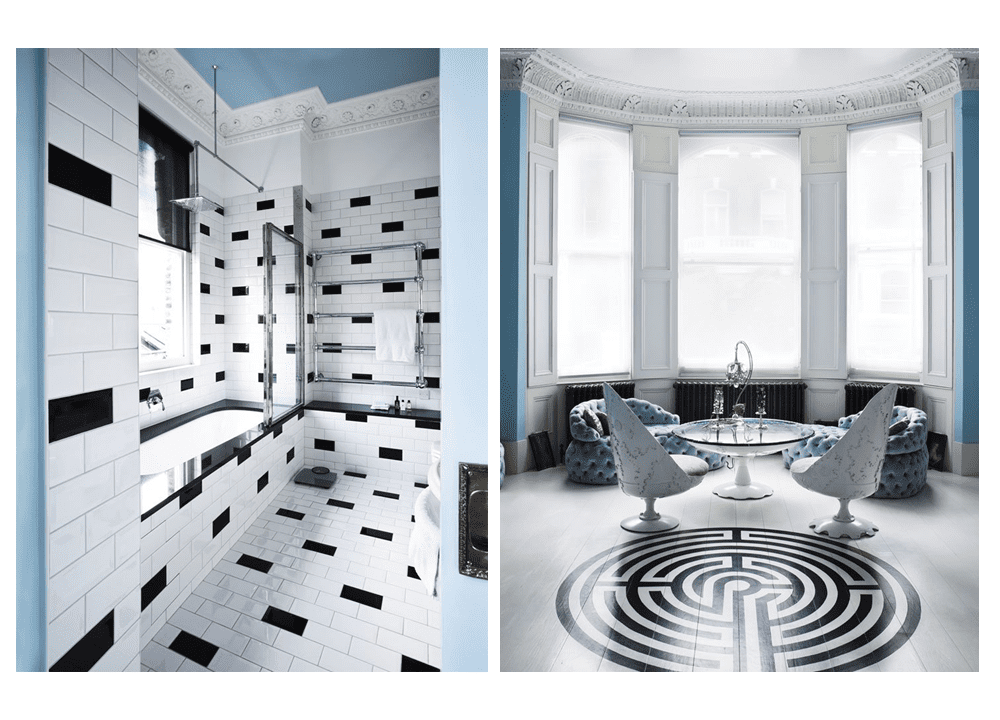 Moudaber's London home is a two-storey maisonette in an 1870's Victorian-style building in South Kensington that used to be two separate flats, which she bought at different times. The living space and kitchen on the ground floor are connected to the sleeping areas on the upper floor via a sculptural staircase designed by Moudaber herself (which rather resembles the backbone of some gigantic marine animal). The high-ceiling spaces on both floors were then filled with all sorts of treasures: items again designed by Moudaber (such as the large table and sofas in the living room, the chandeliers in the bedroom, the TV stand in the second bedroom and more), original works of art, as well as antiques and vintage furniture, like for example the large red lights over the sofa which once adorned a 1940's bank.
Reminiscent perhaps of the palace of some fantastical King of the sea, Danielle Moudaber 's apartment was designed, as she says, to ''sooth her soul'' and remind her of the endless blue of the Mediterranean as seen from a seaside terrace.
Via Yatzer
Moudaber chose the Edwardian Collection to add a epic feel to her bathroom, from Heated Towel Rails to sink mixers and bath tub taps.