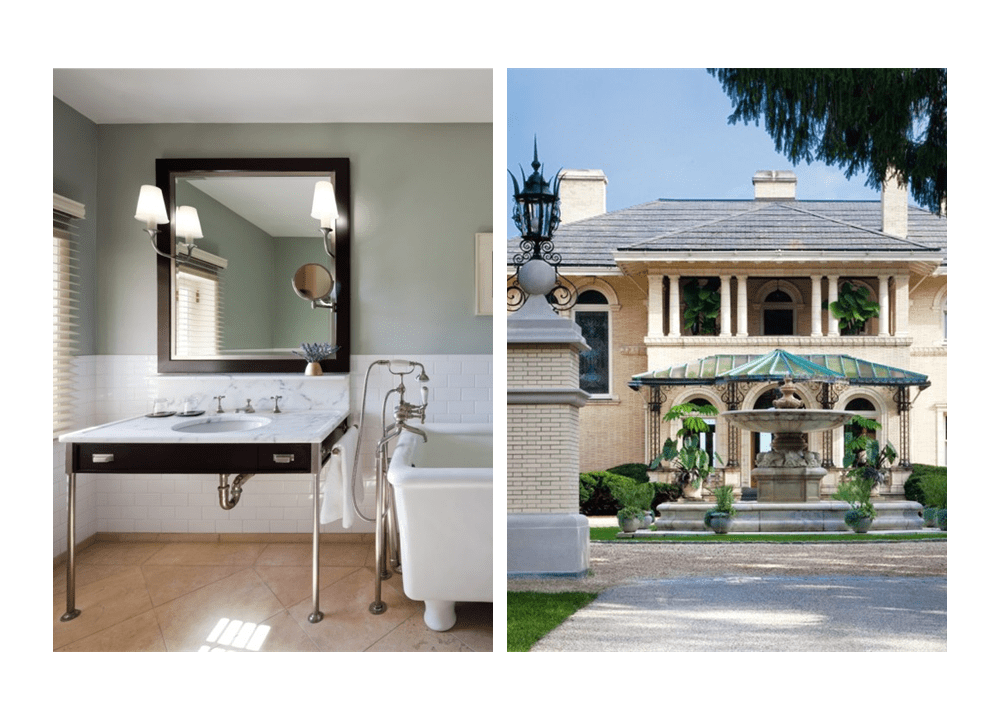 Wheatleigh Hotel in Lenox, Massachusetts was designed by the prominent Boston architectural firm of Peabody and Stearns based on a 16th century Florentine palazzo. Many of the materials and over 150 artisans were brought from Italy to accomplish the intricate carvings both interior and exterior. Frederick Law Olmsted, the landscape architect who designed Central Park in New York, was responsible for creating "Wheatleigh Park" on the land surrounding the palazzo.
For many years the largest portion of the 380 acres Wheatleigh estate was used as a working farm. The Count and Countess resided in their "summer cottage" – along with forty in help for only six weeks a year. Their permanent residence was on Fifth Avenue in New York City. During the "Gilded Age" Wheatleigh was the site of many grand parties and musical events.
Today, Wheatleigh is privately owned and is one of the smallest member of the Leading Hotels of the World featuring one of the best dining rooms on the east coast. Wheatleigh is open year-round.
The Terrace Suite at the Wheatleigh Hotel is ground floor suite with mountain vista. The sitting area is enclosed in bronze, glass, and brick and opens to a 40 foot covered private portico. The spacious bedroom features a king size bed, a BeoVision 7-40 Entertainment System, and a bathroom with an imported antique soaking tub and large shower fitted with the Edwardian Collection from Czech & Speake.