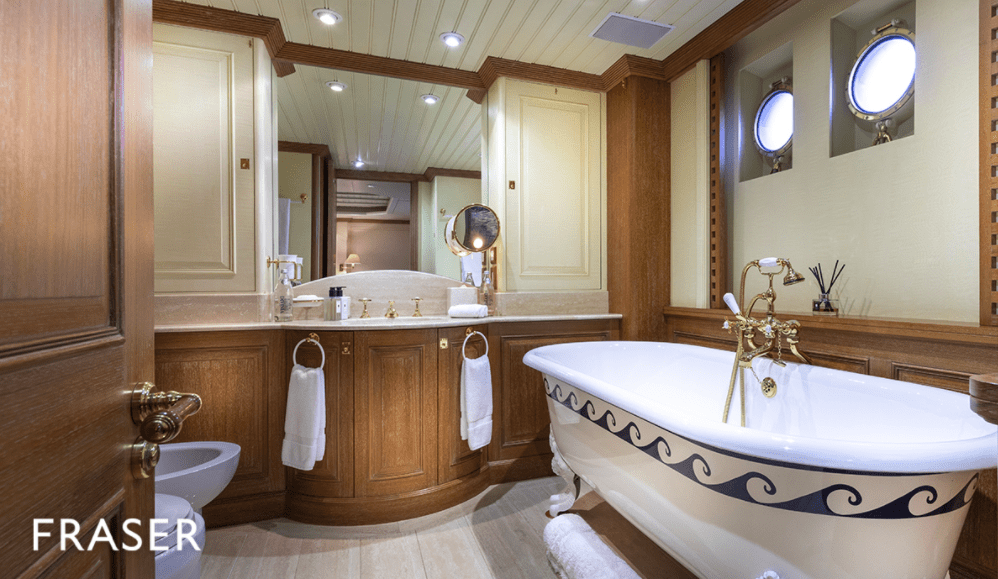 With much pride, iconic British-born Superyacht designer, Terence Disdale, designed SCOUT II Yacht opting for Czech & Speake fittings and accessories for the bathroom. The SCOUT II Yacht is fitted with Czech & Speake Edwardian Bath and Basin Fittings and paired with the Edwardian Tumbler Holder and Towel Rings, all finished in gold.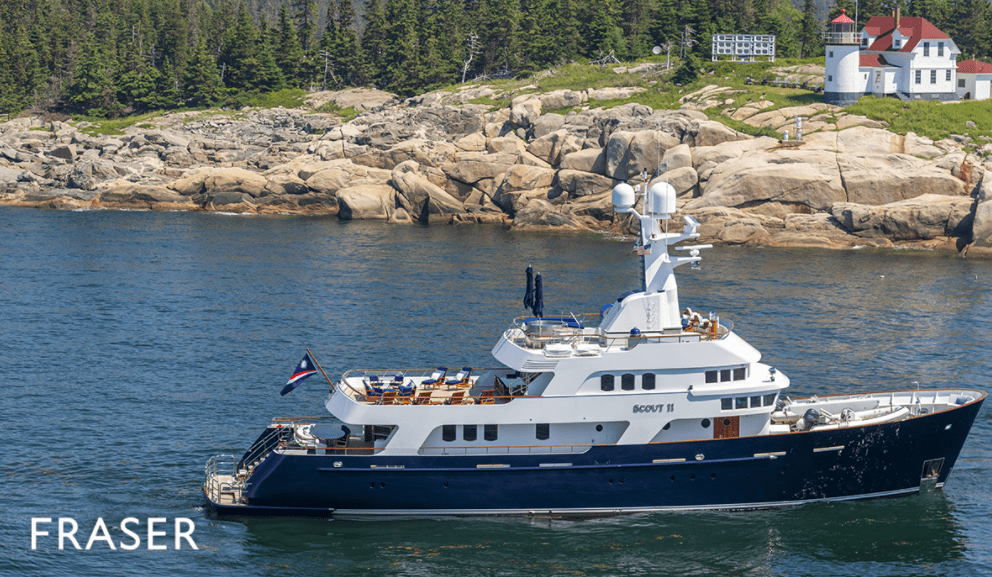 About the Yacht
Built by Brooke Yachts, UK and designed by Terence Disdale, 39.6m SCOUT II is a sturdy and well-proven world cruising explorer yacht.
From 2016 to 2018 SCOUT II has undergone multi-million dollar upgrade and refit. The project included a 5m extension aft and a 1m extension forward and the installation of a new mast. Her bow was reshaped, all key machinery and systems were replaced or remanufactured, including Zero Speed stabilizers, new generators and air conditioning. All work was detailed and photographed throughout and approved by Lloyds.
At 397 gross tons, SCOUT II is unrivalled in her class in terms of volume, performance, deck space and versatility.
Text and images via Fraser Yachts