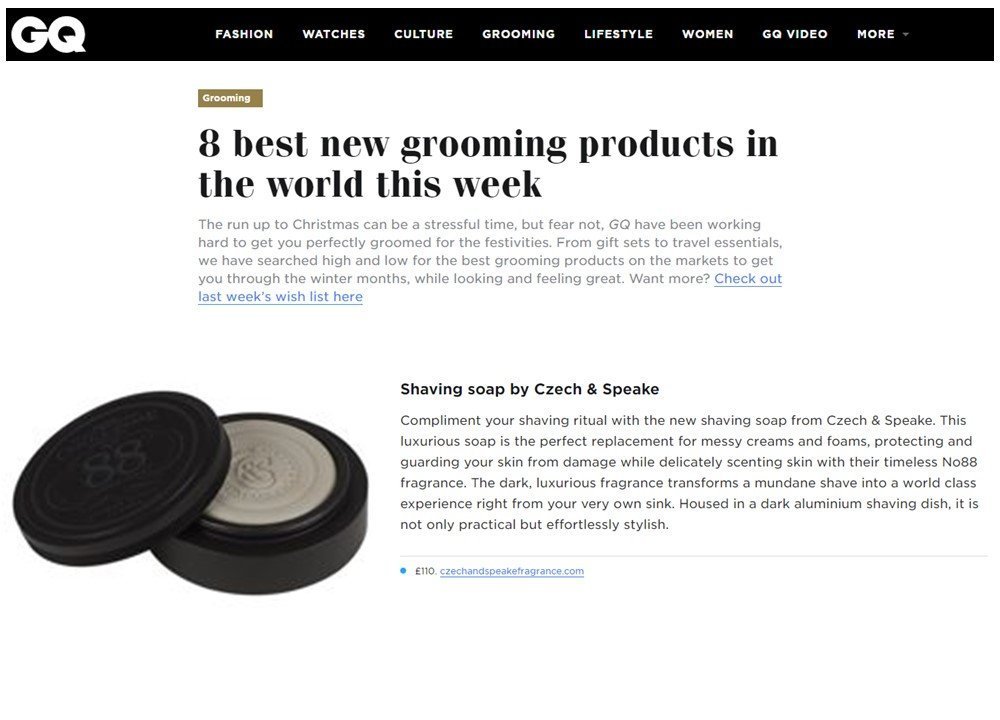 The run up to Christmas can be a stressful time, but fear not, GQ have been working hard to get you perfectly groomed for the festivities. From gift sets to travel essentials, we have searched high and low for the best grooming products on the markets to get you through the winter months, while looking and feeling great. Want more? Check out last week's wish list here
They included the No.88 Travel shaving soap by Czech & Speake.
Compliment your shaving ritual with the new shaving soap from Czech & Speake. This luxurious soap is the perfect replacement for messy creams and foams, protecting and guarding your skin from damage while delicately scenting skin with their timeless No.88 fragrance. The dark, luxurious fragrance transforms a mundane shave into a world class experience right from your very own sink. Housed in a dark aluminium shaving dish, it is not only practical but effortlessly stylish.