Father's day is soon approaching, and finding him a gift that will truly be appreciated can be a tricky task, especially for a modest man who already has 'everything he needs'. To help you express your gratitude, we've selected a range of our products that are both interesting and luxurious.
What do you get a Dad for Father's Day that has everything?
Show him how well you know him: fragrance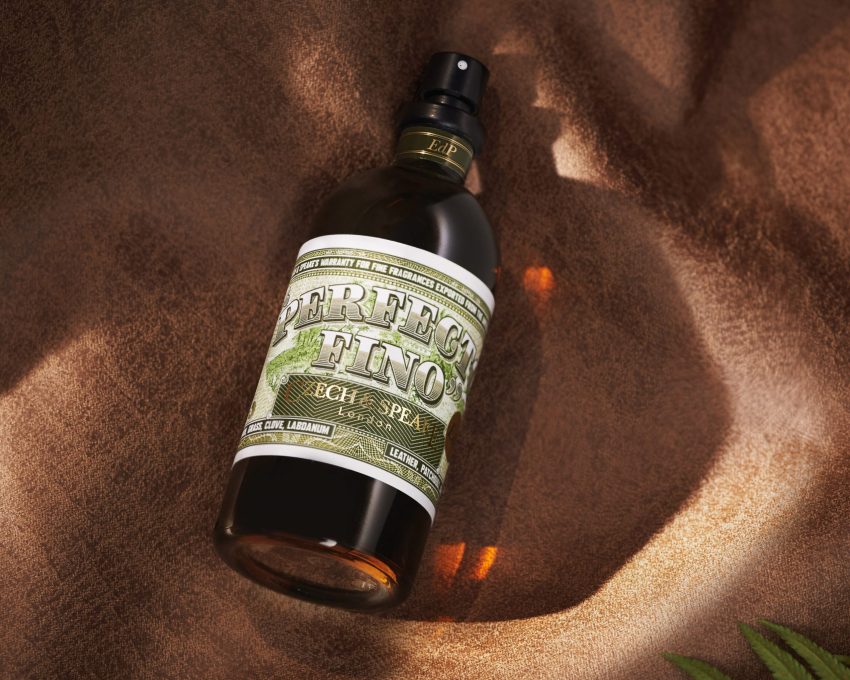 Fragrance is a great choice if you want to gift your recipient with something very personal. Choosing a perfume for someone you care about requires deeper thinking, to contemplate their personality and tastes; really showing to them that you truly know them. As well as this, scent is closely linked to memory, so when your father spritzes the fragrance you gifted him, he will think of you, which could be particularly poignant and sentimental if you are only able to see him on occasion. If you feel as though you need some guidance to choose, read our guide 'Perfume Gift Giving: How to Choose a Scent for Someone Else'.
To further assist, we've selected from our range a handful of well-rounded fragrances that are popular with men and will appeal to different dads. Look through to see which is best suited to him: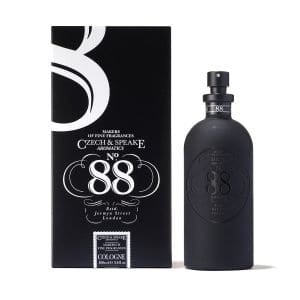 No.88 Cologne is Czech & Speake's original fragrance, and remains our most loved of the range, due to its unique, complex formula that is versatile for wear all year round. If you gift your father No.88, you can't too easily go wrong. 
Notes:
Top notes: Bergamot

Middle notes: Geranium, Rose Otto, Cassie, Frangipani

Base notes: Vetiver, Sandalwood
Perfecto Fino is the newest addition to Czech & Speake's collection, and certainly different from the rest. The scent is rich, woody and smoky, perfect if your father is drawn to rugged, masculine fragrances. 
Notes: 
Top notes: Lemon, Bergamot

Middle notes: Cinnamon, Grass, Clove

Base notes: Labdanum, Leather, Patchouli, Amber, Sandalwood, Tobacco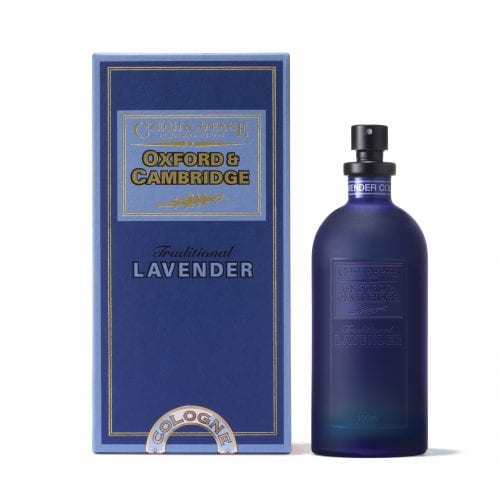 Oxford & Cambridge is another signature scent in Czech & Speake's range. If your dad is a classic man who appreciates a fresh and herbaceous scent, this lavender fragrance would be perfect for him. 
Notes:
Top notes: Bergamot, Peppermint, Rosemary

Middle notes: English Lavender, French Lavender

Base note: Oakmoss
---
Give him a life-long grooming companion
If you want to spoil your dad with something very luxurious that was built to last a significant time, we recommend our sleek, beautifully designed leather-bound, Air-Safe Manicure Set and stylish Shaving Set & Stand. There's nothing a dad appreciates more than tools of superb functionality, and both our Manicure Set and Shaving Set combine this with a stunning minimal design aesthetic. As the name suggests, our Air-Safe was designed to conform to international restrictions on hand luggage for air travel by providing each instrument with rounded edges. The Shaving Set & Stand is classic in concept, updated with elegantly curved, sleek matte black anodised aluminium. We're sure your dad will appreciate the design engineering. 
Air-Safe Manicure Set – Black/White Teflon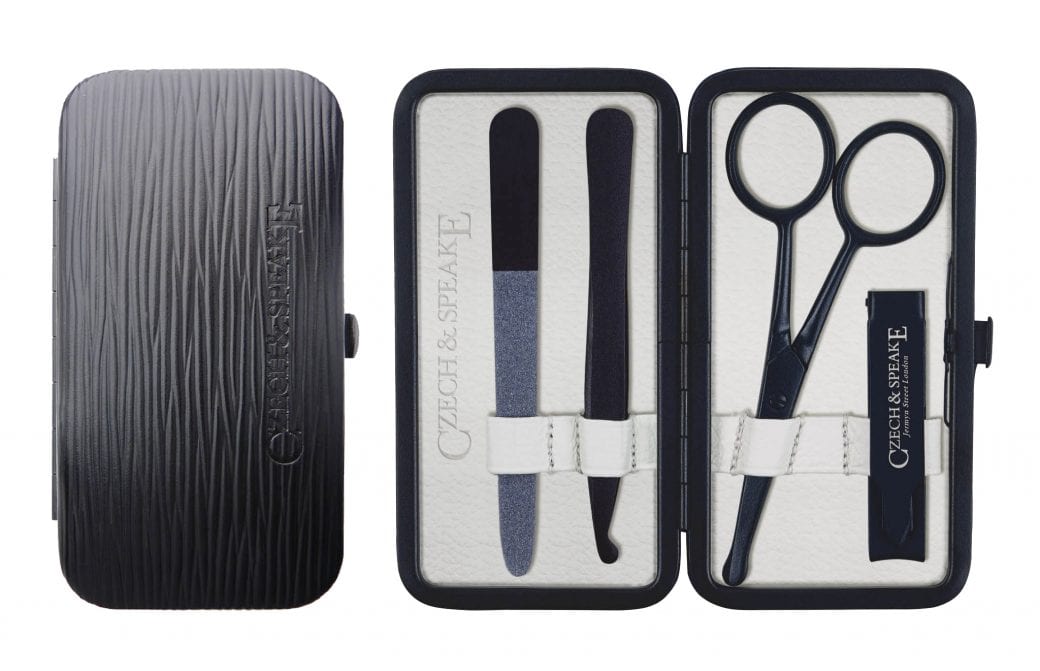 New to the line. If your dad likes minimalism, our monochromatic pairing of black and white leather is both bold and beautifully simple.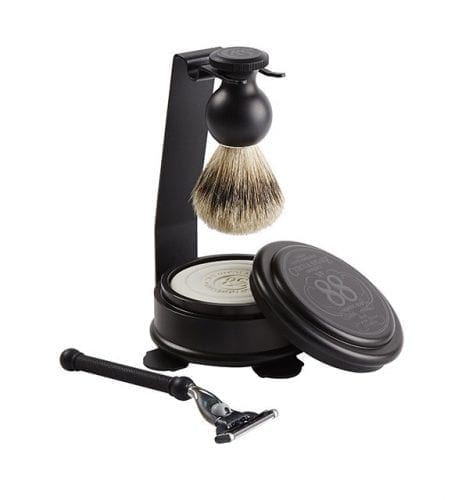 For dad, the Shaving Set & Stand in classic black with our iconic No.88 fragranced shaving soap – will be sure to impress.
Remind him to self-indulge: Bath & Body
In a current climate where we have got used to staying home, self-care has become a notable method of leisure. Many fathers perhaps don't consider this option as much as they should in their selfless nature, so a luxury gift in this category could encourage them to appreciate the effectiveness of this practice. Many bath and body products on the market are designed with a very feminine appearance, but our products are designed to appeal to all, contained in stylish, 19th century apothecary style glass bottles and minimal, graphic pump bottles. We've selected from our range two picks for dad:
No.88 Hydrating Body Wash 300ml
If your dad prefers a shower, there is no reason that this shouldn't be a luxurious experience. Our No.88 scent is a favourite in our bath and body range, fragranced with our signature rich, No.88 scent. It contains bergamot, geranium, rose otto, cassie and exotic frangipani, combined with dry base notes of vetiver and sandalwood. 
Oxford & Cambridge Bathing Oil 50ml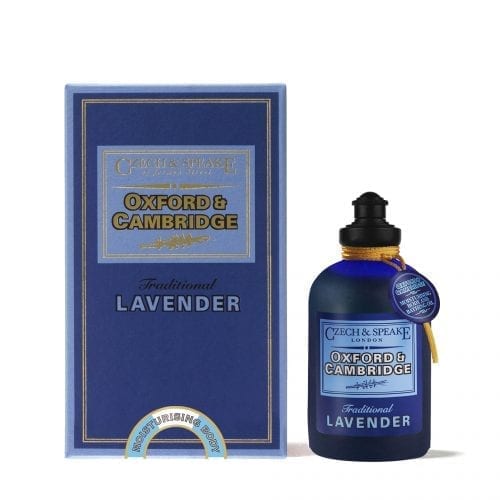 The relaxing properties of lavender make our Oxford & Cambridge scent perfect as a bath product. As well as using to fragrance and soften your bath water, our bath oils can be applied directly to damp skin. We recently released a 50ml version of this bath and body favourite, which makes it perfect for travel.
Add a Personal touch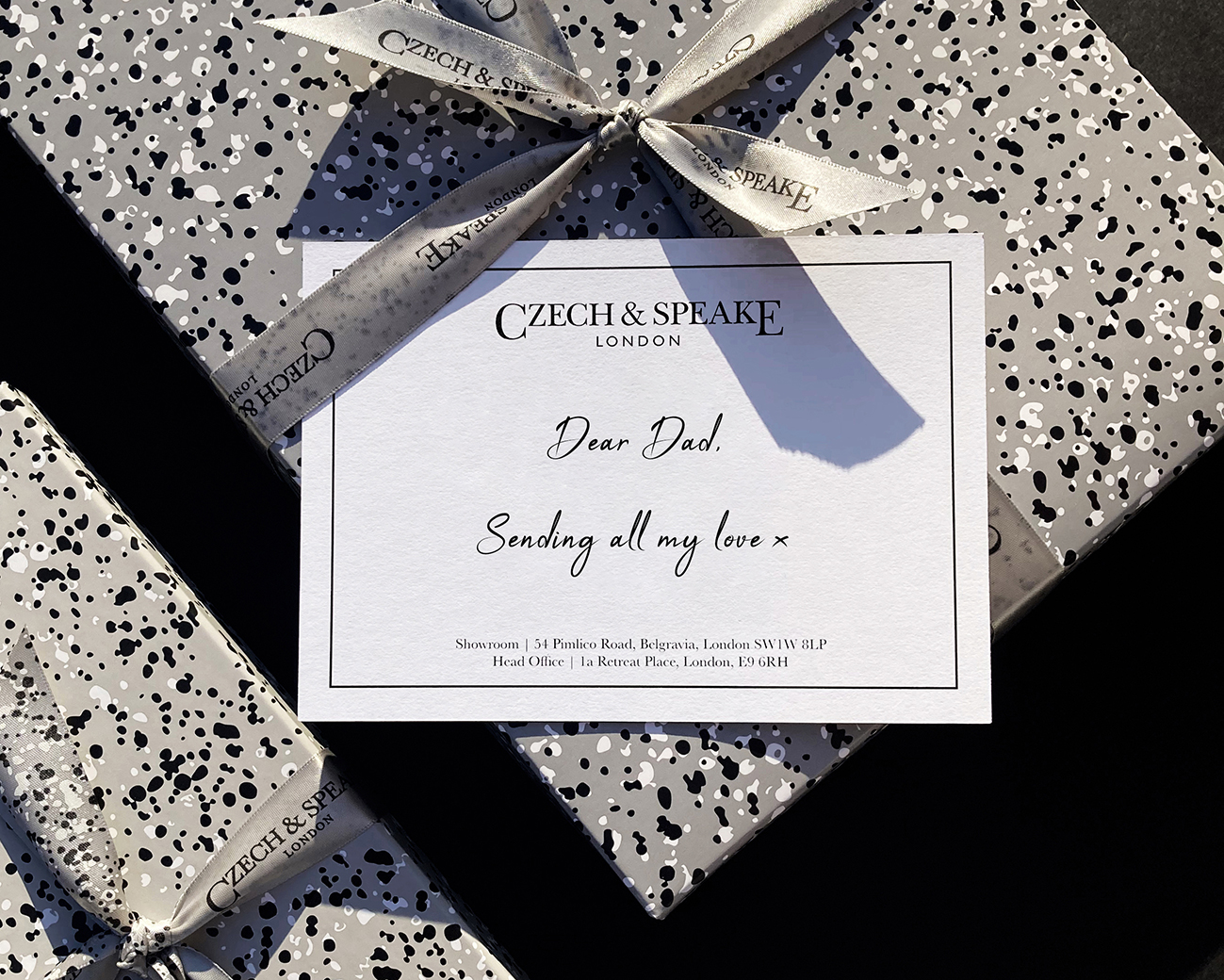 Make your gift even more special with a personalised gift message and our signature tissue paper and ribbon.
Click the links within the article to shop our recommended products for fathers day. If you'd like to explore more options, browse our Father's Day Gifts category. 
---
Located in North America or would like to pay in Euros? Please visit our US site here and our EU site here.