During the warm, sultry season of summer, it is easy to let go of your grooming routine and forget to care for your skin when it is looking so healthy from the sun. Don't let the summer nonchalance deter you from washing and grooming regularly. Although it can feel like more effort in the heat, it will be a saviour for discomfort, and you'll feel better for looking sharp with a good shave and silky smooth skin. Follow our tips for washing and grooming in the summer:
Wash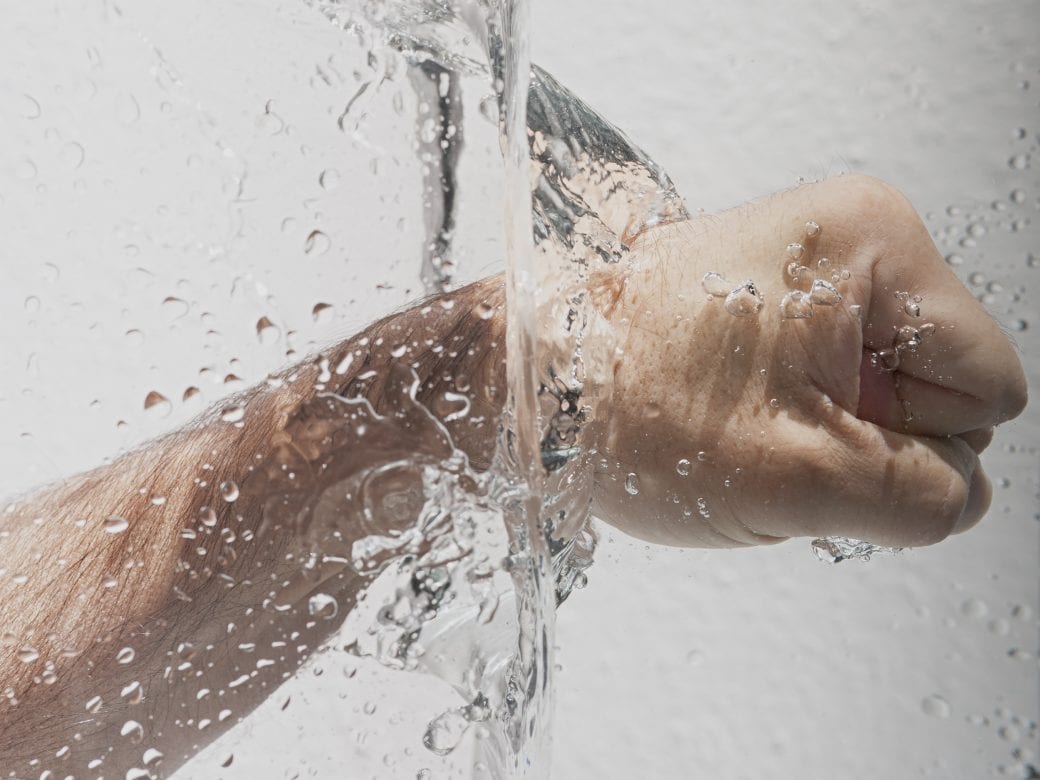 The warmth of the summer sun and the beauty of the outdoors encourages us to spend significant time out and about, amongst nature or in the fumes of the bustling city, all the while building up a sweat. With more exposure to the elements, It is important to wash daily and thoroughly to prevent debris build up. 
When is the best time to wash your face?
It is recommended to wash your face twice daily, once in the morning and once before bed. If you only manage one wash, make sure it is in the evening to remove the dirt and oils accumulated during the day.
Which is the best body wash?
Choose a high quality body wash that will cut through the grease and break down the dirt as opposed to masking an odour. We would recommend our Neroli Hydrating Body Wash for summer showers; it contains coconut derived surfactants that clean the skin and tackle dirt without stripping the body of natural oils, along with an uplifting citrus scent that is both refreshing and characteristic of warm climates.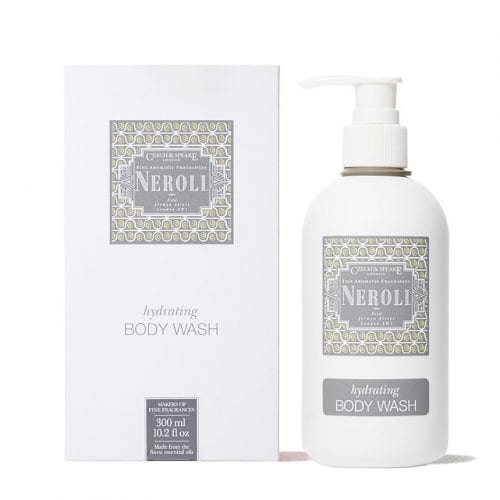 Shave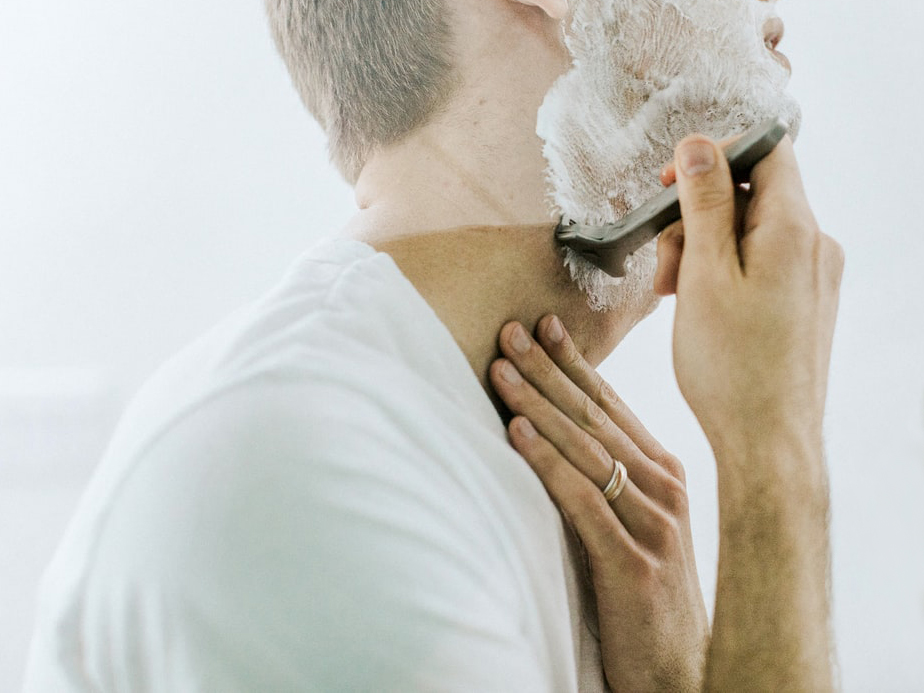 For men, summer is the best time to try a neat and shorter beard, or perfect the sporty clean shave to keep cool in the heat. If not executed correctly using poor tools and products, shaving can come with unsightly effects of redness, bumps, nicks and razor burn, which will then be irritated further by the heat.
What is the correct way to shave?
It is best to shave after you have showered or bathed, as the steam and warm water opens pores and softens and plumps the skin. If your skin is not well moistened or has goosebumps from cold water, there is more of a chance of razor burn or catching the skin. Another tip in the summer would be to shave the night before to allow the skin to settle before exposure to harsh sun, sea salt and pool chlorine which can irritate open pores.
What are good men's grooming products?
Opt for a razor with three blades rather than five, such as our Anodised Razors with a Mach III blade. If it is high quality, three blades will be perfectly effective and more suitable for sensitive summer skin. If you are able to go away this summer, we recommend our No.88 Travel Shaving Set which contains travel size versions of our luxury shaving products, meaning you will be able to upkeep a top quality shave on the go.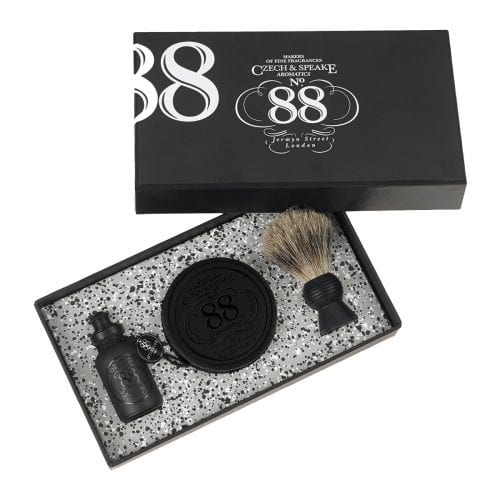 Moisturise 
In the winter, we tend to keep on top of moisturising as our skin shows visible effects of dryness from the cold weather. Although it may be invisible to the eye in the summer, our skin is equally at risk from drying out by the sun's rays. The sun can strip the body of natural oils and accelerate skin ageing. Moisturising will help to keep it youthful and healthy. 
How can I moisturise without moisturiser?
There are many products that contain moisturising properties that are more sensitive to the skin and will keep it hydrated, without having to apply cream moisturiser. Oil is a good alternative to cream as oils are very compatible with human skin, as our outer skin layer is oil based. Our Bath Oils have been designed to be multi-purpose, and can be massaged into moistened skin after showering to help replenish while leaving it delicately scented. 
What is good for skin in the summer?
The harsh conditions of summer weather require products that will protect the skin before a day spent outside, or soothe the skin afterwards. After you've shaved, it is always advised to use an aftershave with antiseptic properties to clean and close pores before being exposed to the elements. When you return home from a day in the sun, have a tepid bath or shower to cool the skin down using a hydrating body wash and then apply an oil to moisturise. We suggest using our Neroli Hydrating Body Wash while in the shower and then moisturise with our Neroli Bath Oil to layer the scent.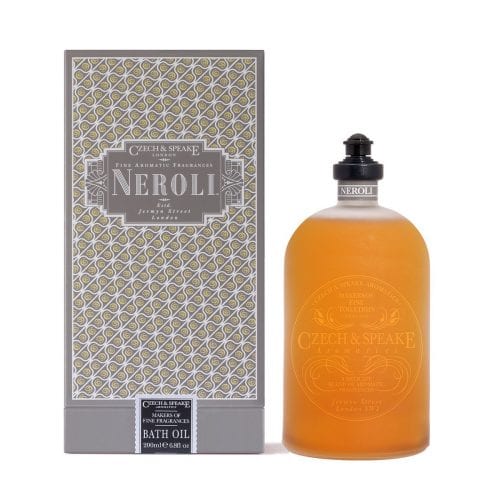 If you want to step up your summer grooming routine, explore our Bath & Body and Grooming collections as featured in this article.
---
Located in North America or would like to pay in Euros? Please visit our US site here and our EU site here.