No.88 Cologne Spray
€115.00 – €180.00
Duties import included
UNCOMPROMISINGLY UNIQUE: No.88 is a complex combination of rare ingredients, creating a classic, sophisticated scent sought out by those who dare to be different 
CLASSIC & SOPHISTICATED: No.88 announces itself with a woody top note of reviving bergamot, the richness and warmth of geranium, rose otto and exotic frangipani, combined with dry base notes of vetiver and sandalwood
BEAUTIFULLY PRESENTED: a satin finish, black opal glass bottle inspired by 19th-century apothecaries and embellished in a uniquely designed, striking black and white box
COMPLEX FORMULATION: of the highest and purest quality aromatic essential oils, with deep and lasting undertones
Description
UNCOMPROMISINGLY UNIQUE: No.88 is a complex combination of rare ingredients, creating a classic, sophisticated scent sought out by those who dare to be different 
CLASSIC & SOPHISTICATED: No.88 announces itself with a woody top note of reviving bergamot, the richness and warmth of geranium, rose otto and exotic frangipani, combined with dry base notes of vetiver and sandalwood
BEAUTIFULLY PRESENTED: a satin finish, black opal glass bottle inspired by 19th-century apothecaries and embellished in a uniquely designed, striking black and white box
COMPLEX FORMULATION: of the highest and purest quality aromatic essential oils, with deep and lasting undertones
Additional Information
Fragrance Notes:
Top notes: Bergamot
Middle notes: Geranium, Rose Otto, Cassie, Frangipani
Base notes: Vetiver, Sandalwood
Olfactive family: Woody, Mossy
Full Ingredients:
Alcohol denat. (SD Alcohol 40 – B), Aqua (Water), Parfum (Fragrance), Citronellol, Geraniol, Limonene, Linalool, Hydroxycitronellal, Eugenol, Evernia Prunastri Extract, Citral, BHT and Benzyl benzoate.
Buyers Questions
How to apply/how much?
Our fragrances come as a cologne spray, which enables a simple spritz application to the skin; whether that be to the wrists, neck, chest, inner elbow – the choice is yours. Equally the amount applied is personal choice, the higher the application the stronger the scent. The quality and high concentration of our colognes allow for less use to obtain the desired strength of scent.
In some cultures through history, particularly seen in the middle east, perfume is infused into clothing and hair through scented smoke. The concept of scenting clothing as well as the skin has travelled, and a more accessible approach is to simply spray a perfume directly onto your clothing.
Can it be worn by men and women?
Of course. Traditionally, perfume was not gender specific. The separation of fragrance for men and women was a marketing ploy crafted in America in the 1960's, to encourage more men to buy into the idea of wearing fragrance, as societal attitudes at the time considered the wearing of perfume to be a feminine trait. In reality the notes in perfume should come down to personal taste, with no legitimate reason for this to be defined by gender, especially in the modern context where equality is key.
Complimentary With Your Order
Complimentary Delivery
Enjoy complimentary standard shipping on all orders over €190. Learn more about our shipping options.
Shipping & Returns
EU
Shipping from inside EU
FREE standard shipping on orders over €190
Belgium, France, Germany, Luxembourg, Netherlands – standard €15 (2-4 working days)
Austria, Czech Republic, Ireland, Italy, Portugal, Switzerland – standard €20 (5-7 working days)
Finland, Hungary, Lithuania, Norway, Romania, Slovakia, Sweden – standard €25 (5-7 working days)
Greece – standard €30 (5-7 working days)
*Please note that we cannot ship to Spain or Ireland due to current restrictions**
Rest of the world
Standard, from £50 (10 – 15 working days)
Please visit our UK site. All relevant delivery costs for your order and to your destination will be displayed at checkout. Czech & Speake is not responsible for any import duties payable. As we are unable to advise the exact amount, we recommend contacting your local customs office or tax authority before placing a DAP order.
** Please note, we cannot ship to P.O. Boxes**
UK
US
---
Returns
We hope that you will adore our products, however, if for any reason you would like to return or exchange any of your order, please contact us using the contact details below and we will be happy to help. Upon delivery, if you notice that any of the products in your order are damaged or faulty, we will happily replace them.
Goods purchased online at czechandspeake.com can be returned or exchanged within 28 days of purchase, provided that the items are un-opened and in their original film packaging. We regret that we cannot accept any product back if the cellophane wrap has been removed, as we are unable to sell the product to another customer.
Sale goods purchased online at czechandspeake.com can be returned or exchanged within 14 days of purchase, provided that the items are un-opened and in their original film packaging.
Please note, all returns are made at customers own cost and risk. Czech & Speake will refund the postal cost of your returns only if the items are faulty or damaged.  We recommend that customers send returns via Recorded Delivery, as Czech & Speake will not assume responsibility for items lost in transit. Czech & Speake reserves the right to deduct the cost of retrieving the goods if not returned by the customer (unless faulty/damaged). Provided goods are returned in their original condition, a full refund (including your original delivery charges at basic cost) will be made within 14 days from receipt of goods to Czech & Speake.
Learn more about shipping, taxes & duties and returns.
| | |
| --- | --- |
| Weight | 0.15 kg |
| Dimensions | 12.7 × 7.5 × 5 cm |
| Size | 50ml, 100ml |
THE STORY BEHIND THE SCENT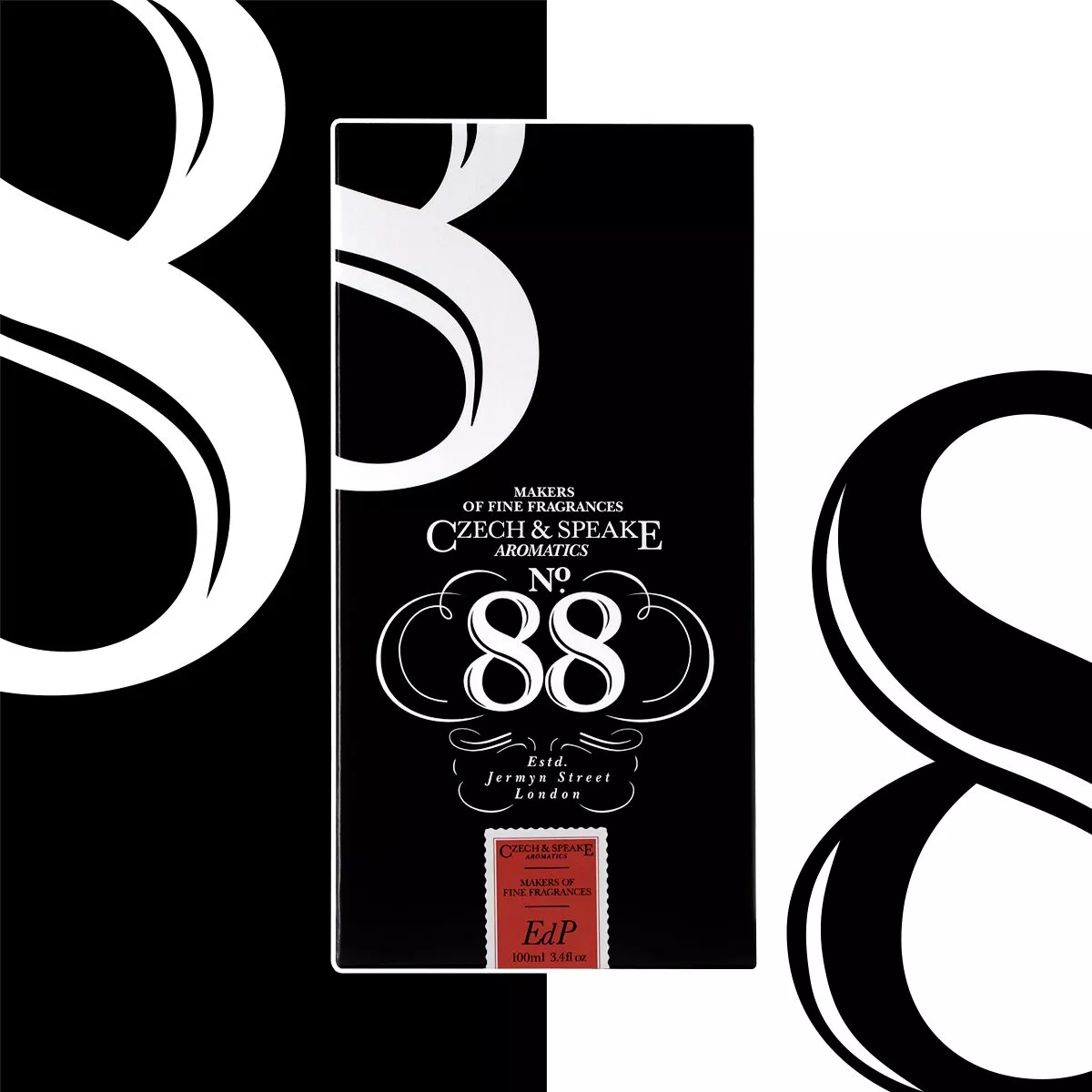 A true unisex fragrance with a loyal following amongst men and women, No.88 is named after the location of the first showroom on Jermyn Street. It remains Czech & Speake's most iconic and popular fragrance globally, with its distinctive and complex scent combining rose, geranium, bergamot and sandalwood defining unique British luxury.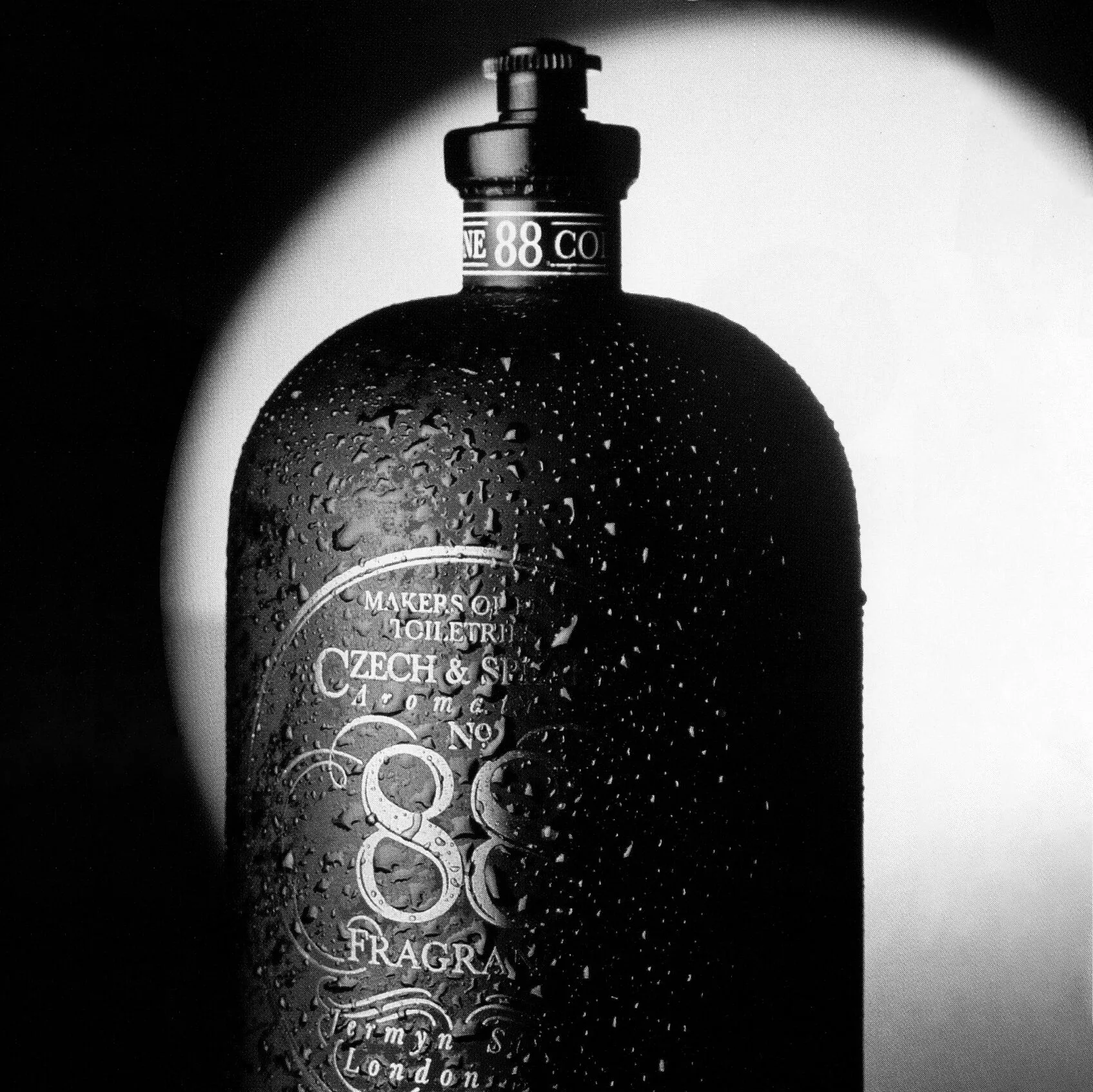 "No.88 was the first Czech & Speake fragrance and launched with great excitement in 1981. Driven by a unique holistic approach to perfumery design – with fragrance, packaging and bottle all designed by myself – my desire was to move away from the English scent tradition towards a more sensuous, exotic fragrance which prioritised exceptional ingredients at any cost."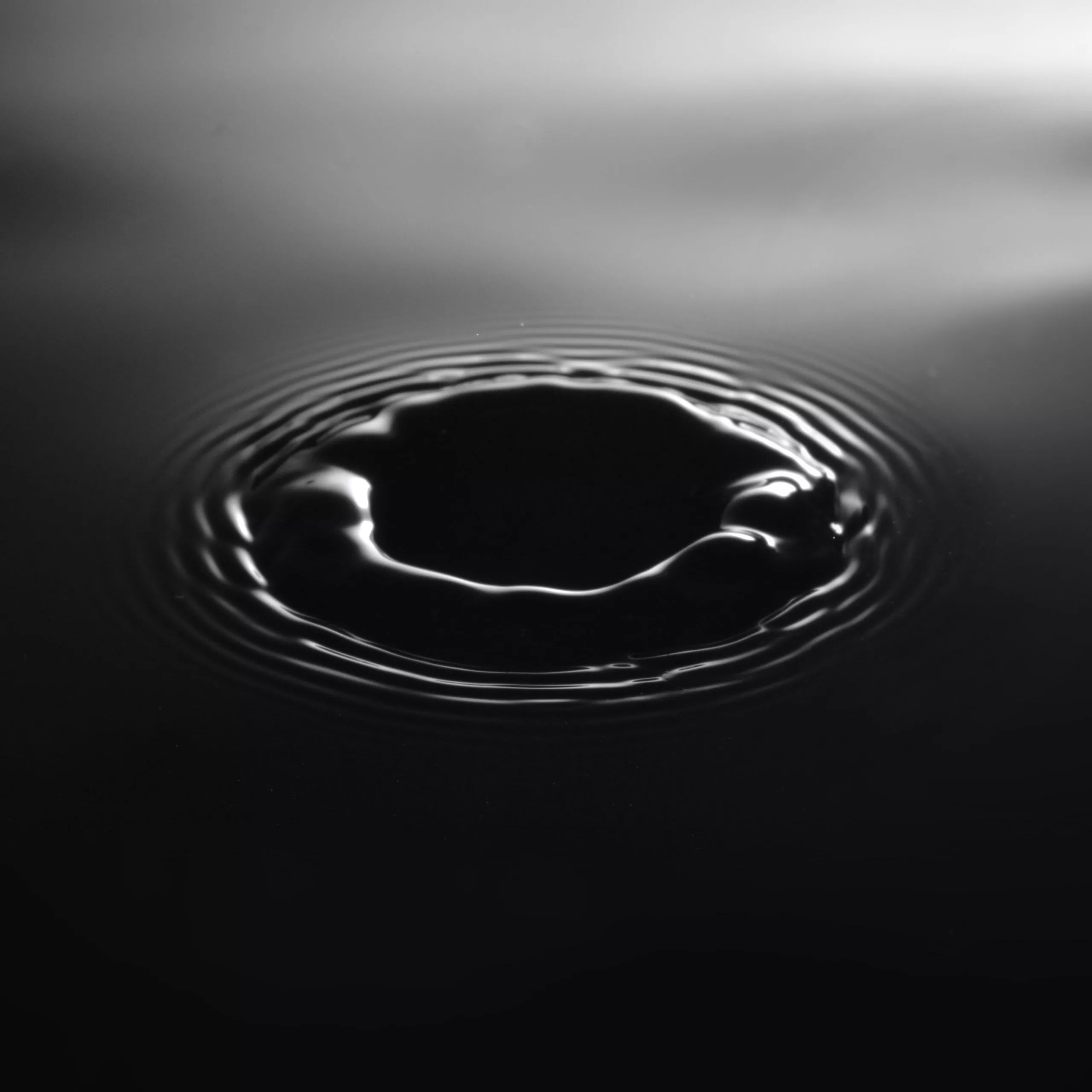 BENEFITS
Layered with bergamot and geranium, No.88 is packed with indulgent, stress-relieving ingredients which calm mind and body.A unique, statement scent, pairing these powerful essential oils with sandalwood is certain to boost tranquillity and revitalise your mood.
LAYER THE SENSES
Frankincense & Myrrh's woody and herbaceous notes complement the rich, complex sophistication of No.88