---
Czech & Speake
A proud heritage and classic, understated style that is internationally recognised for our definitively English character – Czech & Speake offers distinguished fine fragrances, desirable accessories, lavish men's shaving sets, grooming items and exquisite small leather sets for the traveller. Additionally, we produce a comprehensive range of exquisite fittings and accessories for the finest bathrooms. This quiet English brand has a global presence but remains a London based family owned business, driven by its original founder and creative heart Frank Sawkins. All Czech & Speake products are designed, tested, developed and refined by Frank along with his team of designers in London.
---
Press
Over the forty years of our existence, we have worked with some impressive international and domestic titles, including Vogue, Wall Street Journal, GQ, Men's Health and the Financial Times. To view our most recent press clippings, please click the button below.

---
Gifts
Czech & Speake has been one of the most popular destinations for luxurious gifts over the years. Exquisite in quality and design, our items offer elegant yet practical gifts for cherished clients, dear friends, loved ones…or personal indulgence.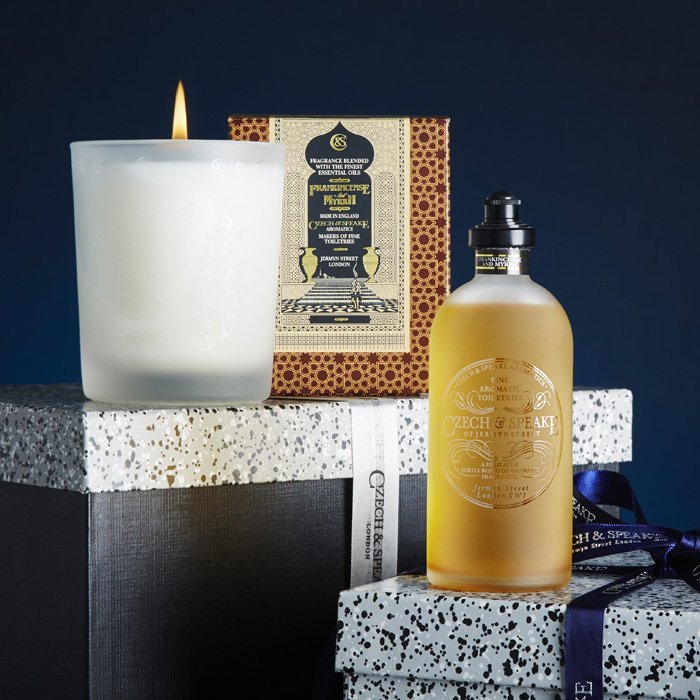 ---
Fragrance
The fragrances are beautifully presented in etched glass bottles; each has its own distinctive personality and is wrapped in stylishly embellished boxes which reveal the inspiration behind the particular scents. All our fragrances can be enjoyed by both men and women.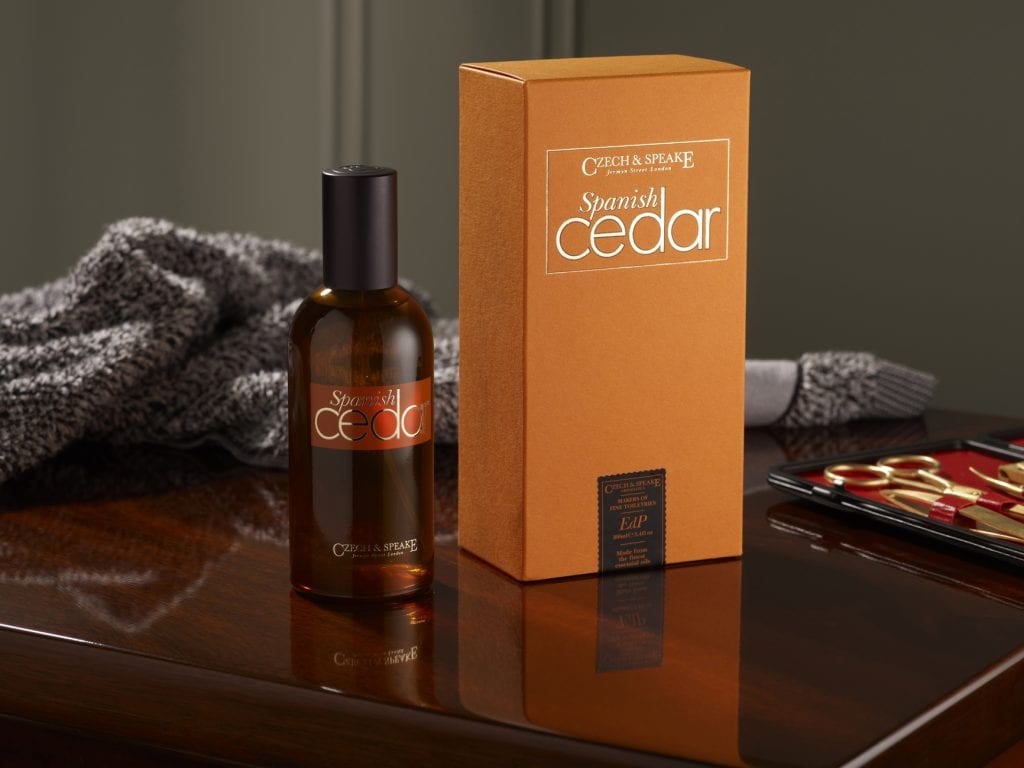 Grooming
Czech and Speake's award-winning shaving and grooming range includes impeccably made, traditional instruments which perfectly combine elegance and practicality.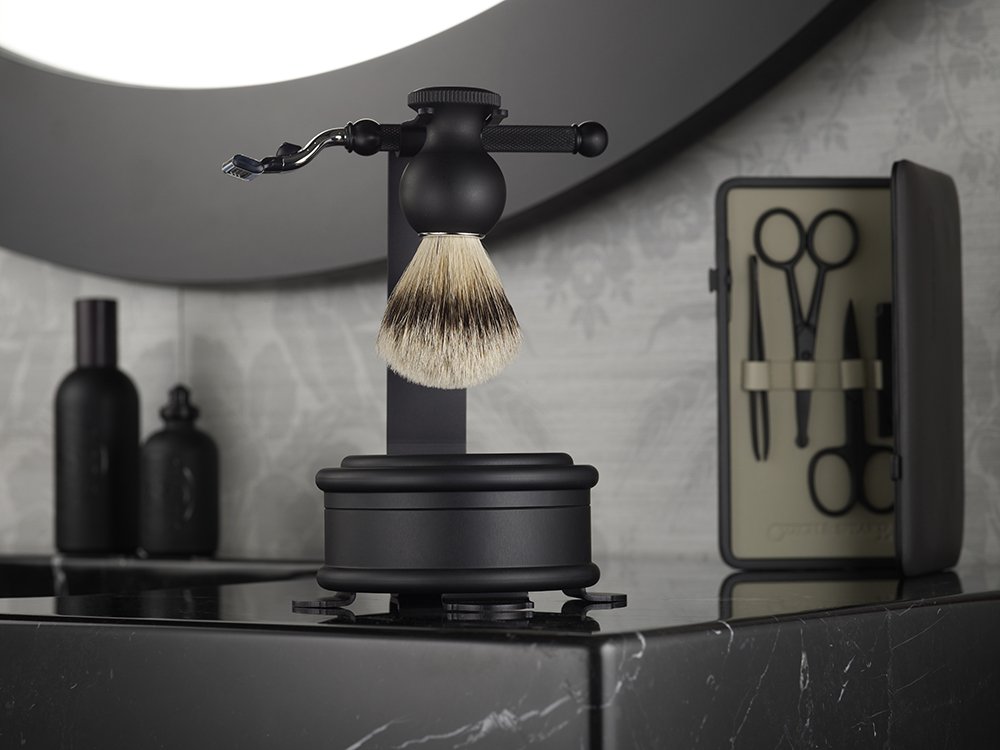 Every piece in our Leather Collection is constructed from authentic Italian calf leather subjected to an elaborate printing process, making it well known for its softness, fine grain and durability. Our traditional English long grain leather design is not only distinctively elegant, but it also improves the longevity of the wash-bags and wallets, making them water-repellent and scratch-resistant. Available in red and black leather.