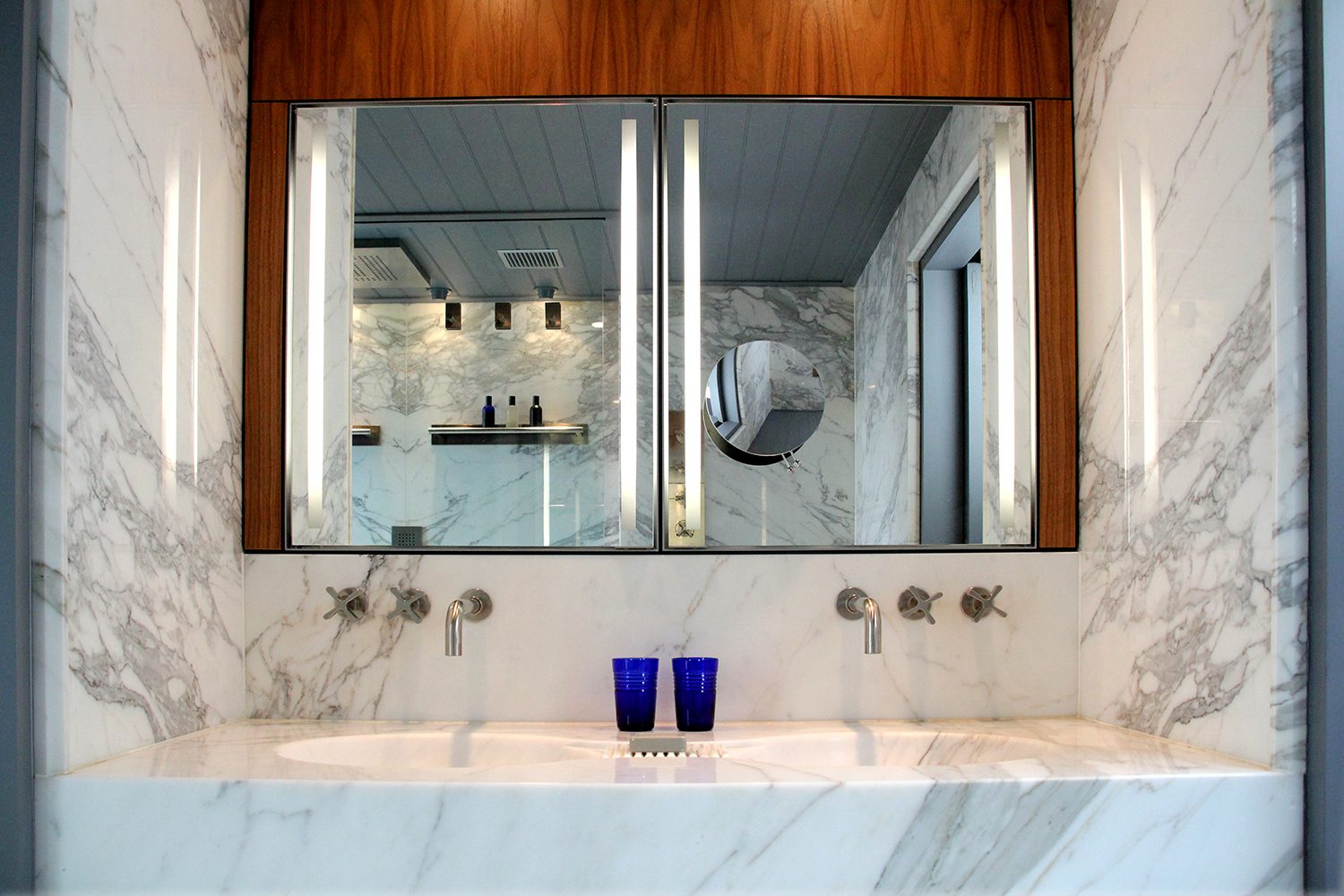 One of Curzon Street's oldest houses, dating from circa 1785, is this five storey Georgian townhouse.
Located on one of the principal streets in London's premier district and conservation area, Mayfair, the Curzon Street property has been refurbished and designed to an exceptional standard.
The property has been fully refurbished in a style that impeccably blends classic and contemporary design, to create a comfortable three bedroom contemporary residence, offering wonderful entertaining space, with working fireplaces, balcony, secluded terraces and a dumbwaiter connecting terrace, principal kitchen and secondary kitchen.
Text via Abode.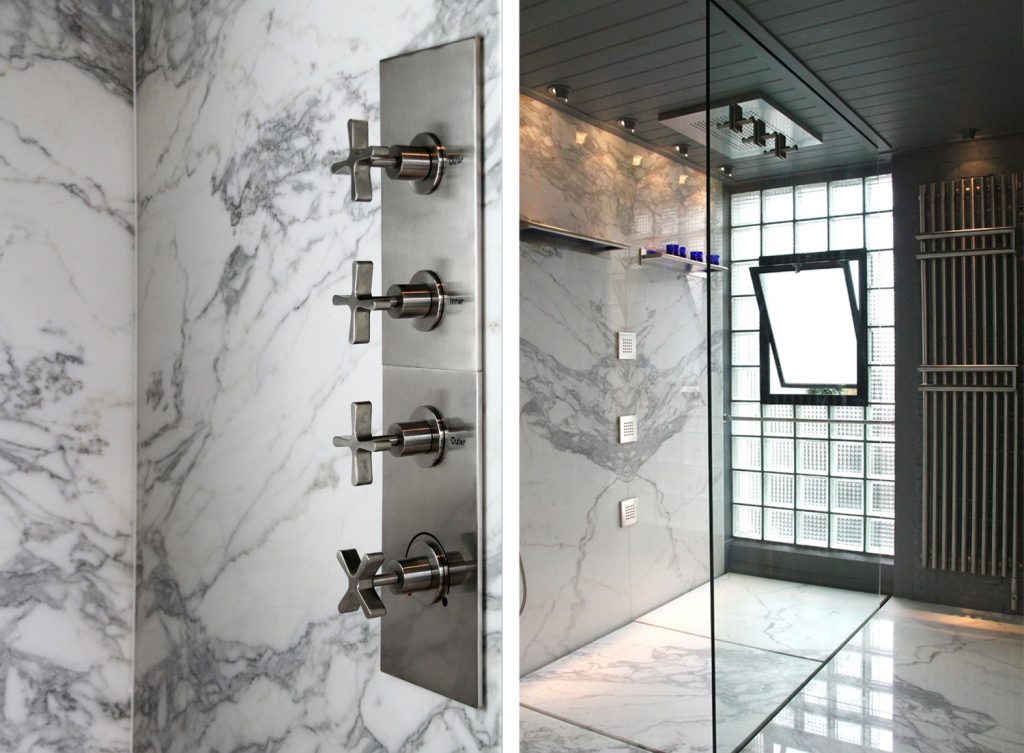 The kitchen and master bedroom ensuite both use fittings and accessories from the contemporary Czech & Speake DCA/FSD bathroom range. This range incorporates a handle design that has a comfortable, almost organic feeling, rather than the typical association of stark, modernist fittings resulting in a product that is aesthetically crisp and sharp but with a beautifully soft grip.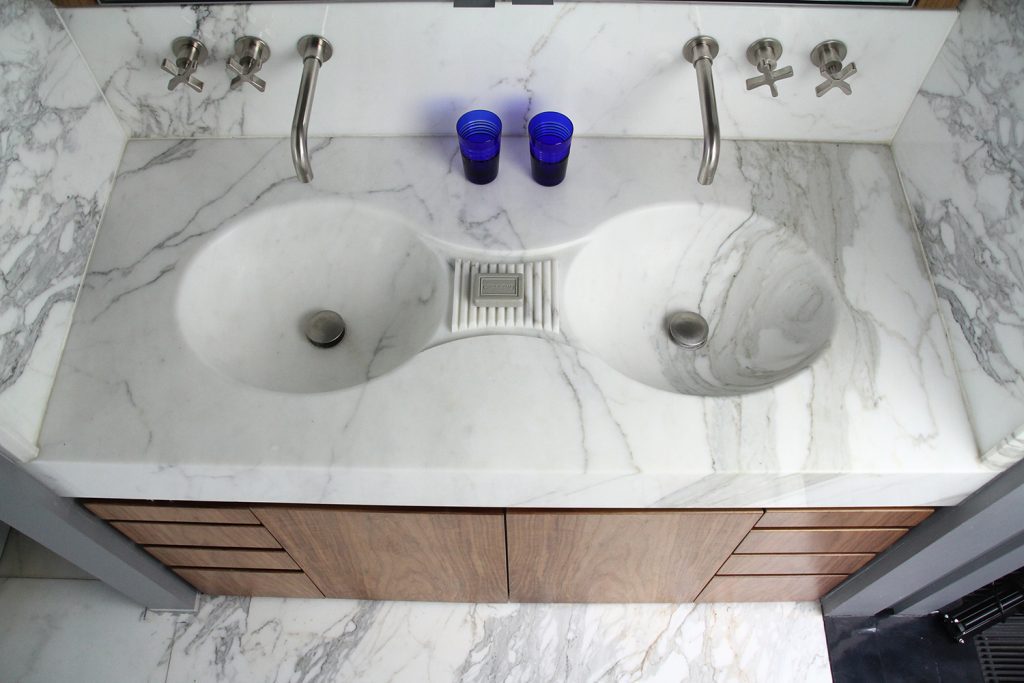 The ensuite is clad with Calacatta marble, with matching marble double bowl vanity basins, complete with DCA cross top taps and a rain shower. Accessories include the FSD Shelf, FSD Hooks, with Bristol Blue glass tea light holders and tumblers used to hold toiletries.