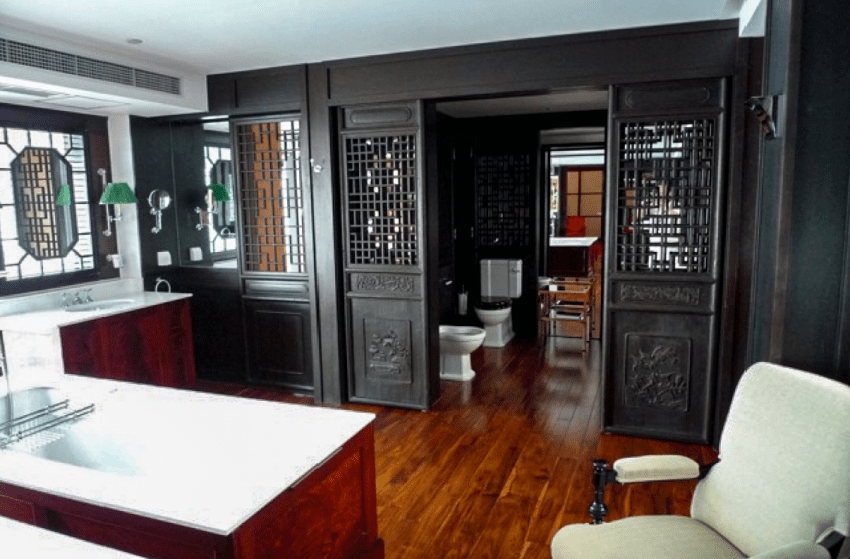 Pangu Palace in Beijing is a 7 Star Hotel situated in The Pangu Plaza, which also compromise of an office block, apartments, clubs and retail. The hotel was designed by Taiwanese architecture firm, C.Y. Lee & Partners, and it consists of 234 luxurious guest rooms, two pavilions, a temple and two fine dining restaurants.
"This photo shows a huge bathroom, designed by Sir David Tang, originally part of the palace, I believe in a villa. When you are in the bath one overlooks the Olympic Aquatic Centre called the spaghetti building, designed by Chinese artist Ai WeiWei" – words by Frank Sawkins, Czech & Speake founder.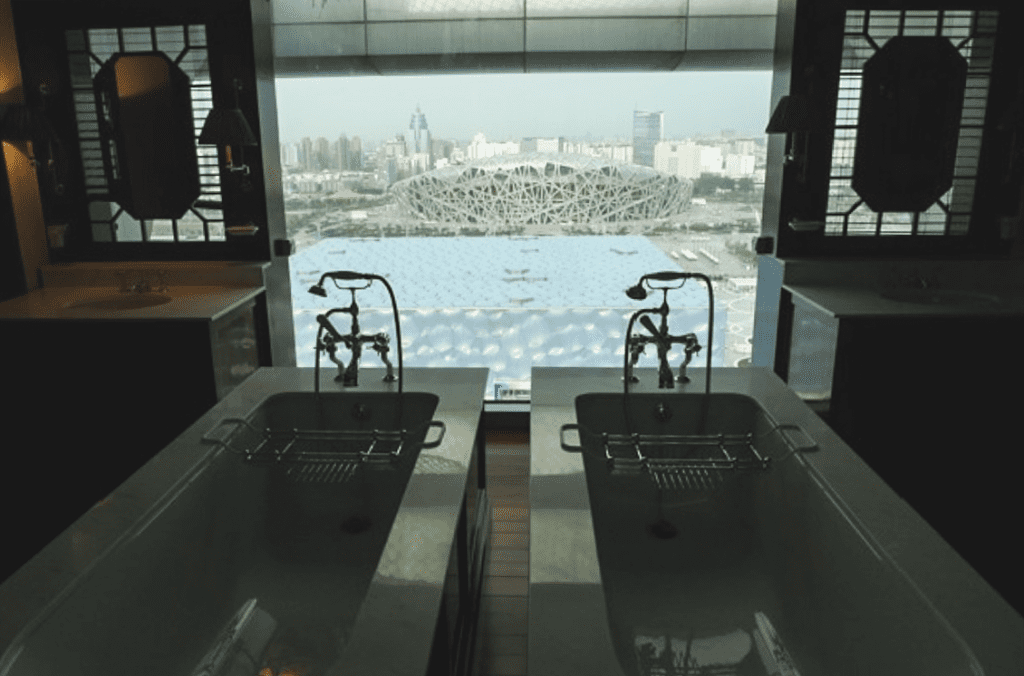 Czech & Speake fittings and accessories from the Edwardian Collection were selected to fit the luxurious bathrooms of the Hotel.