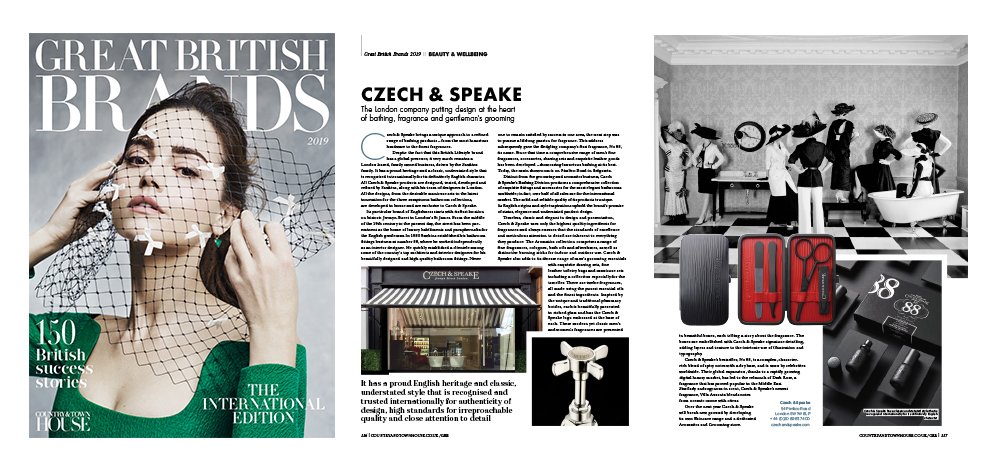 We are thrilled to be featured with a double page spread in 2019's Great British Brands. The annual publication is released by Country & Town House, selecting "150 of the greatest names in British luxury".
"From beauty, fashion, accessories, watches and jewellery, design and engineering to art and culture, country sports, hotels, technology, property and architecture. Published by Julia Carrick OBE and edited by Lucia van der Post, one of the best known names in luxury, and featuring writers such as Stephen Bayley, Marigay McKee, Sarah Mower, Alice B-B and Rosamund Unwin, it is a must-have industry bible, where you'll discover the fascinating stories behind brands from Asprey to Aston Martin and Barbour to Boodles – as well as the brands to watch – and learn that British luxury is rich, varied and very much alive and kicking." – Click here for source.
Pick up a copy to read the story behind our brand, as well as the other great names in British luxury.