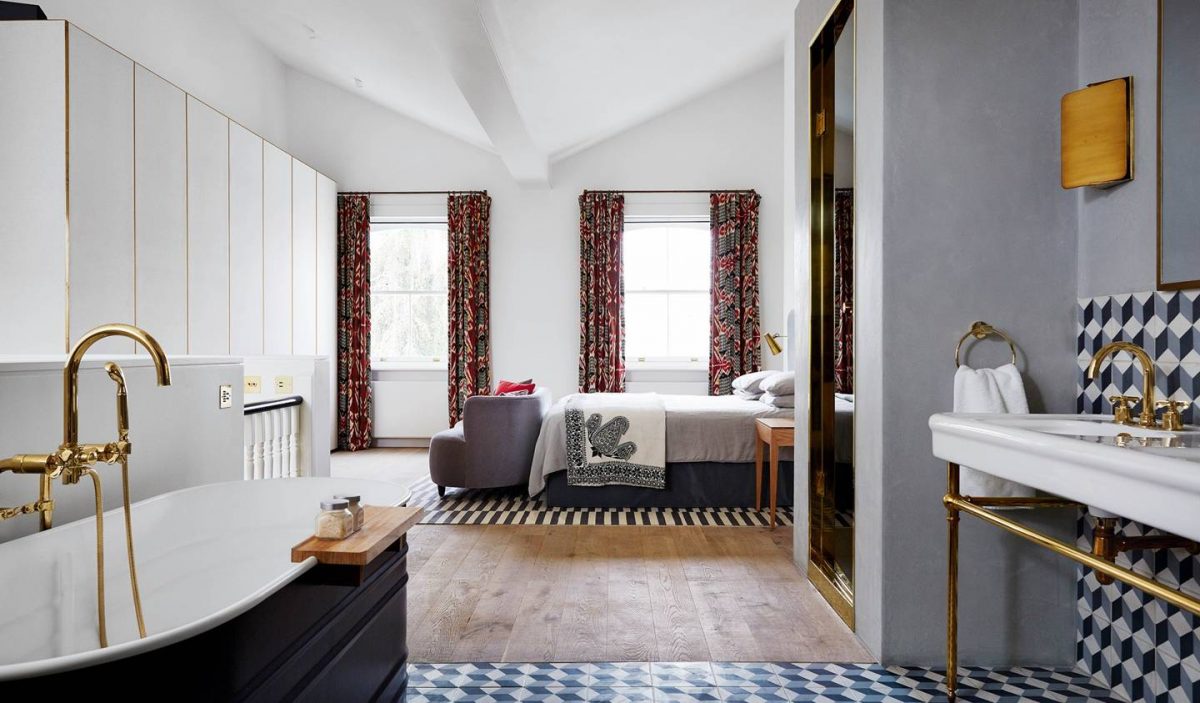 Traditionally a concept reserved for hotels, the bath in the bedroom is an indulgent commercial design choice, now emerging in the layout of contemporary residential interiors. This is unsurprising when you consider the popularity of open plan living, with every modern kitchen equating to a diner and living space.
Combining the bedroom quarters with a bathroom sanctuary may be a little more risqué, but it is a concept we are fully behind. In history, the baths purpose was not simply reserved for hygiene, rather bathing was a form of recreation, therapy and a means to socialise. It seems puzzling that the bath should be boxed off to a utilitarian space when the vessel aids relaxation as much as the bed, so why not bring the two together for an enhanced living experience?
Below we have selected our favourite projects that seamlessly combine the bathroom and bedroom:
Peter Fleming and Pfeffer Torode Architecture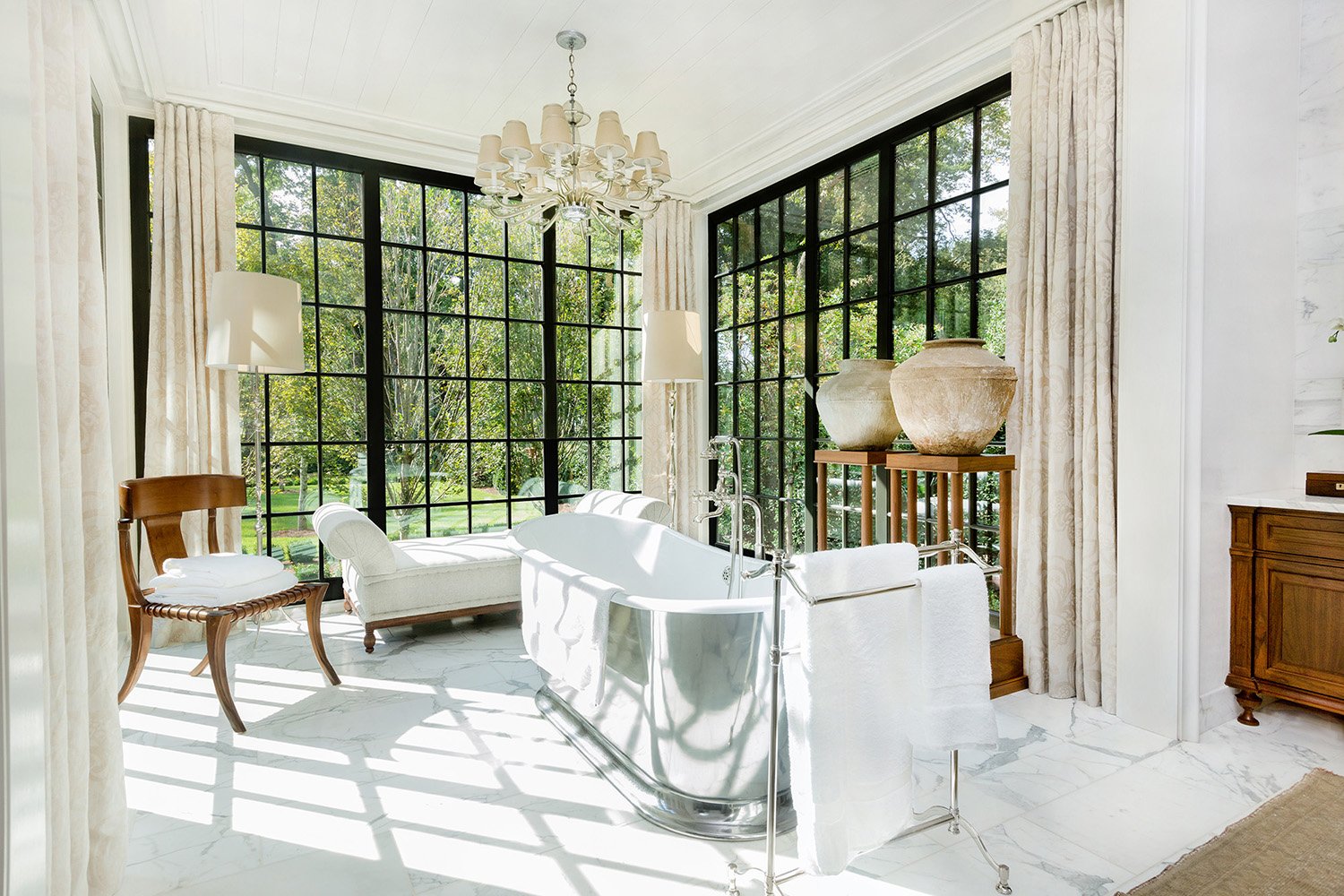 Peter Fleming has his fingers in many pies. With an initial education in interior design, Fleming furthered his studies in iconic institutions such as the Metropolitan Museum of Art, allowing him to not only curate a space but design the furniture within it. One of his career successes was founding Building No.9, a design focused gallery producing objects that blur the line between sculpture and furniture. His vision is clear in the design of this bathroom-cum-bedroom, with the usually functional bath tub displayed as a piece of art in synergy with the surrounding furnishings. 
Gervais Fortin and Ecologia Foundation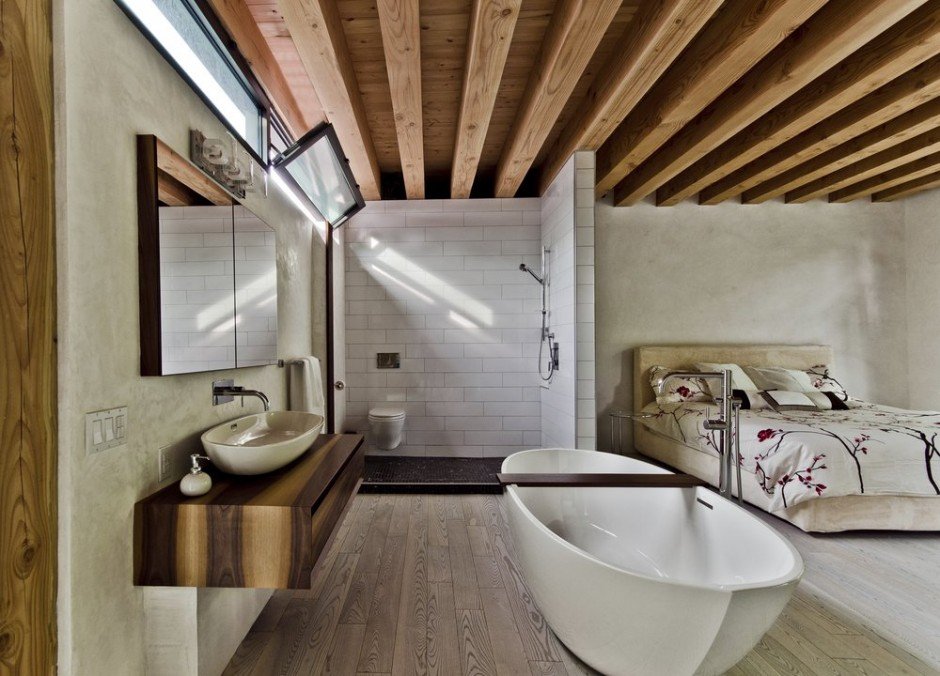 Incorporating the bathroom into the bedroom made perfect sense for Gervais Fortin's 'Ecologia Montréal' house. The homeowner commissioned Gervais Fortin in collaboration with the Ecologia Foundation to build a house that is both architecturally stunning and conscious. With carefully considered shapes proportions and clever BioGeometry science, the open plan, voluminous and multi-functional space is designed to be a healthy place for inhabitants to live. 
Johnny Holland of Hackett Holland and interior designer Suzy Hoodless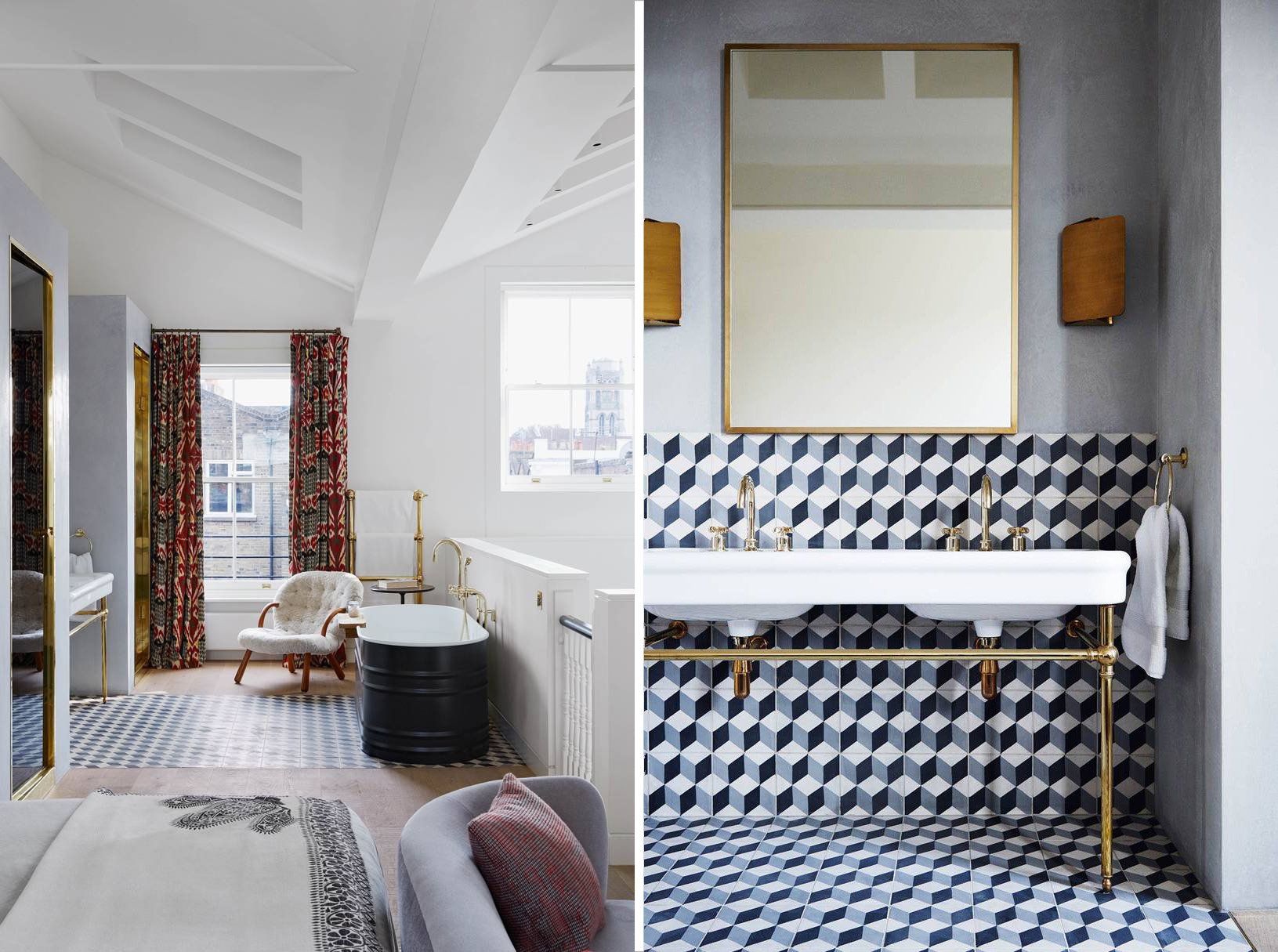 The collaboration between interior architect Johnny Holland and interior designer Suzy Hoodless brought together two individual tastes, resulting in the creation of an eclectic space filled with striking yet harmonious contrasts. The liberal mind set expressed by the pair challenged conventional residential layouts and most significantly, allowed for the bathroom to look in place in the bedroom. This was achieved through marrying the hardware with the soft furnishings, using clashing graphic prints and repeated flashes of gold in the fittings, accessories and details. 
If you'd like to learn more about our brand,  follow us on our newly established Czech & Speake Interiors Instagram account.
Sources: lesleemitchell.com, contemporist.com, houseandgarden.co.uk
---
Located in North America or would like to pay in Euros? Please visit our US site here and our EU site here.