The Best Fragrance Gifts for Father's Day 2023
June 2023
With Father's Day fast approaching, falling on Sunday 18th June 2023, finding thoughtful Father's Day gift ideas which don't fall into dad stereotypes can seem daunting. Worry no more: choosing a new signature scent is a gift guaranteed to show your dad how much you care.  
Whether you're shopping for your husband for a first Father's Day gift, choosing thoughtful gifts under £50 for him, or searching for a fragrance fanatic who has it all, discover the best men's Fragrances, Grooming and Home Fragrance gifts with our expertly curated Father's Day gift guide. 
.
No.88 Father's Day Gift Sets
Coinciding with our Forty Years of Fragrance campaign, our bespoke Father's Day Gift Sets celebrate our original – and most iconic – fragrance: No.88. A proudly unique, British scent packed with rose, geranium, bergamot and sandalwood notes, each No.88 gift set is designed for a different step in the bathing routine.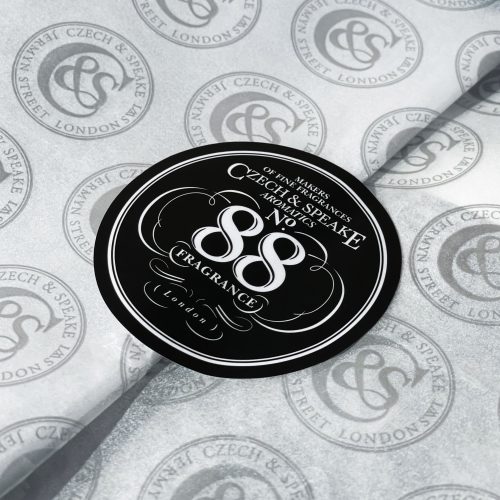 .
No.88 Limited Edition Father's Day Gift Set
When gifting for great dads, only the best of the best will do. With a No.88 Body Wash and travel-ready No.88 Eau de Parfum 15ml Spray, our Limited Edition Father's Day Gift Set is a certain winner. Layering your everyday bathing and grooming routine with fabulous, iconic fragrance, the unmistakable scent of No.88 will imbue every moment of your day. Already our most popular gift for Father's Day, enter our exclusive Instagram giveaway to win a No.88 Limited Edition Gift Set here.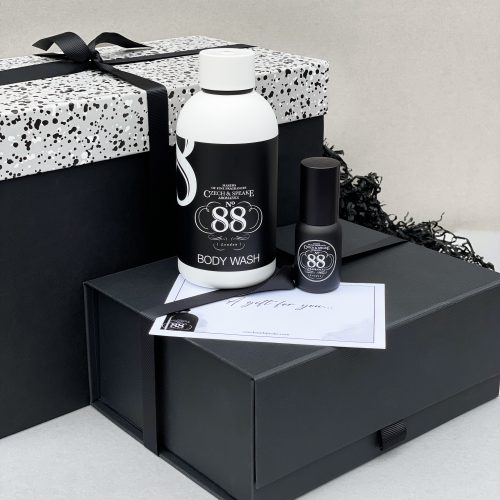 .
No.88 Father's Day Relax Gift Set
Whether as a new father or busy with work, men's self-care routines can often go unchecked. The No.88 Relax Father's Day Gift Set is the ideal indulgence for any dad in need of rest and relaxation. Its effective duo of No.88 Body Wash and No.88 Moisturising Bath & Body Oil will leave skin clean, moisturised and lightly fragranced, with geranium essential oils calming racing minds. 
.
Ultimate Father's Day Gift Set
If you find yourself asking, what surprise can I give my father on Father's Day, chances are you're shopping for the man who has everything. And, if they are a true fragrance fanatic, choosing a unique Father's Day gift can feel even more daunting. Step forward the Ultimate No.88 Father's Day Gift Set, the very best luxury Father's Day gift for fragrance lovers. Curated for every step of the gentleman's grooming routine, this Gift Set contains a No.88 Body Wash, No.88 Moisturising Bath & Body Oil, No.88 Ball-End Razor, No.88 Incense Sticks and a No.88 Eau de Parfum 200ml, as well as a 15ml Eau de Parfum for on-the-go refreshes.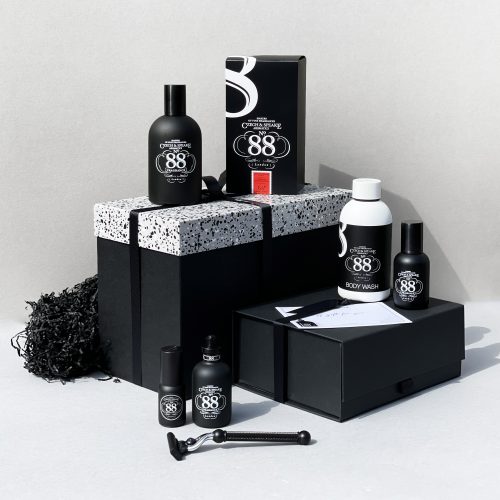 .
BEST GIFTS FOR TRAVELLING FATHERS: NEW 50ML BOTTLES
A symbol of luxury rich with sentiment and memory, each Czech & Speake fragrance is as unique and important as the father figure in your life. For Father's Day 2023, we are pleased to launch three new 50ml bottles of our popular citrus and smoky fragrances, Ausonia, Spanish Cedar and Perfecto Fino. Whether your father is a frequent flyer or a staycation specialist, our travel-ready 50ml bottles make a thoughtful – and practical – Father's Day gift. 
.
AUSONIA 50ML: FOR OUTDOORSY DADS
As bracing Atlantic waves crash onto the rugged forests of South West France, a fresh, oceanic fragrance takes form, blending sharp lemon and green apple with aromatic fir and pine. Now available as a travel-ready, pocket-sized 50ml Eau de Parfum, Ausonia is the perfect fragrance gift for outdoorsy dads ready to traverse a newfound forest in style.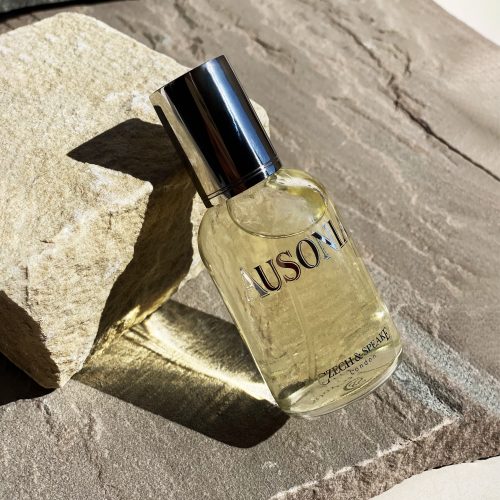 .
SPANISH CEDAR 50ML: FOR MEDITERRANEAN SUNSEEKERS
For the jet–setting fathers counting down the days until their next Mediterranean getaway, notes of sun-bleached pine, aromatic cedarwood and sharp blackberry in the new Spanish Cedar Eau de Parfum 50ml will be charmingly familiar. With the all-too-common unpredictability of a British summer, what better way to bring a dose of Spanish sun to the UK this Father's Day.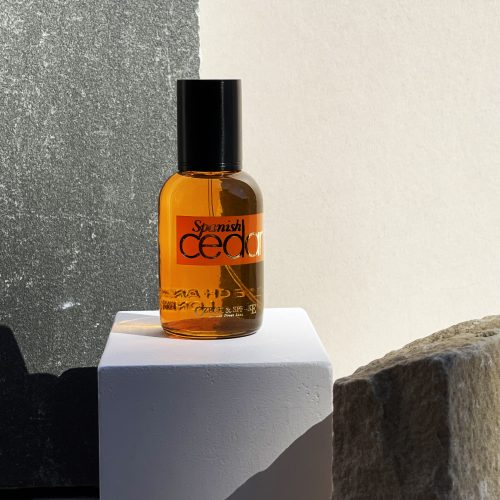 .
PERFECTO FINO: FOR AMERICAN ADVENTURERS
Inspired by vintage cigar boxes, Perfecto Fino's powerful tobacco, smoky leather and spicy floral notes are a tribute to the rich tapestry of Central America. A gift for outgoing dads who love to explore new cultures and stunning landscapes, the new Perfecto Fino Eau de Parfum 50ml is an essential travel partner.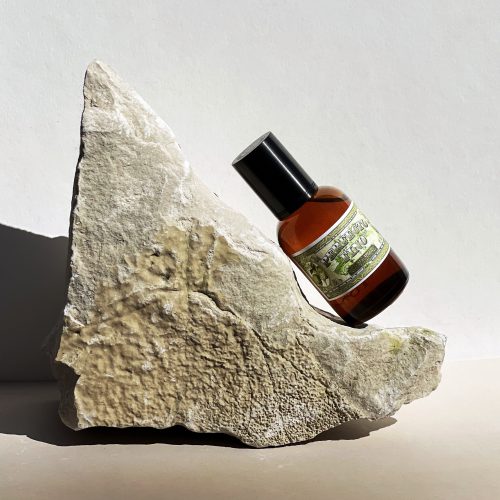 Czech & Speake founder Frank Sawkins puts it best: Czech & Speake was the "first brand to take the humble manicure set, seen in pharmacies, barbershops and Christmas crackers, to another level by choosing the best quality instruments, laid out in a creative manner, and cased in long grain leather". For dads who just can't let go of their ancient Christmas clippers, let Father's Day 2023 be the time for an upgrade.  
The award-winning Air–Safe Manicure Set is a Father's Day gift your dad will truly appreciate. Artfully compact with four aeroplane-safe utensils, a well-maintained mani is a moment away for your father whether he is at home, the gym or travelling. For a top Father's Day gift like no other, choose the Air-Safe in Blue and White, with Telfon instruments designed for longevity and high performance.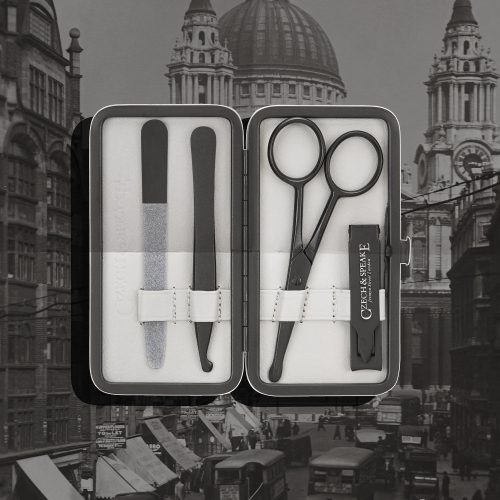 .
Eight-Piece Manicure Set
Perfect for design-obsessed dads who appreciate the finer things, our beautiful-yet-functional eight-piece Manicure Set is the ultimate celebration of form and function. Available in no fewer than six colour and instrument finishes, meaning there's a combination for every discerning dad's tastes. For Father's Day 2023, we recommend the Stone and Cream Manicure Set with 24k Gold Instruments.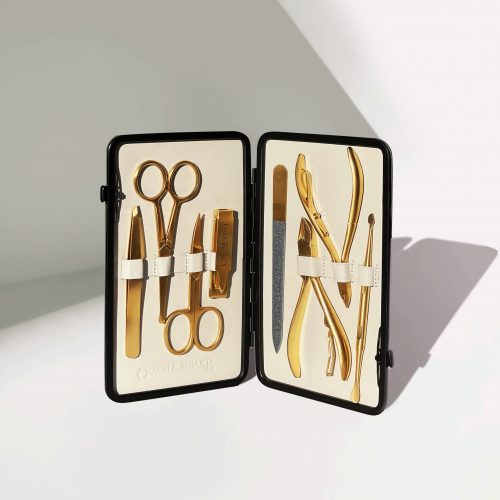 Whatever your budget, Czech & Speake has a host of top Father's Day gifts to delight any dad. Read on to discover the best grooming and perfume gifts under £50 for him this Father's Day 2023 in our little luxuries gift guide. 
.
MASCULINE DISCOVERY SET
A charming, cost-effective introduction to Czech & Speake fragrances, our new Masculine Discovery Set contains six 2ml samples carefully selected for their bold, more masculine notes. From iconic No.88 to smoky Cuba, bright citric Vétiver Vert to sun-soaked Spanish Cedar, this is the perfect Father's Day present for dads looking to expand their scent horizons. Even better, each Fragrance Discovery Set secures a deposit towards a full-size Eau de Parfum, the perfect follow-up to a newfound favourite.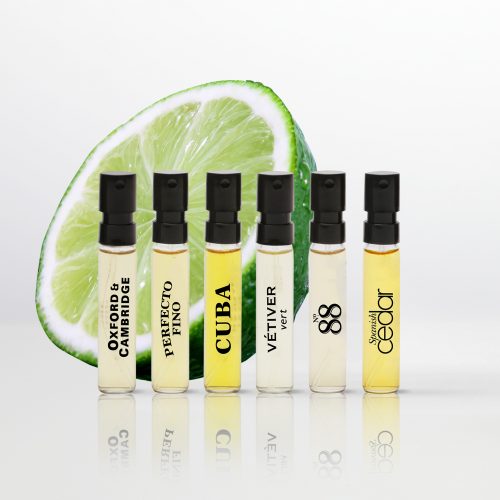 Our Incense Sticks remain an affordable, ever-popular Father's Day gift option, releasing calming, rich interpretations of our iconic scents. For Father's Day 2023, choose our signature No.88 Incense Sticks, which enhances warm sandalwood and mood-boosting bergamot with classic smoky, sweet incense notes. The ideal aromatherapy gifts for those that love to create an atmosphere, whether relaxing or entertaining.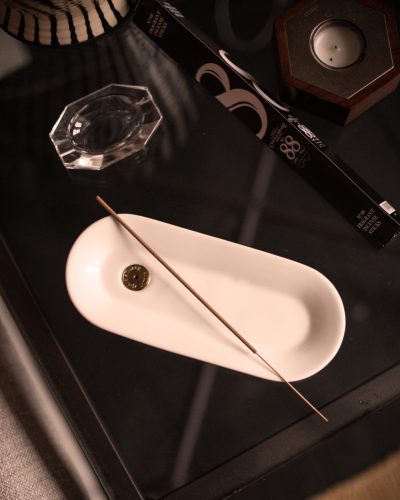 Bespoke personalisation makes any gift for a good father truly great. Whether it's a customised gift set filled with your dad's favourite Cologne or a Bespoke Eau de Parfum Travel Set, there is no better way to indulge the father figure in your life. We also offer a complimentary gift wrap and gift message service for every order, to create a truly unique gifting experience. Simply choose the Gift Wrap & Add-Ons option at checkout to add a heartful Happy Father's Day message.  
What's more, our No.88 Club Members enjoy exclusive perfume gifts with purchases, for an additional opportunity to say thank you to a fantastic father. 
.
Last Minute Father's Day Gifts
Find yourself in need of a last-minute Father's Day gift? Choose our Express Delivery service at checkout, available on all orders, to have our products and gift sets with you in time for the big day.