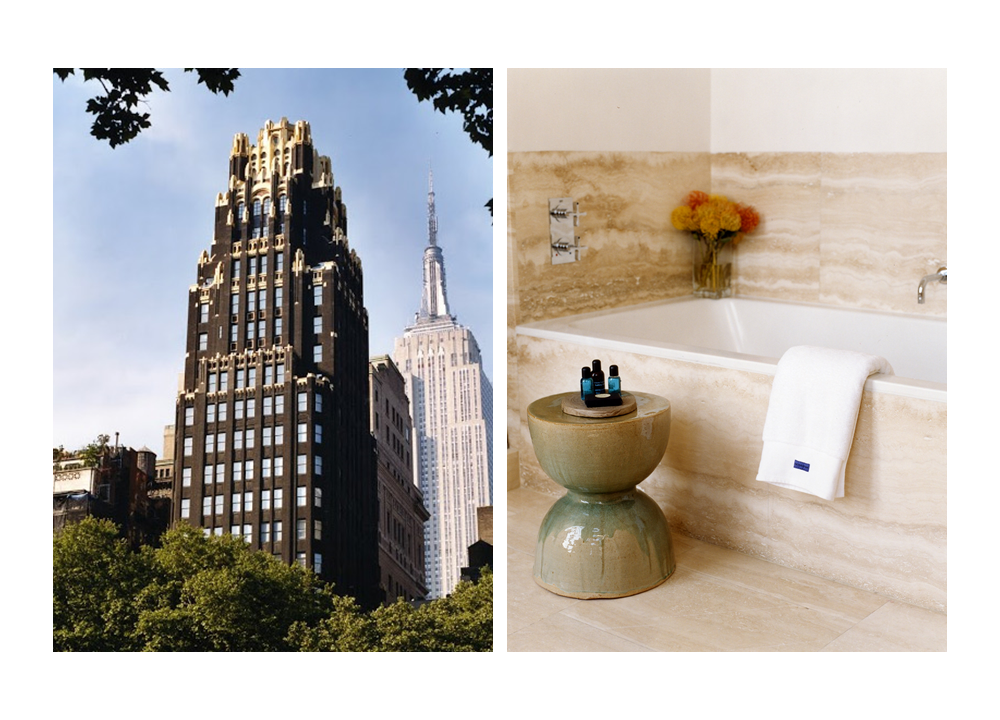 The Bryant Park Hotel has emerged since opening in 2001 as a "Designer Luxury Hotel" receiving countless awards for service and accommodations. The hotel caters to the fashion culturati, Hollywood and Film Industry, as well as cosmopolitans, both native and transient. Listed are a few of the hotels achievements from the press and travel media:
  • Conde Nast Traveler awarded the hotel Gold Award "Best Places to Stay"
• Montreal Gazette voted the hotel Most Romanic Hotel in North America
• London Times claim Number One Hotel for Fashion in New York City
• Trip Advisor rated the hotel Trendiest Hotel in New York City and America
• City Search & Elle Magazine voted the hotel Best Romantic Hotel in New York City
  • Certificate of Excellence Award in 2013, 2014, 2015 & 2016 from Trip Advisor
The Bryant Park Hotel continues to receive worldwide recognition for its commitment to luxury service and reputation as a leader in hospitality.
The DCA/FSD Collection created in partnership with Sir David Chipperfield was designed initially FOR the Bryant Park Hotel. With DCA and FSD Czech & Speake introduces a modern yet timeless range of design fittings and accessories. Concentrating on detailing and simplicity of form, DCA/FSD is a modern series of functional products that makes subtle use of Czech & Speake's classic brand identity. Retaining a distinct luxury feel whilst featuring clean and simple lines.