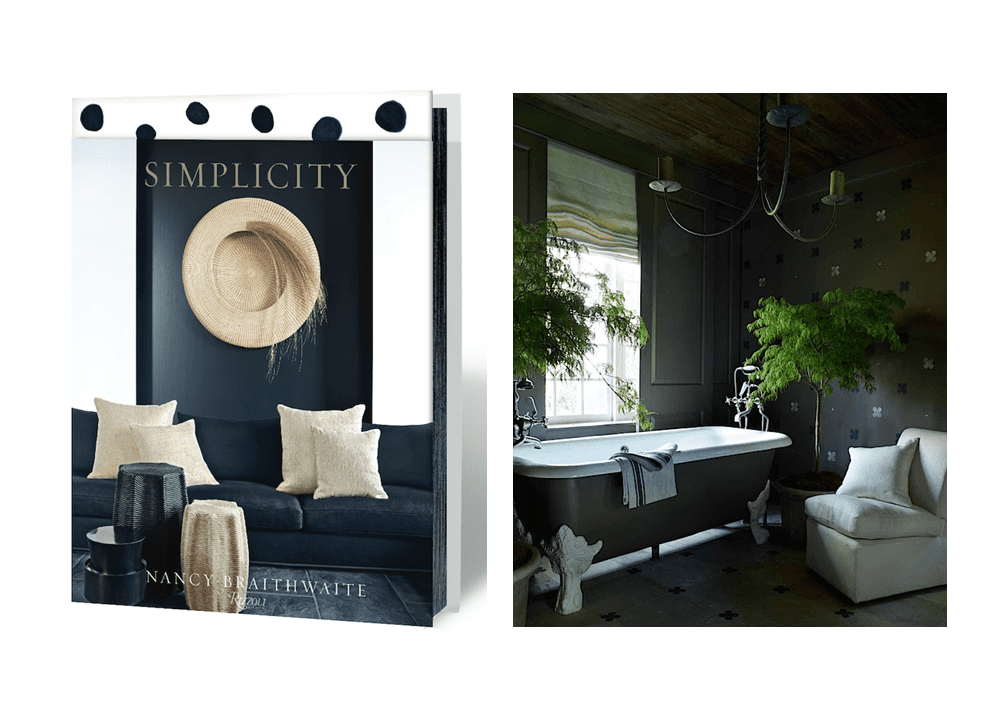 Interior designer Nancy Braithwaite's long-awaited first book is a striking tutorial in the power of simplicity in design. In the world of interior design, Nancy Braithwaite is known for her single-minded devotion to the principle that has guided her work for more than forty years: simplicity.
Braithwaite's work is luxuriously minimalist, its beauty inextricably tied to its Shaker-like purity. While her work varies from art deco to country, the underlying rules remain the same: every element should strive to be simple and powerful without compromise, and every room must have a level of power that comes from commanding scale, repetition of elements, subtleties of color, or the sheer beauty of forms. In Braithwaite's world, excess is not opulent. Simplicity is opulent.
There are a few things we can observe consistently in each of these rooms; firstly, Nancy carefully selects plants/vegetation with impact in each space, secondly she loves adding whimsy with animals, and finally she mixes modern art and antiques in any space to bring it into today's contemporary world (via Marcus design).
Thus her choice of combining materials, fabrics, chromatic and periods and adding Czech & Speake Fittings from the Edwardian Collection.