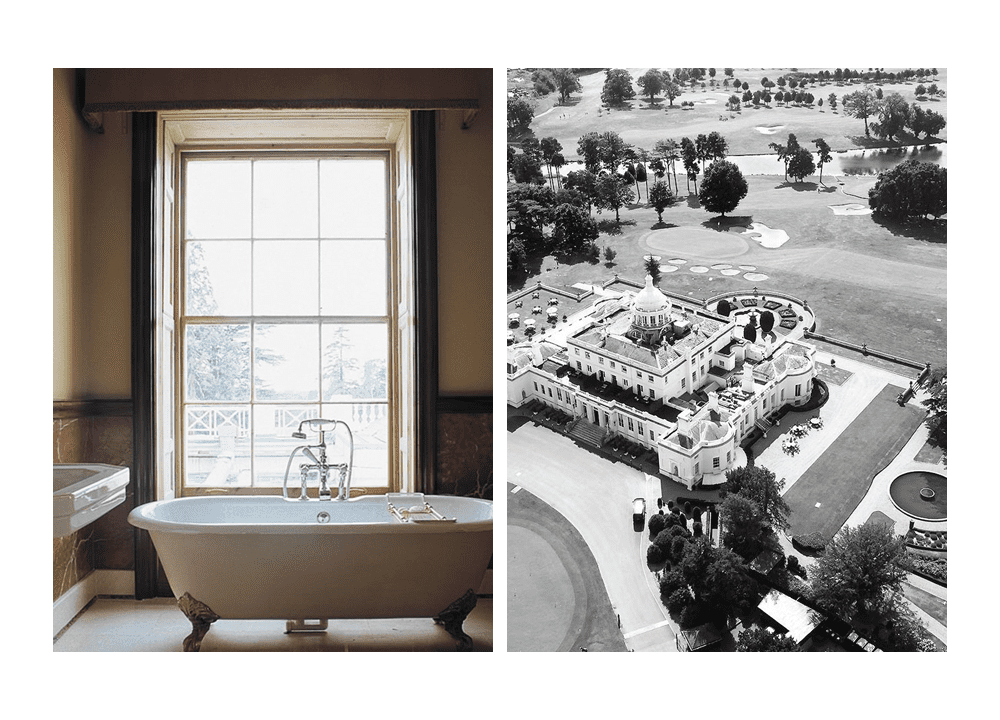 Founded in 1908, Stoke Park 5* is the perfect place to enjoy life in a five star and friendly atmosphere. We provide a unique combination of the traditions of an exclusive club and the best of today's sporting, leisure, entertaining and hotel facilities in one of the most convenient locations in Britain.
Stoke Park prides itself on making your stay unforgettable. With their attention to detail, warm welcome and personal touches they strive to make everyone's visit unique. All of their bedrooms and suites are individually appointed with the finest interior design to provide you with the greatest comfort.
The Tudor style bathrooms at the Country Club offer an extra special touch with the authentic Czech & Speake period fittings.
Voted Ultimate 100 Best British Hotels by the Sunday Times, The Country Club has appeared in famous movies such as Dead of Night – 1945, Goldfinger – 1964, Bridget Jones's Diary – 2001 and Layer Cake – 2004.