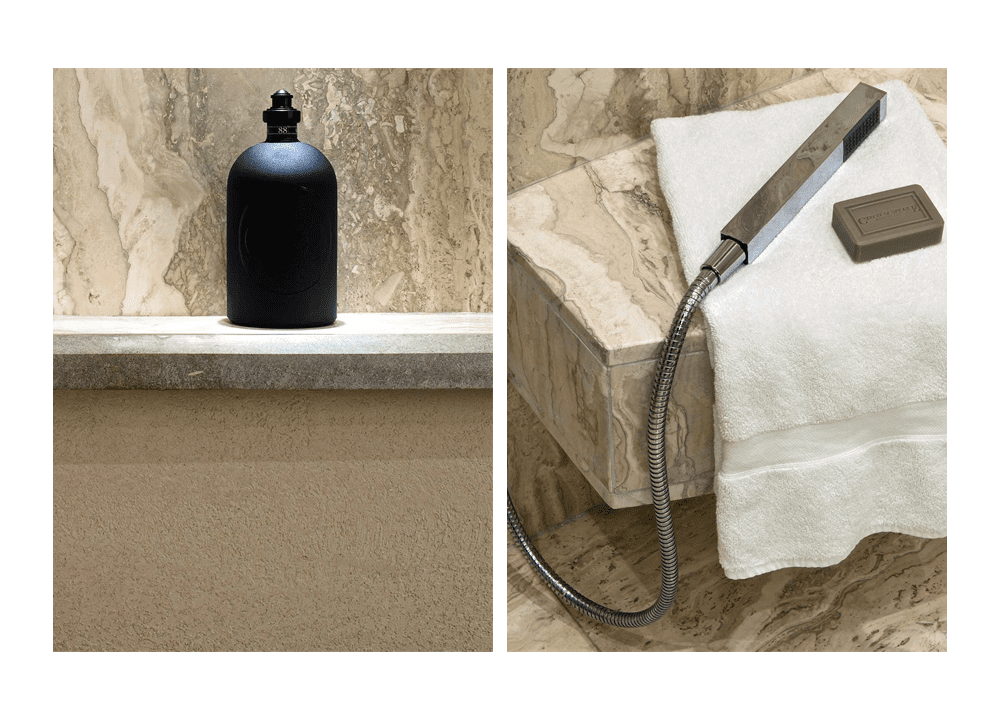 Lambart & Browne's designers come from a variety of known design houses such as Kelly Hoppen Interiors, David Collins Studio, Thorp Design, John Stefanidis, Veere Grenney Associates & Nicky Haslam Design. This vibrant collaboration of diversely talented individuals with wide ranging expertise in all areas, from design to project management, acquisitions and installation.
This wealth of combined experience gives Lambart & Browne the focus on producing an original and inspirational style  backed by highly professional, concise and closely monitored administration. All skills ultimately leading to the delivery of a truly unique  product following the given programme and budgetary requirements.
For this marble shower room they used a custom made hand held DCA/FSD shower.