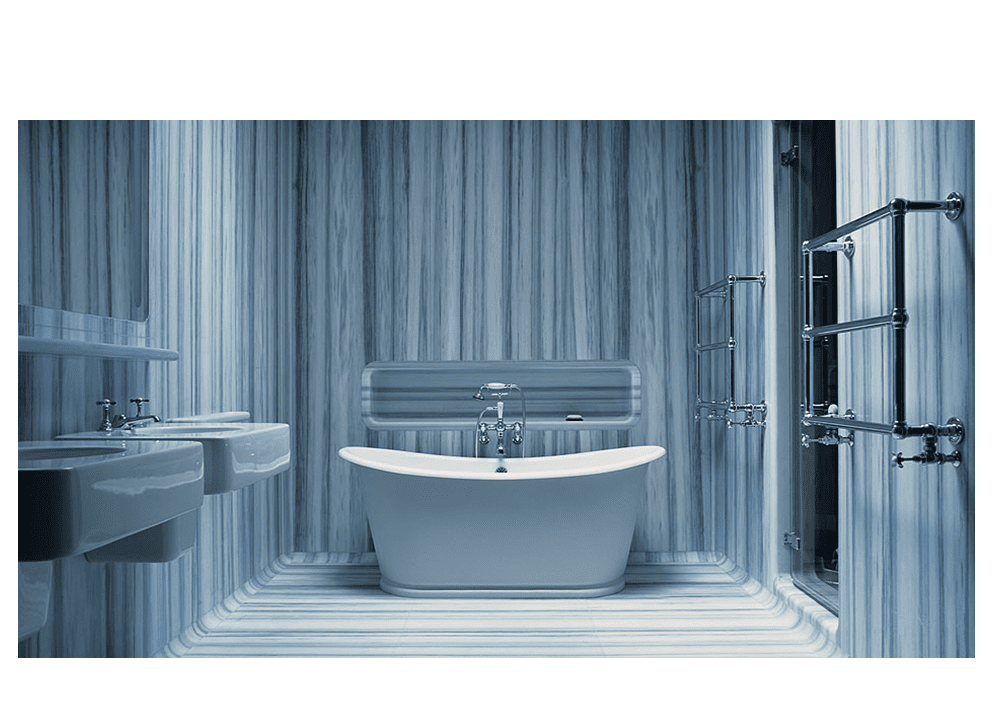 Marc Newson is an industrial designer who works in aircraft design, product design, furniture design, jewelry, and clothing. His style uses smooth geometric lines, translucency, strength, transparency, and tends to have an absence of sharp edges.
Opulent and luxurious, this bathroom is an industrial conversion in which walls and floor join in a seamless curve, clad entirely in Italian Striato Olimpico marble. The freestanding Usk bathtub is painted in a cool blue that complements the marble without stealing the focus.
He paired it with the Edwardian Deck-Mounted Two-Hole Bath Mixer with Stand Feet that highlights his affinity for curved, elegant design.