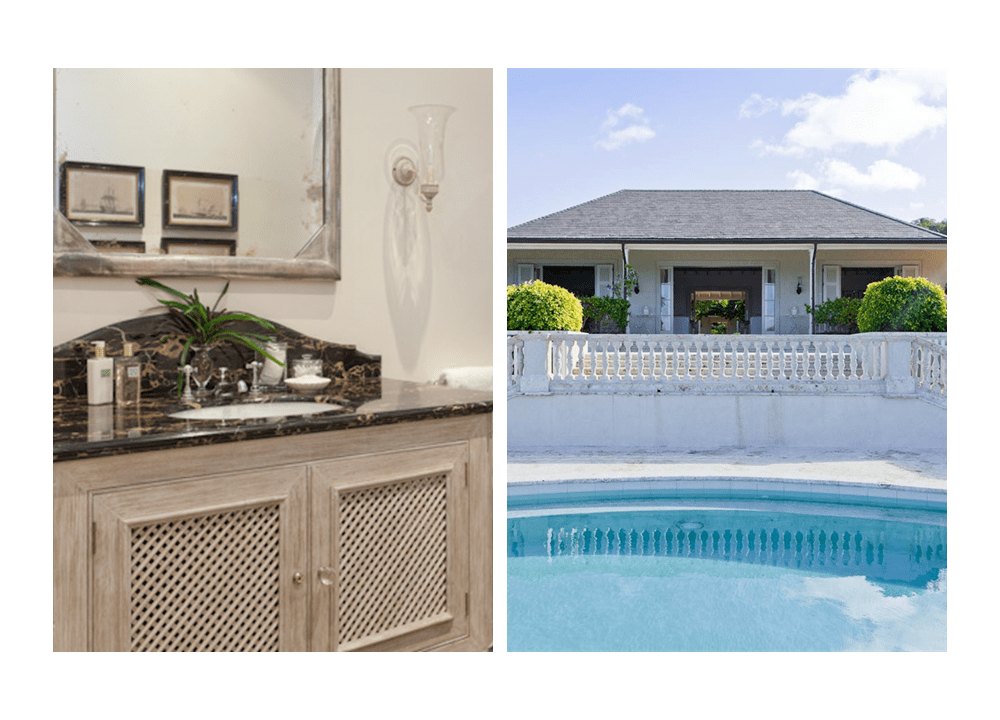 Villa Plantation House, also known as MV PLA, is a 6-bedroom villa located in Hillside within a short drive of several beaches. Perched high in the southern hills above Lagoon Bay, this villa recently featured in Architectural Digest offers spectacular, panoramic ocean views.
Four bedrooms, a TV room and dining room flank the entrance hall and inner courtyard, which opens to the villa's focal point – a massive great hall perched above a 2-tiered terrace, hillside swimming pool, dining terrace, and gazebo. Elegantly furnished, the spacious living room has a high ceiling, while the stunning dining room accommodates 6 guests underneath a dramatic chandelier.
The Edwardian Collection fits perfectly with the overall interior design of the villa, enhancing the luxurious experience in the bathrooms.