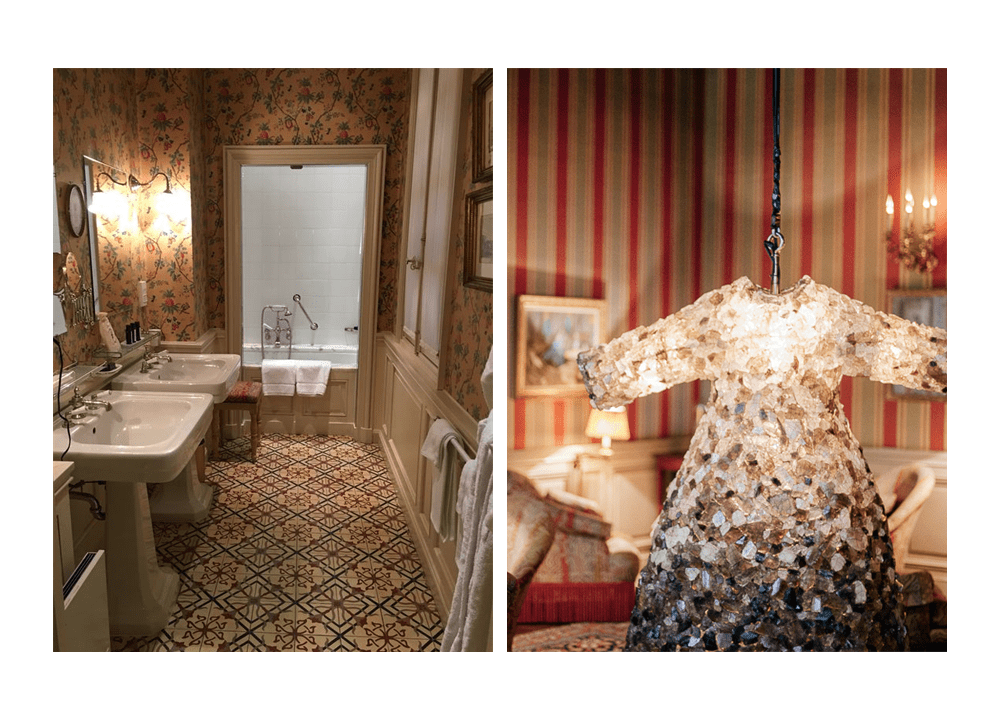 A stylish French Boutique 5* Hotel in Provence, France, La Mirande chose to adorn their bathrooms with timeless Czech & Speake Edwardian Collection fittings and accessories.
On becoming a 5-star boutique hotel, La Mirande has not ceased to be a private house, and is a better guardian of its history than many a palace that is only preserved for visitation or to house a museum.
Although in earlier times Roman remains were found, the story begins in 1309 with the establishment of the Popes in Avignon. One of the cardinals accompanying pope Clement V was his nephew, Cardinal de Pellegrue, who built a "livrée", as cardinals' palaces were called, in the privileged location of the direct neighbourhood adjoining the Popes' Palace. Up until the siege of the Popes' Palace in 1410, when it was partly destroyed, the "livrée" had remained the property of cardinals, in particular Hugues Roger, brother to pope Clement VI, and Hugues de Saint-Martial, the last incumbent.
Sombre and secret, such indeed was the tone of the building as the Steins discovered and purchased it in 1987. In three years they turned La Mirande into something unique, and achieved their aim, which was to create the impression of a private house in which different décors had accumulated over three centuries. They were helped in giving shape to their ideas by the Paris interior decorator, François-Joseph Graf, and the Avignon architect, Gilles Grégoire. The purpose was to obtain an overall harmony out of the coexistence of 18th and 19th century styles, which is infinitely more respectful of the character of the building than earlier arrangements. A unique restoration process was carried out for creating a hotel.