Edwardian Bespoke Lavatory Seat
From £810.00 Exc VAT
Description
Description
Handmade in the UK, with hygienic handles for both the lid and seat, this is a truly elegant addition to your bathroom. Crafted from solid mahogany and finished with high-quality lacquer to provide maximum protection.
Our versatile Edwardian Lavatory Seats can be matched to our Cubist and DCA/FSD collection and customised in any colour to complement your bathroom interiors. Metal components available in four finishes as standard.
Please note this product has been designed specifically for our Washdown WC and Close Coupled Lavatory, we recommend checking the dimensions prior to ordering.
---
Please contact us at sales@czechandspeake.com for bespoke enquiries.
Finishes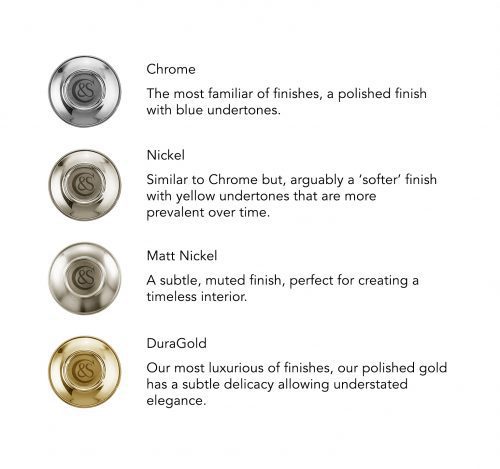 Additional Information
We hope you love your product, but if you require any assistance with regards to maintenance or replacement parts, please contact our technical team on technical@czechandspeake.com and they will be happy to assist you.
---
We also offer a restoration service for products that may have tarnished over time. If you require this, please send photos to the email above and our Technical team will advise if restoration is suitable. Please note that delivery of the products to our workshop, along with removal/installation would need to be arranged by yourself and we advise contacting a professional prior.
| | |
| --- | --- |
| Weight | 6 kg |
| Dimensions | 60 × 50 × 20 cm |
| Metal | Chrome, Matt Nickel, Nickel, DuraGold |
| Colour/Finish | Mahogany, White, Black, Grey |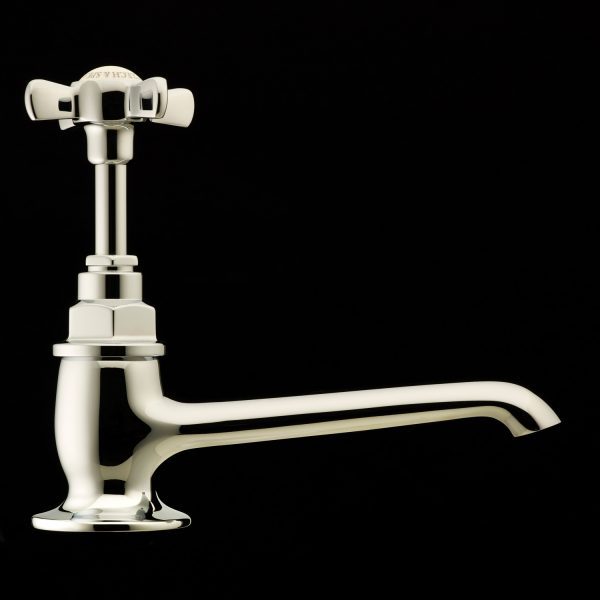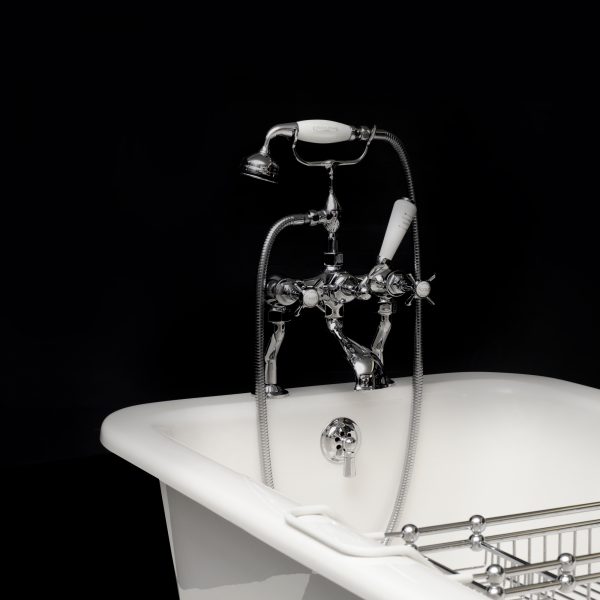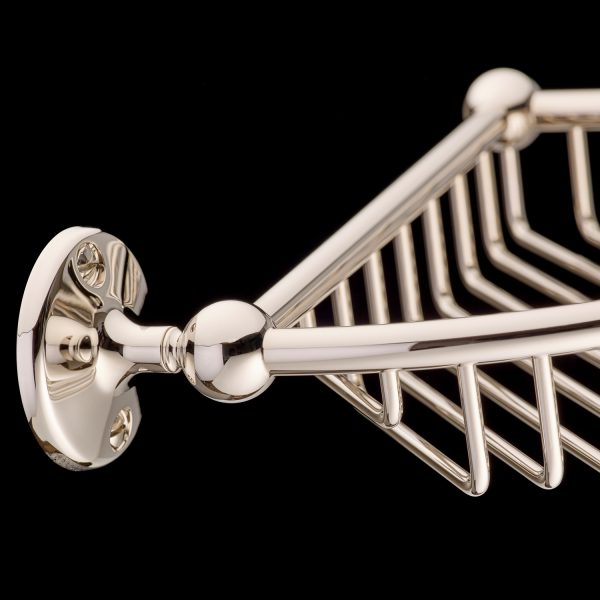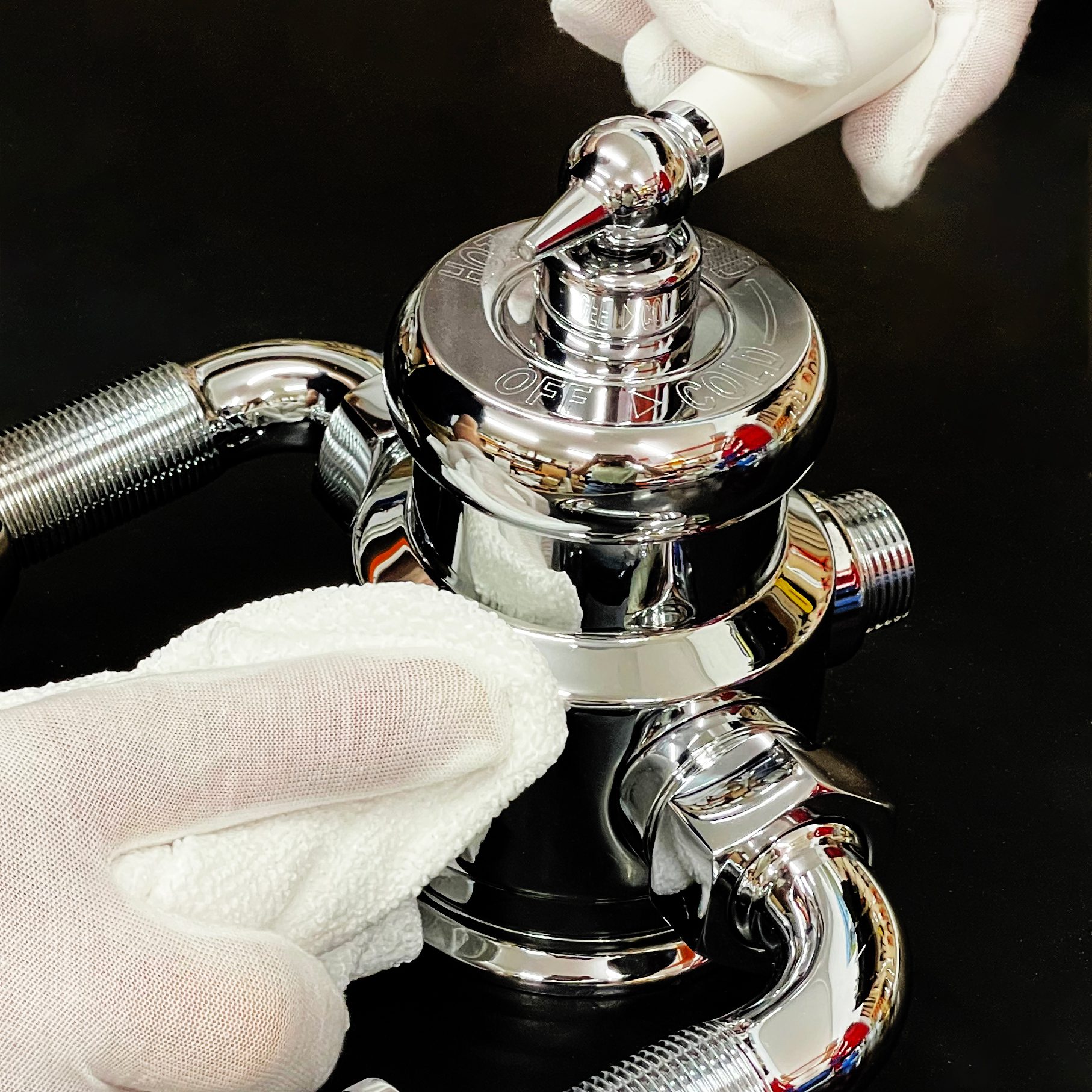 Eclectic Edwardian
"When developing this collection, I wanted to identify with a period that was sophisticated and yet very traditional. I have always admired the Edwardian era for its refined styling and elegance following on from the elaborate Victorians – and so, I adopted this as the inspiration for the range.
As well as the truly elegant style of the Edwardians, I wanted to emulate the era's quality of manufacture, which stemmed from two things – the industrial revolution and the expert craftsmen that the wealthy of the time could afford to commission".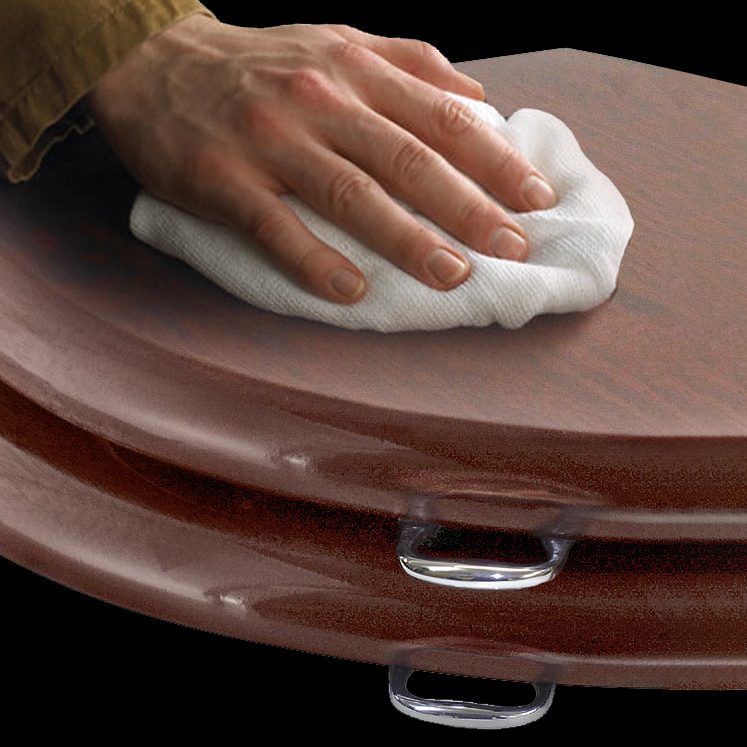 Designed to last
Expertly crafted to combine traditional design with functionality, our lavatory seats are constructed from one piece of wood and finished with the highest quality lacquer, offering a prestige finish.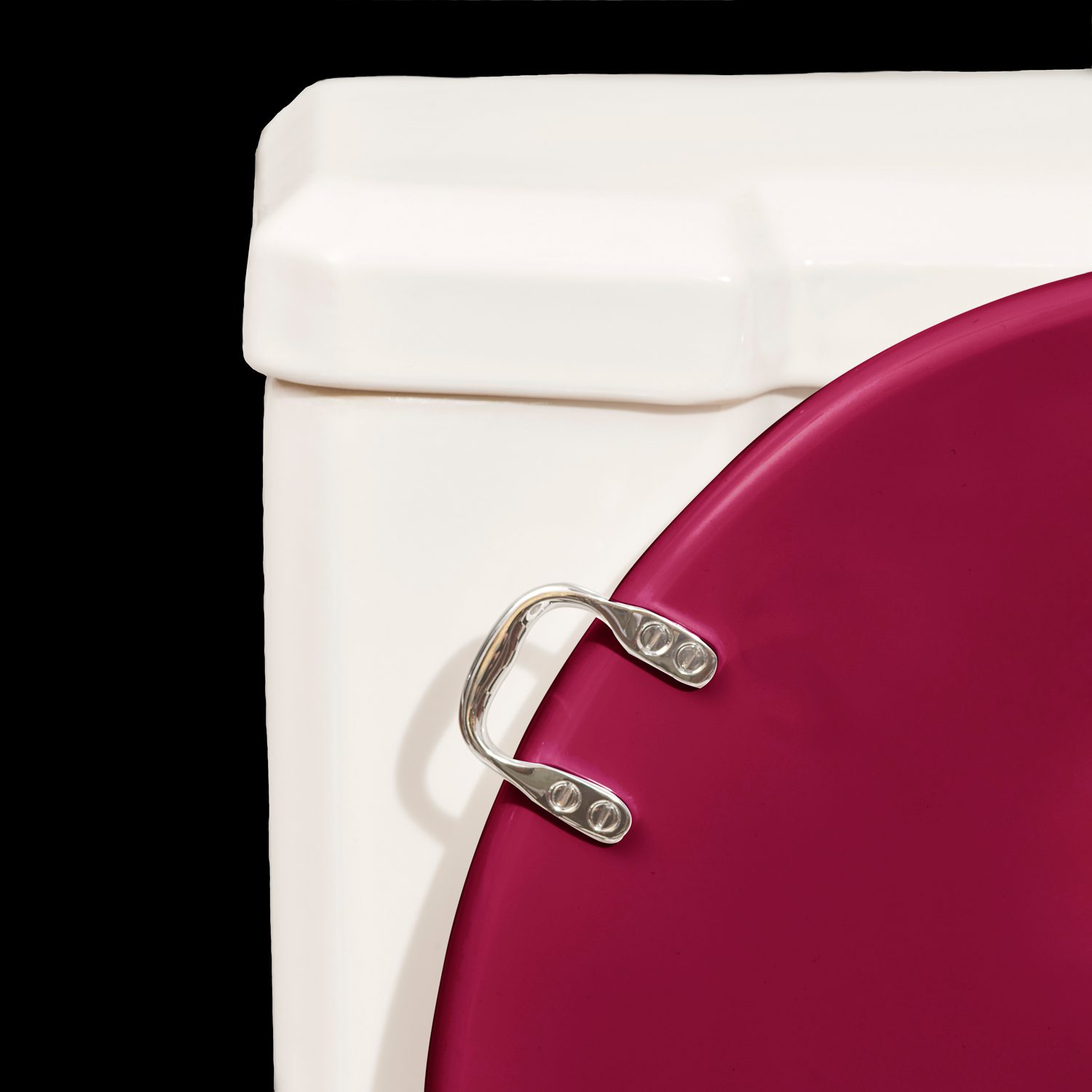 Bespoke
Apply the finishing touches to your bathroom interior with a bespoke lavatory seat. Complement your scheme and select a custom colour, with the option of bespoke positioning of the sanitary handle.
Featured in Pantone Colour of the Year – Viva Magenta 18-1750.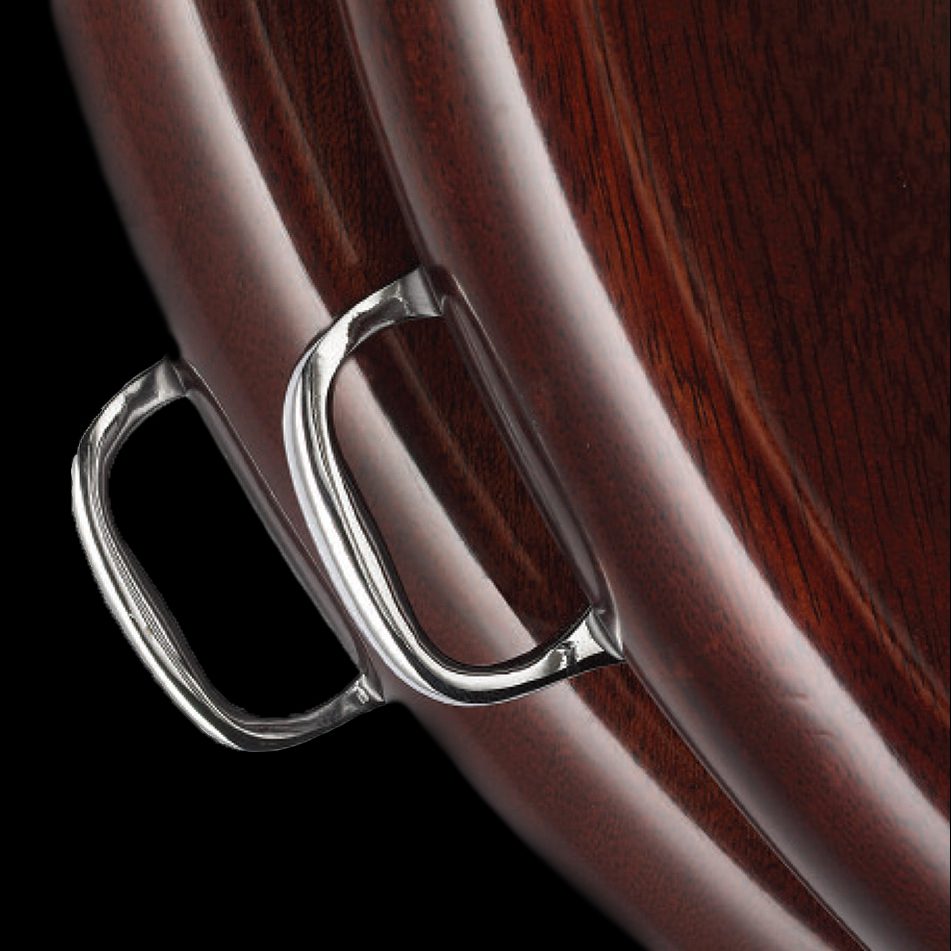 Finishing Touches
Make your bathroom truly unique with our selection of luxury finishes, including Chrome, Nickel, Matt Nickel & DuraGold. Samples available upon request.