Edwardian Stool (Price On Application)
Exc VAT
Description
Description
Perfectly proportioned, this seat nestles comfortably beside the bath, providing a convenient surface for clothes and accessories or some bathtime reading.
Featuring  fluted legs and X-shaped crossbeams, with a seat assembled from selected rich 'flame' mahogany. The wood is treated to withstand moisture and finished with clear lacquer before being waxed by hand to showcase the natural beauty of the mahogany.
Technical Information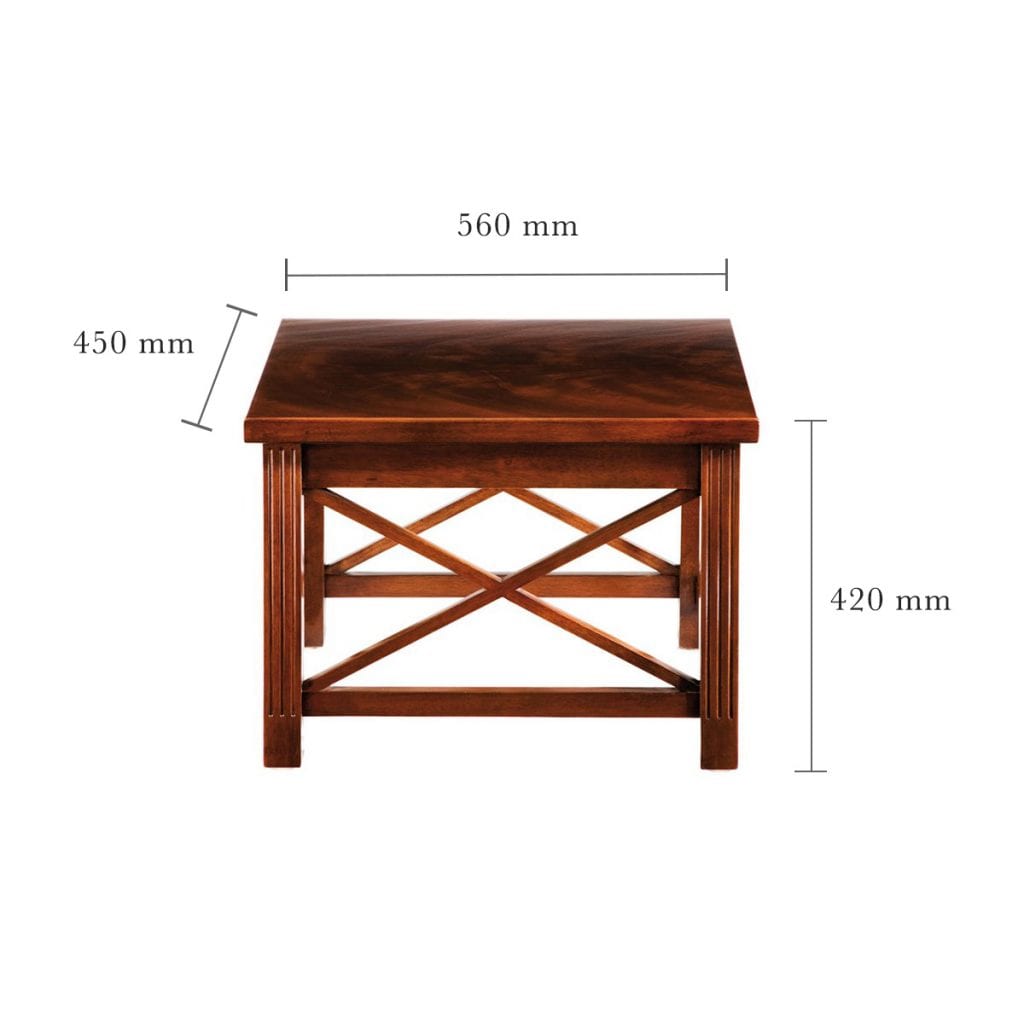 Additional Information
We hope you love your product, but if you require any assistance with regards to maintenance or replacement parts, please contact our technical team on technical@czechandspeake.com and they will be happy to assist you.
---
We also offer a restoration service for products that may have tarnished over time. If you require this, please send photos to the email above and our Technical team will advise if restoration is suitable. Please note that delivery of the products to our workshop, along with removal/installation would need to be arranged by yourself and we advise contacting a professional prior.