Cubist Soap Dish Replacement
£175.00 Exc VAT
In stock
Inspired by the geometric forms of the Art Deco period early 20th century, combining modernist styles conveying  the spirit of luxury, glamour, craftsmanship and rich materials featuring hand blown Bohemian crystal glass.
Finishes

Additional Information
We hope you love your product, but if you require any assistance with regards to maintenance or replacement parts, please contact our technical team on technical@czechandspeake.com and they will be happy to assist you.
---
We also offer a restoration service for products that may have tarnished over time. If you require this, please send photos to the email above and our Technical team will advise if restoration is suitable. Please note that delivery of the products to our workshop, along with removal/installation would need to be arranged by yourself and we advise contacting a professional prior.
| | |
| --- | --- |
| Weight | 0.5 kg |
| Dimensions | 15 × 5 × 5 cm |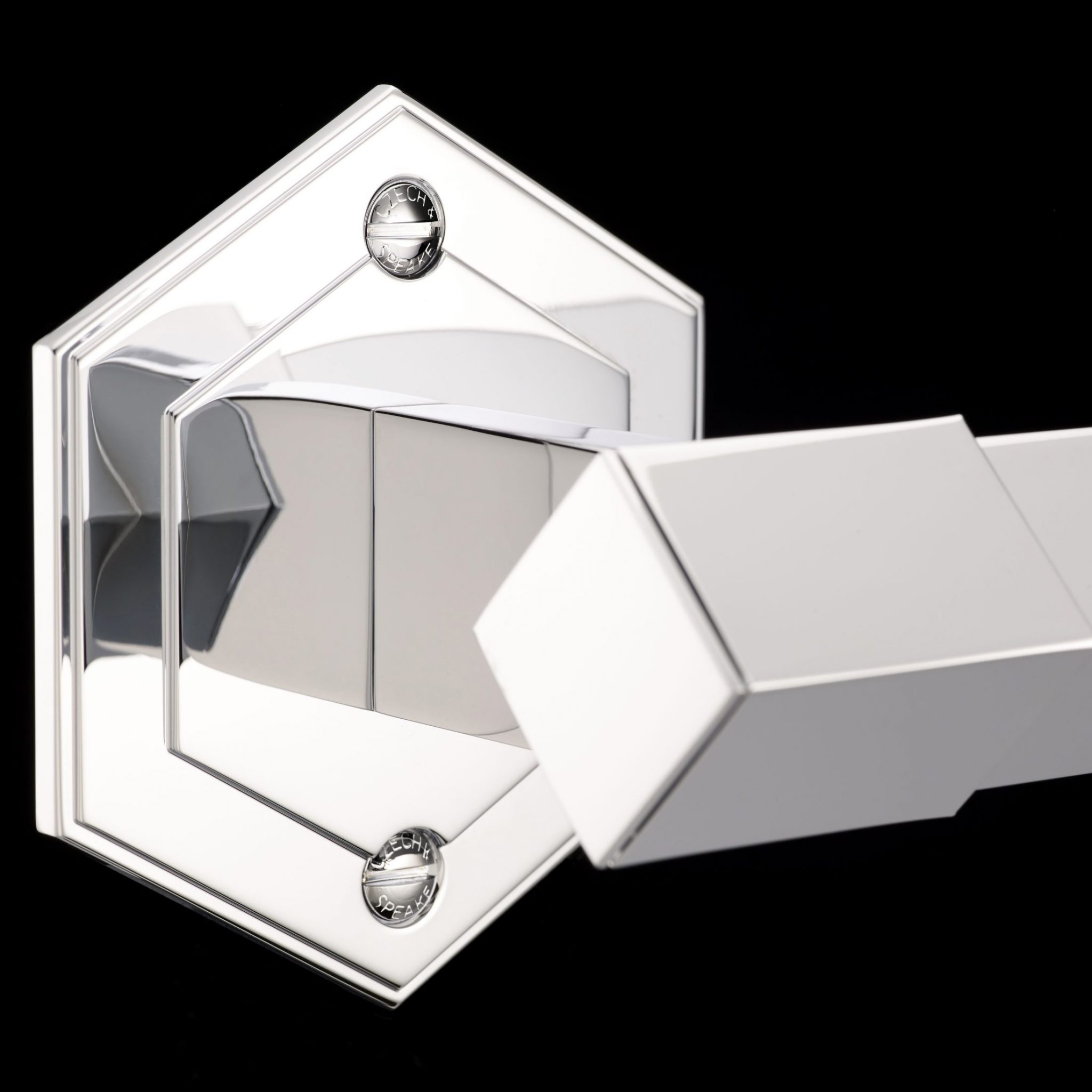 DESIGN & QUALITY
"One of the endearing qualities of the Art Deco, and Cubist era is its timelessness and that it is instantly recognisable globally. It is also arguably the epitome of style, consequently I strived to create a collection that, to me, was like jewellery. Each faceted top work is beautifully reflective and visually crisp yet extremely tactile, which I consider to be one of the great successes.
The accompanying accessories range uses beautiful Bohemia black glass. This was a purely emotive decision, as my grandfather imported hand blown and engraved glassware from the Kingdom of Bohemia; famously known for its quality. Personally, I believe the black glass pieces make a rich contrast and are a perfect nod to the glamour and allure of the Art Deco period".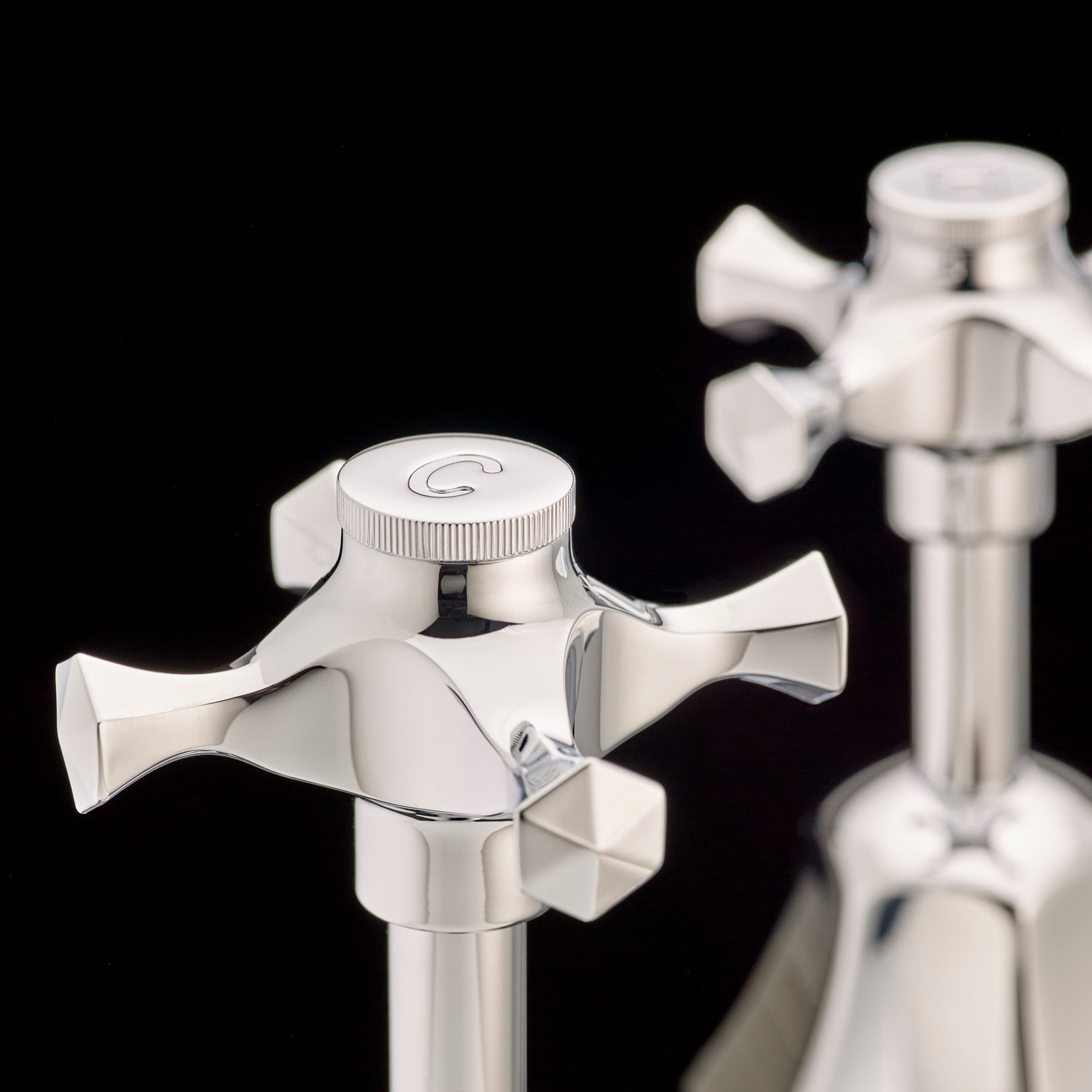 BESPOKE
Manufactured in-house by our skilled crafts workers in London, our Cubist Collection is available in a selection of bespoke finishes. Contact us at sales@czechandspeake.com for bespoke enquiries.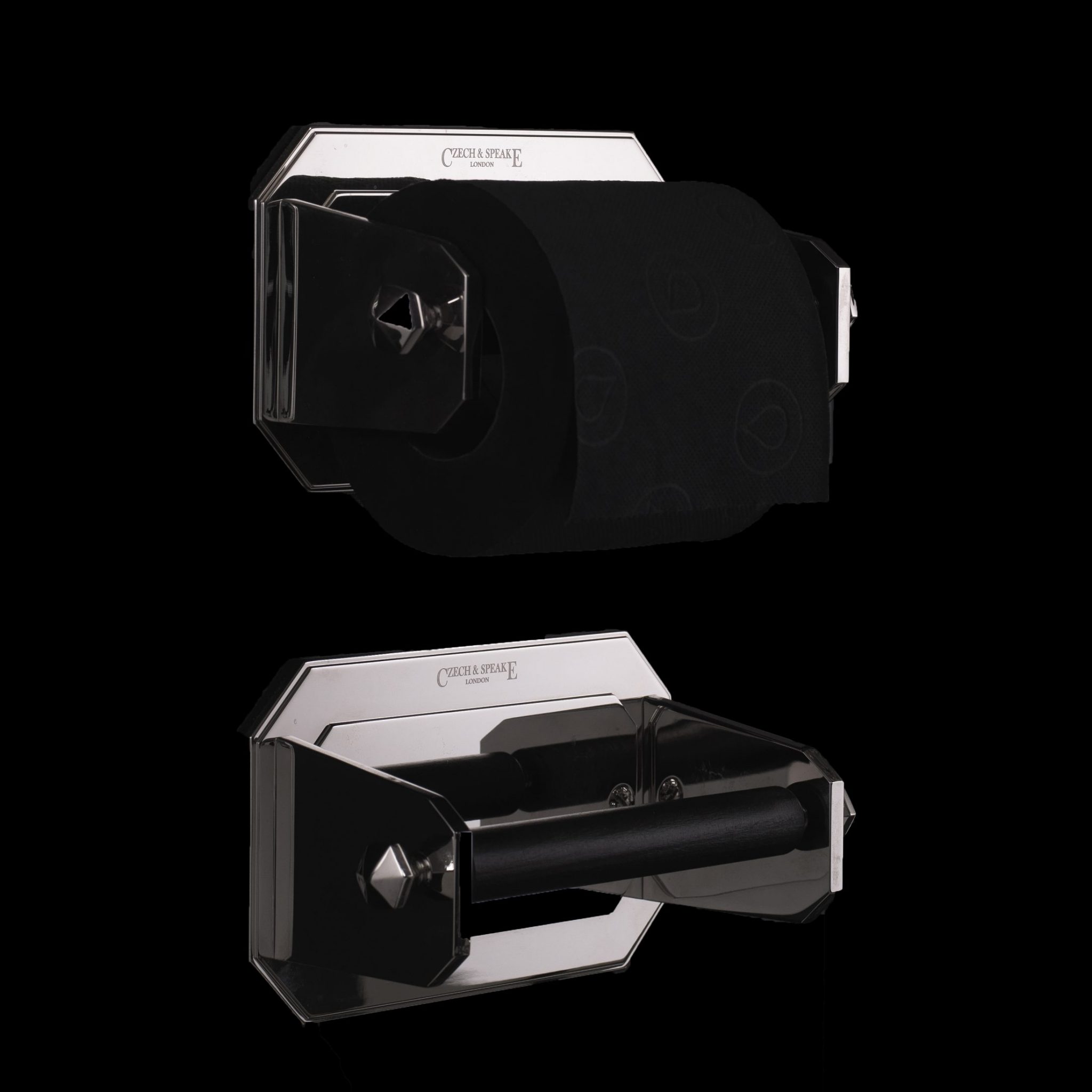 FINISHES
Make your bathroom truly unique with our selection of standard luxury finishes, including Chrome & Nickel. Samples available upon request.