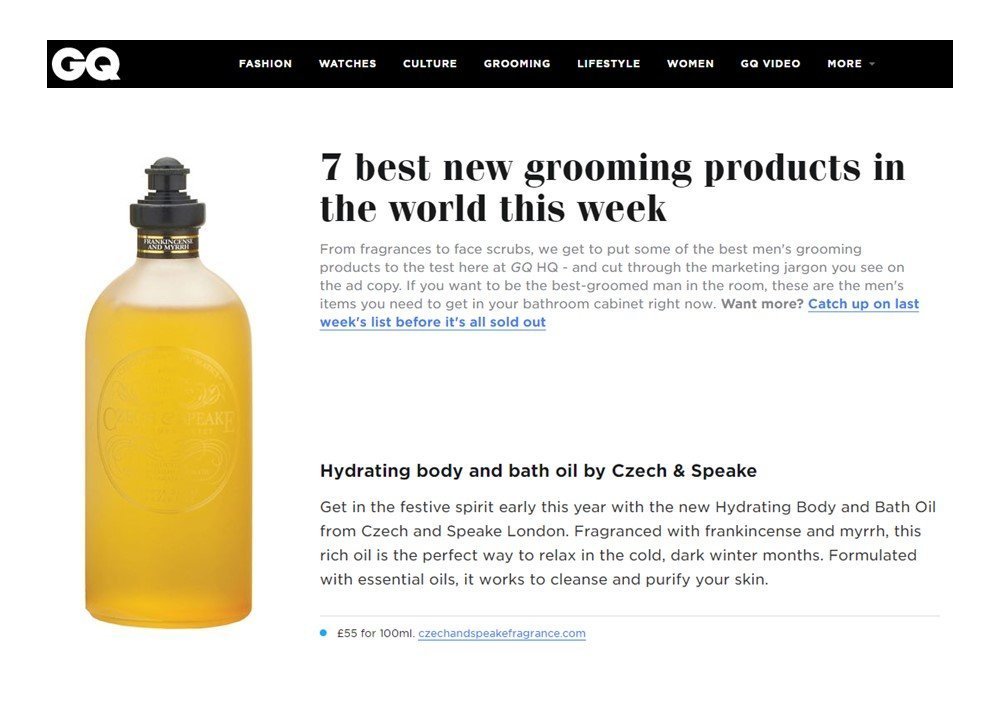 Carlotta Constant and Grace Julia Clarke have the titanic task of plowing through tons of men's grooming products each week and make a list with the best ones out there. In the world! The Frankincese & Myrrh bath oil has earned its spot there. Being the essence of Christmas bottles in a frosted etched glass bottle and smelling of myrrh, incense, orange and basil.
If you are not familiar with this column, GQ UK puts together a weekly top 7 of best new products in the world. They put together the best men's grooming products.
"From fragrances to face scrubs, we get to put some of the best men's grooming products to the test here at GQ HQ – and cut through the marketing jargon you see on the ad copy. If you want to be the best-groomed man in the room, these are the men's items you need to get in your bathroom cabinet right now."
You can find it as a 100ml bottle or you can go for the miniature version of a three pack of 50ml. The latter would also include the Citrus Paradisi and the Neroli, which sets you up for year-round sublime pampering experience.