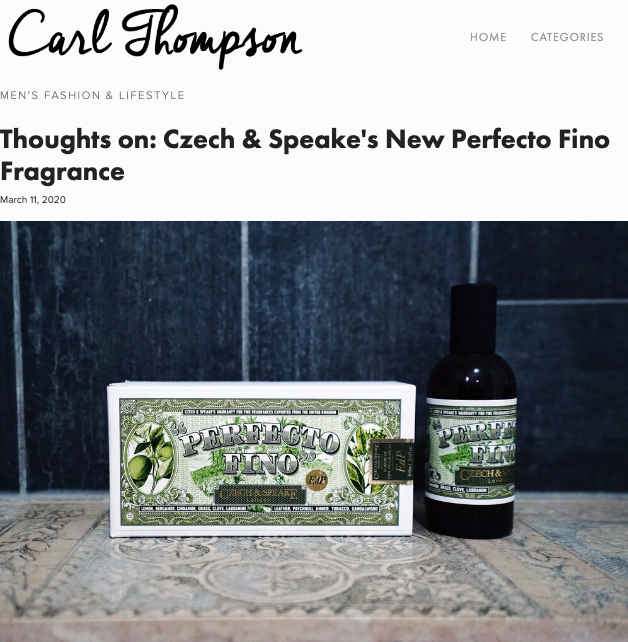 Men's style influencer Carl Thompson shares his thoughts on our latest fragrance release, Perfecto Fino Eau de Parfum.
"This does offer something very transportable. And by that I mean it evokes a lot of distant imagery. The fragrance is undeniably masculine. I imbibed the cracked Russian leather and charred smoke as if I were getting a ride back to Havana airport in a '55 Pontiac. 
The fragrances' brawn is somehow mellowed with natural herbaceous notes of jasmine and orange flower. "
Click here to read more.