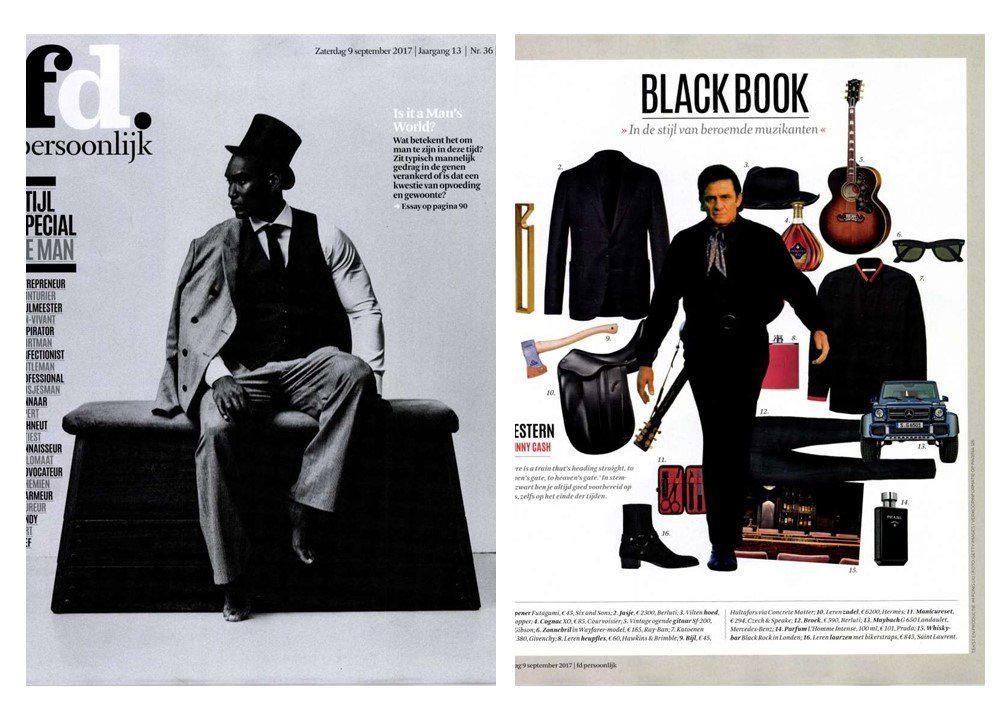 The Dutch magazine FD Persoonlijk included us in their Johnny Cash inspired style page, Black Book, with the red and black Air Safe leather bound Manicure Set.
This is a four piece manicure set designed specifically to pass the airport security and allow you to bring it on your carry-on luggage.
This award winning travel manicure set is beautifully presented in black long grain leather, with a contrasting red interior.
The manicure instruments have been handmade especially for Czech & Speake in Solingen, Germany. All have rounded edges to conform to international restrictions on hand luggage for air travel. The long-life nail file was developed especially for Czech & Speake utilising extremely high tech and incredibly sharp synthetic crystals which act like microscopic planes in the way they trim and shape the nail edge.
The Teflon coating on all the instruments dramatically boosts their life span by reducing oxidisation and acts as a dirt repellent, making them supremely hygienic.