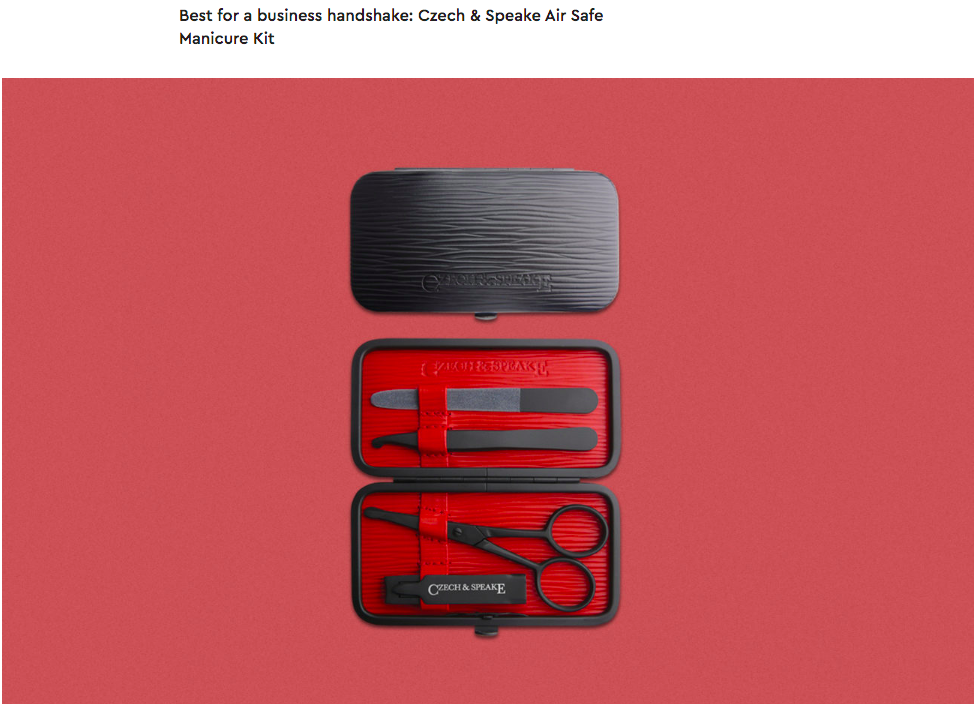 We are delighted to be featured in "Your guide to the best grooming travel sets" by Gentleman's Journal as best for a business handshake Air Safe Manicure Kit.
"For a little in-flight grooming, this air-safe manicure set by Czech & Speake is perfect. Each one of the miniature instruments have rounded edges to conform to international restrictions on hand luggage for air travel."
Click here to read full article.