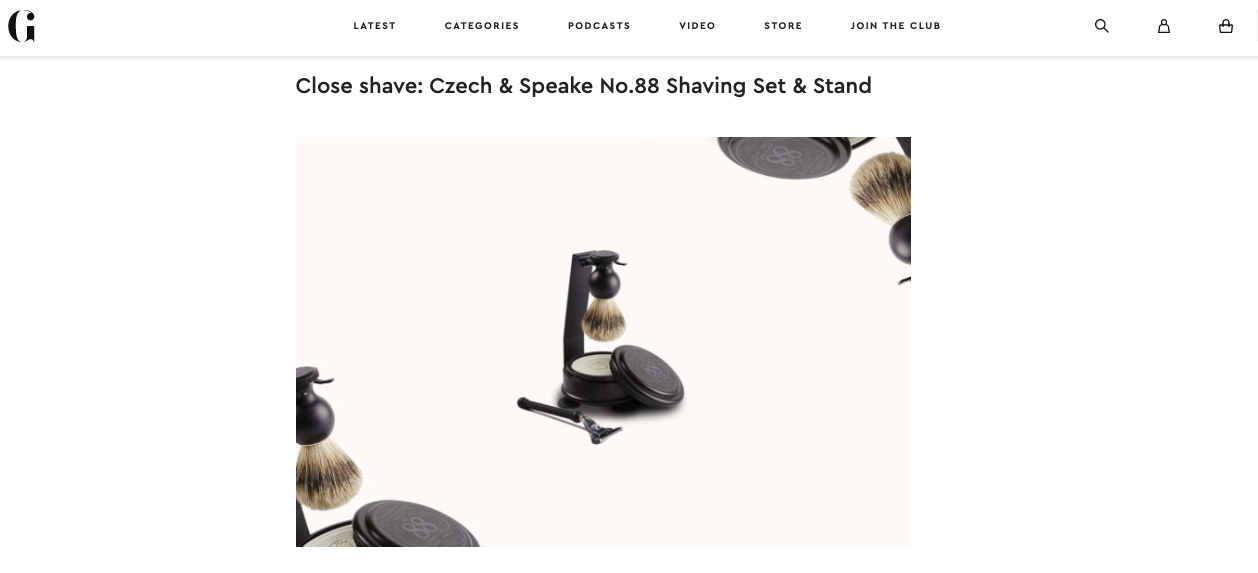 Czech & Speake's No.88 Shaving Set & Stand was included in the Gentleman's Journal's editor's pick list this week, in line with their theme of black.
"This sleek shaving set from Czech & Speake is how we ensure every day gets off to a smooth start. Crafted from matte black anodised aluminium, the stand and razor combine classical elegance with a minimalist, contemporary edge — perfect for bringing some swagger to your morning routine."
Click here to read more.