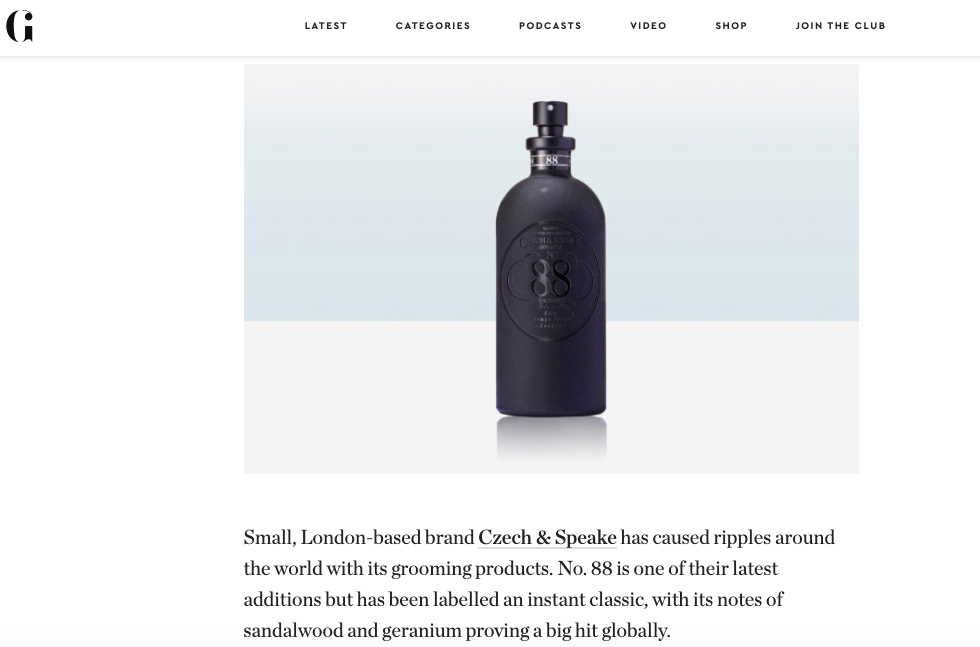 Gentleman's Journal complied a list of the most classic and long-lasting fragrances. Our iconic No.88 was selected along with these kind words:
"Small, London-based brand Czech & Speake has caused ripples around the world with its grooming products. No.88 is one of their latest additions but has been labelled an instant classic, with its notes of sandalwood and geranium proving a big hit globally."
Click here it read more.