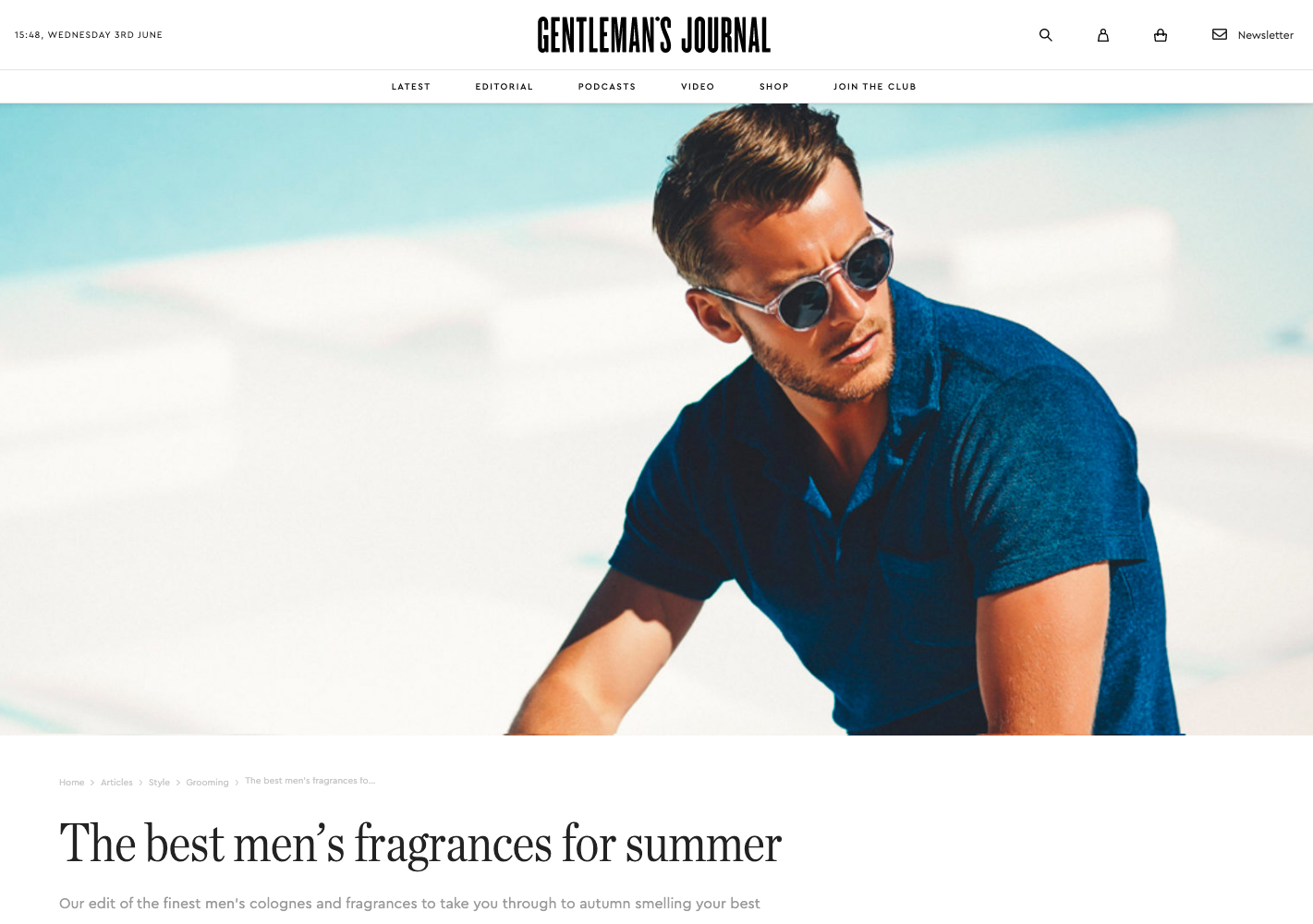 Our Villa Ausonia Eau de Parfum was included in the Gentleman's Journal Guide of the best men's fragrances for summer.
"Villa Ausonia is an eau du parfum designed to capture the freshness of the French Atlantic coast and the intoxicating scent of distant pine forests. This androgynous, modern and light fragrance blends notes of oceanic ozone, green (a lighter interpretation of chypre) and citrus to sit in the gourmand fragrance family…"
Click here to read more.