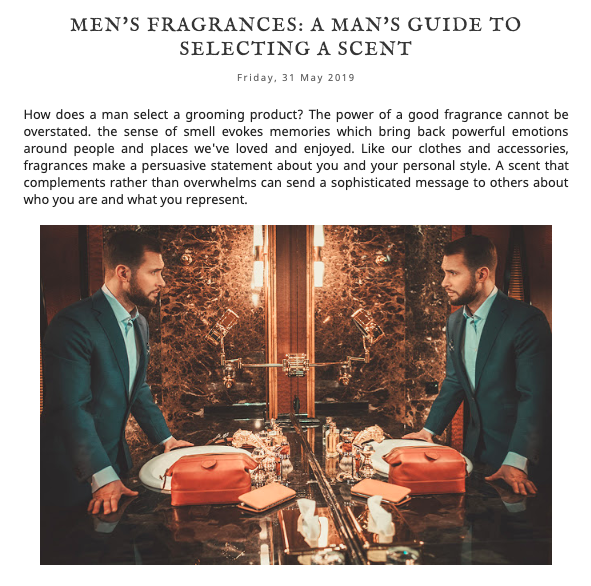 Fashion influencer, David Evans of Fox Blog, produced a guide in choosing a personal scent.
"Go for established names and try those first. You cannot go wrong with well known brands like Acqua di Parma, Creed, Czech & Speake, Guerlain, Jo Malone and Tom Ford to name just a few of the many reputable makes available."
Click here to read more.