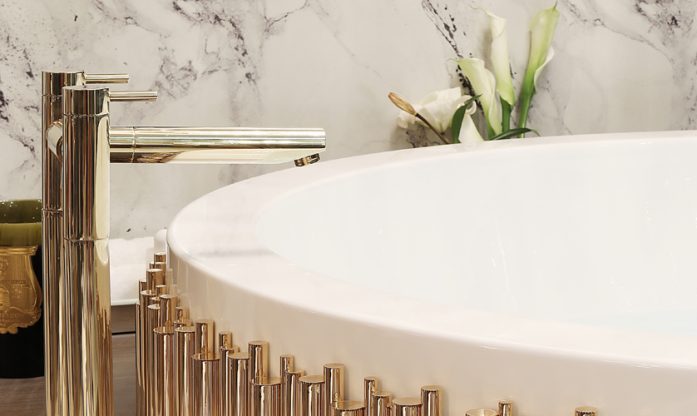 The darkening winter weather increasingly draws in, so it is natural to feel a little deflated about the loss of sunlight at this time of year. But thanks to our ancestors, the concept of daylight saving was developed to soften the blow, and on Sunday at 2am we gained an extra hour when the clocks went back. As your body adjusts, you may be pleasantly surprised to find that you're waking before your alarm. You should take advantage of this time to rise slowly, have a proper breakfast and indulge in a bath as apposed to an unwelcome rushed shower.
As bathing enthusiasts, we've compiled our top three weird and wonderful baths for you to enjoy the extra hour…
Splinter Works, Hammock Bath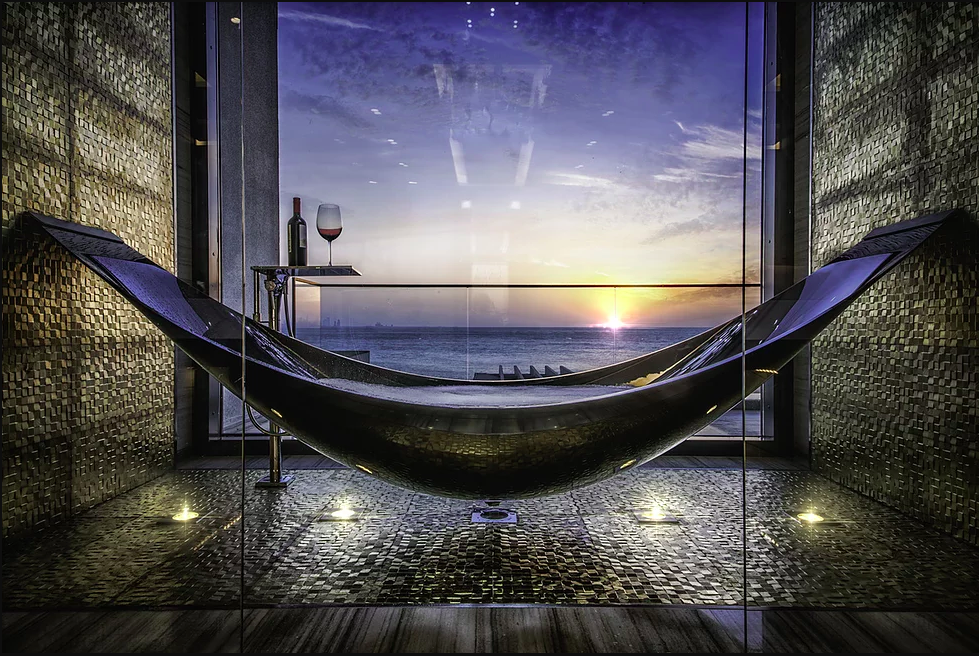 Splinter Works carbon fibre Hammock Bath has become somewhat iconic for its unique streamline form that appears to defy gravity. The company was developed as a collaboration between Mile Hartwell and Matt Withington, two designers who had a shared vision to enhance everyday objects and transform them into functioning sculpture. This unusual vessel brings their vision to life, marrying together two symbols of relaxation; the comfort of the slung hammock shape combined with the joy of the bathing experience. Its smart carbon fibre material has the rare quality of being impeccable strong while weighing barely a thing, enabling it to be suspended from tapering ends. The Hammock Bath is escapism at its finest.
Native Trails, Avalon 72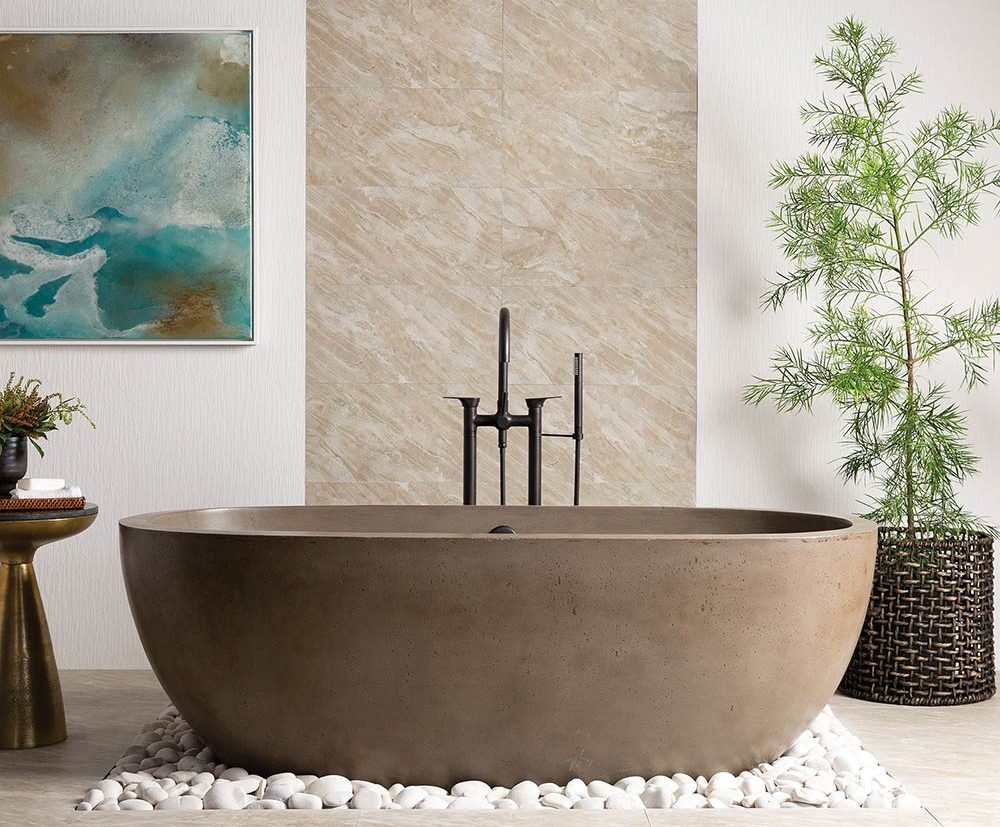 Native Trails was founded by Naomi Neilson after being inspired by artisan tradition and craftsmanship used by those in central Mexico, with the realisation that these age old methods and materials are not only robust and beautiful but highly sustainable. The award-winning Avalon 72 Bath is a perfect example of her companies ethos. The vast, curved tub made modestly from naturally blended concrete has a beautifully smooth and silky texture, hand formed and polished using the organic, malleable material. Its natural earth tone and soft lines evokes a sense of calm desired for the bathroom space.
Maison Valentina, Symphony Oval Bathtub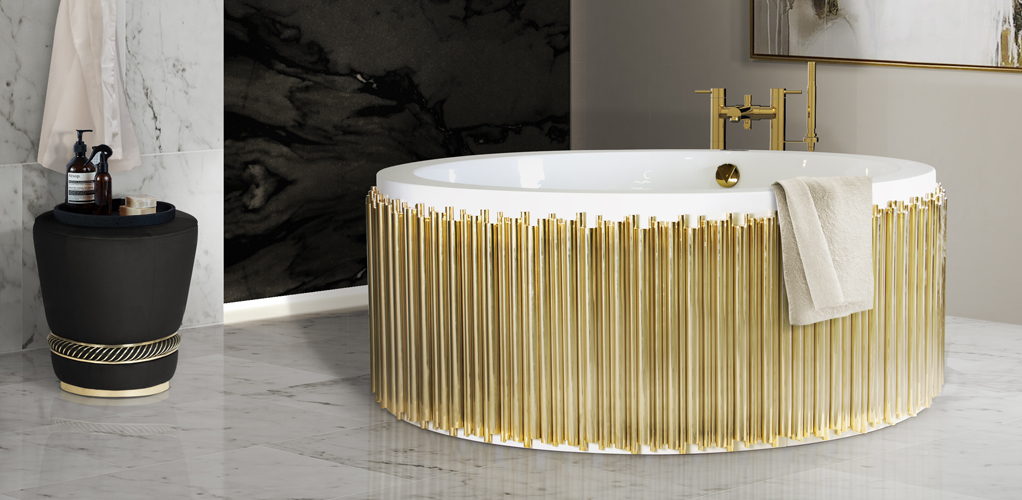 If you read our journal post 'The Best of Vanity Units' you will recognise Maison Valentina's signature gold, striking bathroom furniture and fittings. The luxury Portuguese brand goes beyond function, producing a niche collection of highly sculptural products with impressive textural depth. Believe it or not, the tubular gold-plated Symphony Oval Bath is one of the more conservative in their range, in the sense that its form is a recognisable bathtub shape. None the less it certainly wouldn't go unnoticed and would make stunning bathroom centrepiece.
Discover Czech & Speake's range of Bath Taps to pair with your luxurious tub.
Sources: www.splinterworks.co.uk, nativetrailshome.com, maisonvalentina.net, viva-interiors.com
---
Located in North America or would like to pay in Euros? Please visit our US site here and our EU site here.