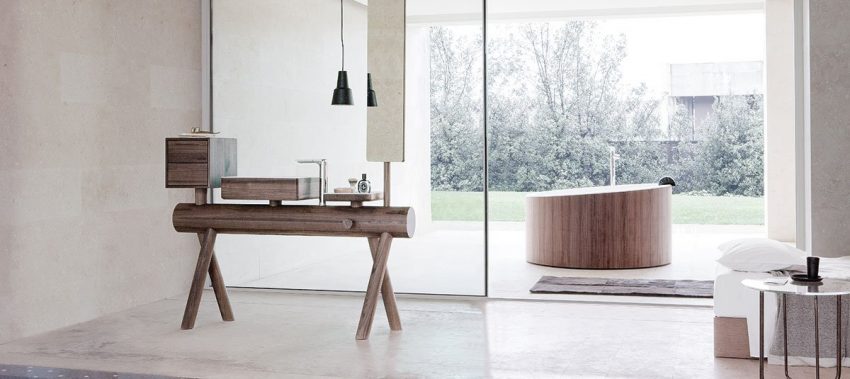 The term 'vanity unit' comes with associations of utility and storage, as well as a means to hide unsightly plumbing. For us, the design of the bathroom is as significant as any other room in the house, in which case selecting a vanity unit should be a reason to purchase a beautiful piece of furniture. We've been on the hunt for vanity units that go above and beyond pure functionality and delight our senses in the same way as art.
See our top three vanities that push the boundaries:
Koi Washbasin, Maison Valentina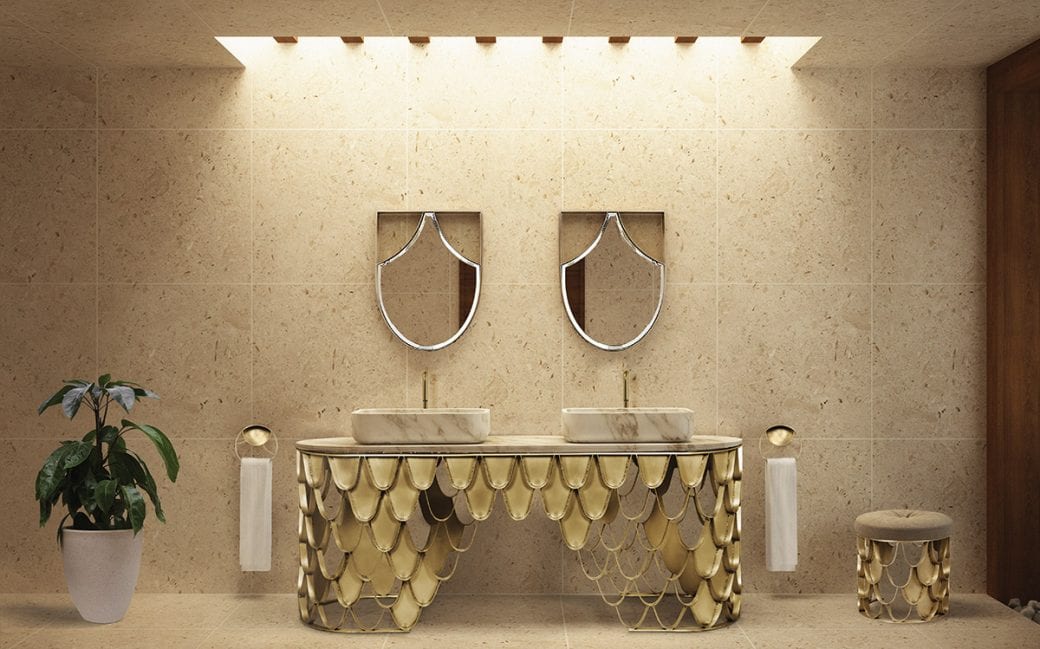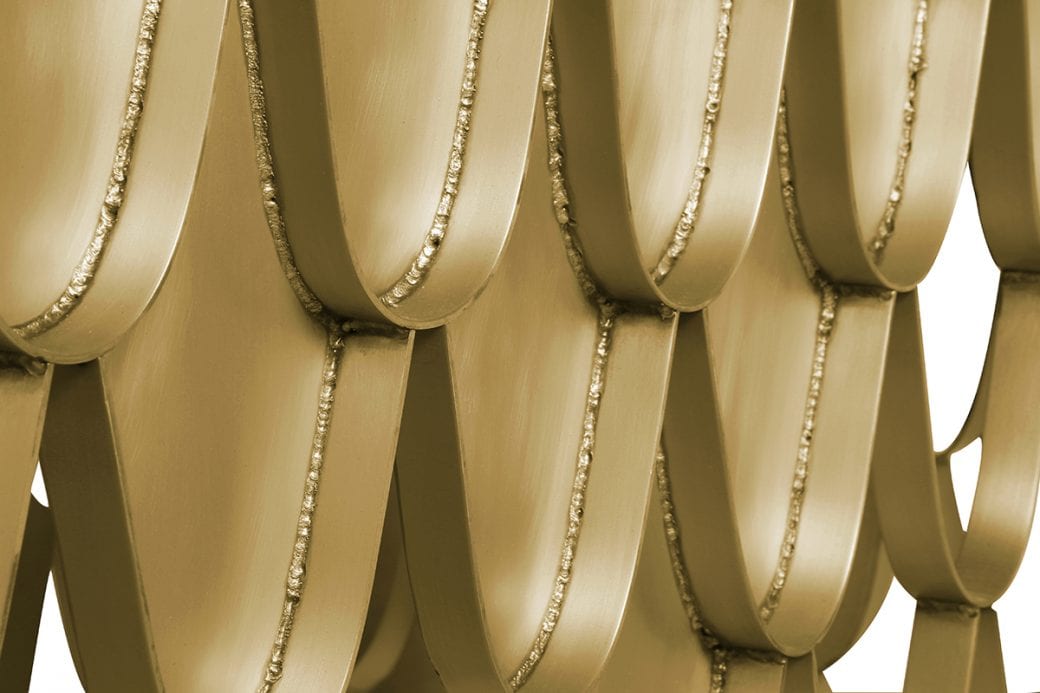 Portugal based luxury bathroom brand, Maison Valentina, are recognised for their elaborate and tremendously sculptural bathroom fittings and furniture, and signature use of gold and glossy black. The bulbous forms, thick cut ridges and asymmetry that appear in many of their products take reference from oceanic natural elements, with basins named 'Eden' and 'Lagoon' that provoke utopian visions. Amongst their aquatic inspired range is the Koi Washbasin, composed of gilded panels that mimimic the Japanese koi carps scales, finished with a slick marble countertop. Although bold, the soft brass surface and pleasing pattern provides a calming ambience.
Dressage Vanity Unit, Graff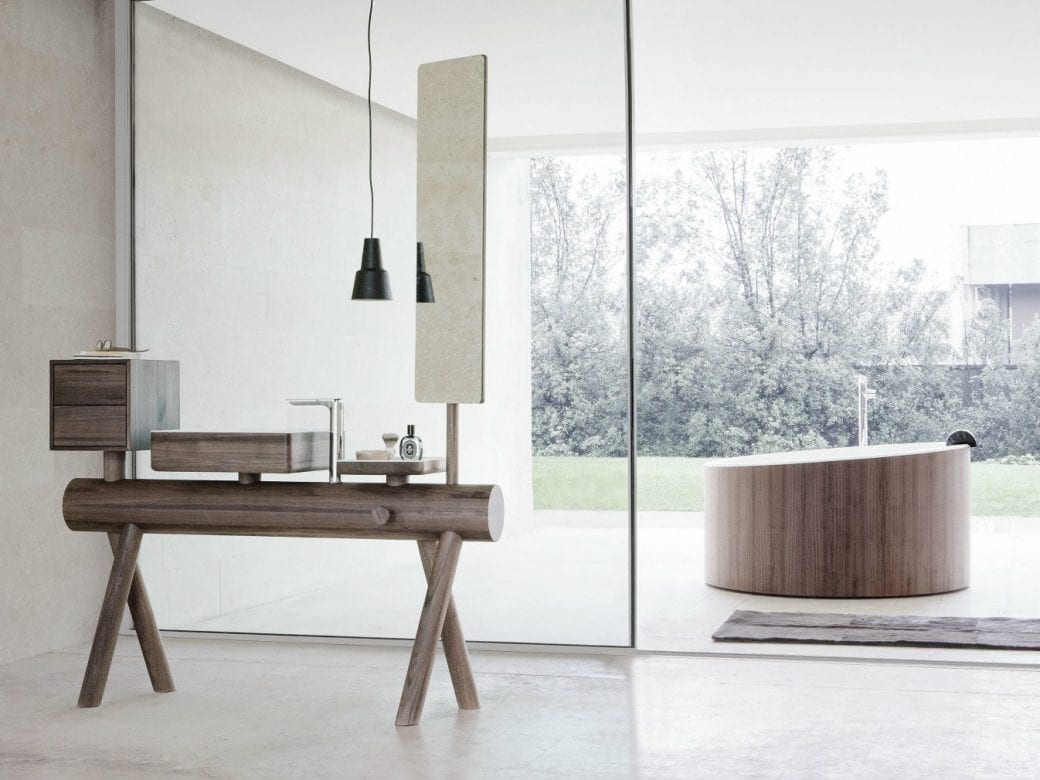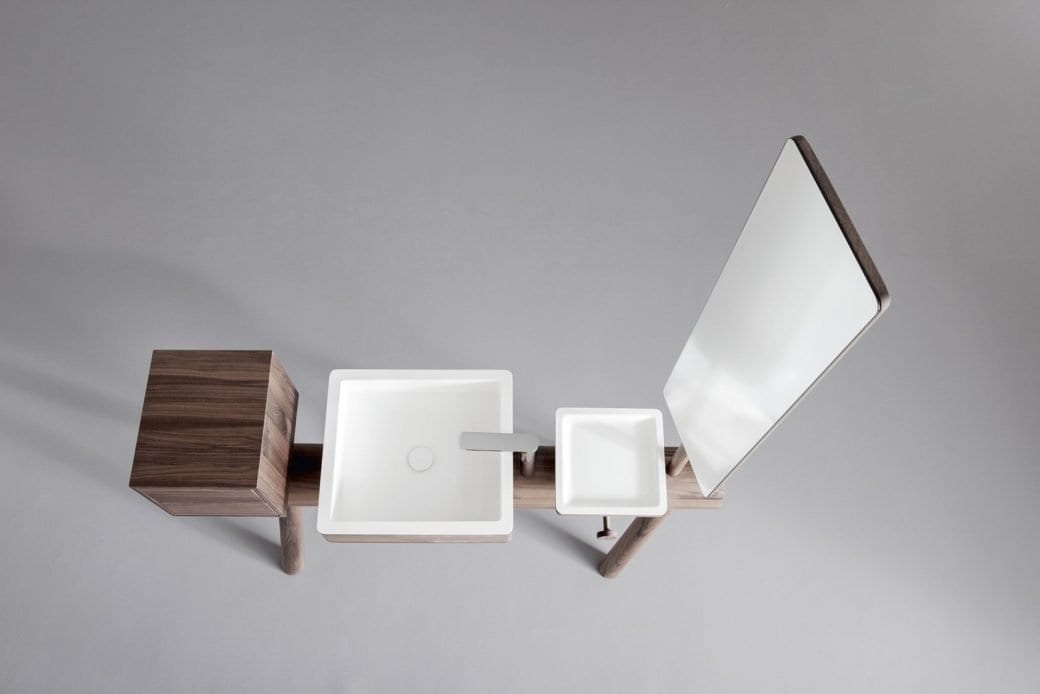 US based contemporary furniture and fittings brand Graff have global recognition for their trend-setting, cutting edge designs. Unlike Maison Valentina, the brands approach to design is far less showy, preferring to use monochromatic or earth tone colour palettes and smooth, clean lines. The brand instead focus on innovation of form, and use geometry to produce shapes like no other that are both beautiful and functional. This is evident in the design of the Dressage Vanity Unit which forms the core of their 'Dressage' furniture collection. Graff's unusual use of solid wood is carved and constructed in such as way that is elegant, functional and compact, with each vanity element situated in harmony.
Cubist Vanity Console Table, Czech & Speake
How could we not include a Czech & Spake vanity unit? Inspired by the glamour, geometric forms and functionality of the Art Deco movement, our second furniture and fittings collection titled 'Cubist' has a timeless appeal. This collection was influenced by a groundbreaking moment in history that urged for more practical design while remaining striking in appearance. The Cubist Vanity Console Table is the perfect example of this. Drama is created with the contrasting high-gloss black unit paired with a light marble counter top, but utility is kept with the highest standard of tap fittings, along with ample storage and surface space that does not impose the design.
If you desire a Czech & Speake piece to enhance your bathroom space, we currently have a number of ex-display Cubist Vanity Console Table's on our outlet section on the site, so you can luxuriate your space at a fraction of the cost.
Sources: Maison Valentina, Graff, Czech & Speake.
---
Located in North America or would like to pay in Euros? Please visit our US site here and our EU site here.