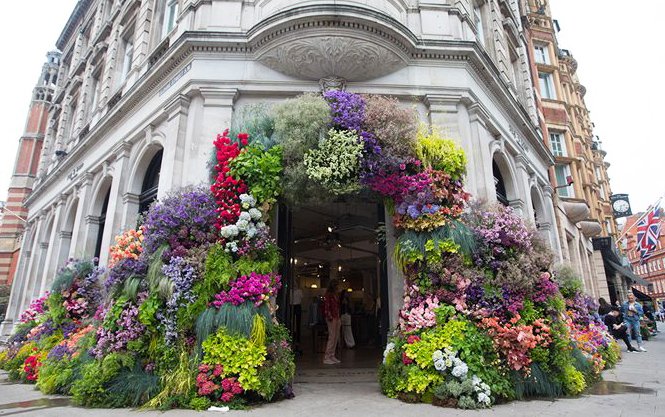 May is an exciting month for us as it's the return of the coinciding flower festivals, Belgravia in Bloom and Chelsea in Bloom. We'll forgive you if you have not heard of the annual event as it is something a little alternative for the classical streets. To give you some insight, stores within these districts (some big named brands alongside London independents), participate in producing magnificent floral displays reflective of an inspiring theme.
We eagerly await the influx of immersive installations commencing on the 20th of May, but in the meantime we'd like to reminisce and share with you our favourites from last year:
Annoushka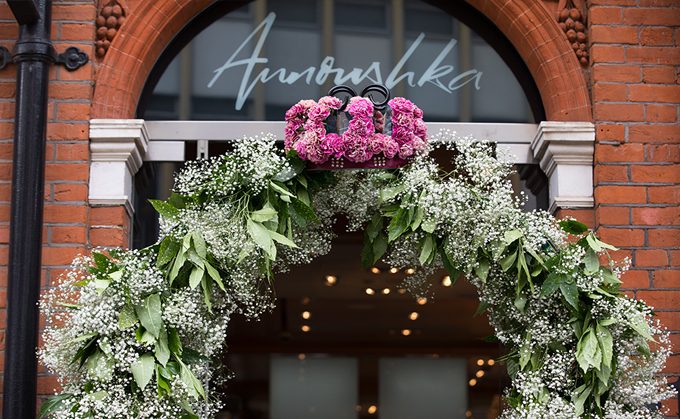 Located in Cadogan Gardens, Chelsea, independent fine jewellery brand Annoushka laced their beautiful red brick archway with elegant flora in response to last years theme 'Summer Of Love' for Chelsea in Bloom. The bursts of delicate white clusters capture the precious nature of Annoushka's jewellery while mimicking that ecstatic and passion enthused feeling of love – not to mention its likeness to a floral wedding arch.
Provenance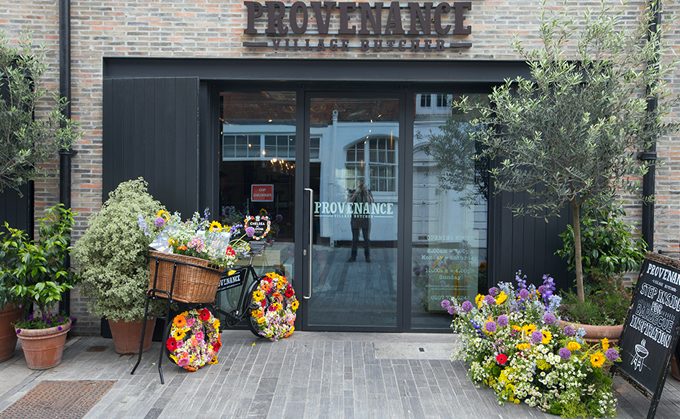 We appreciated contemporary Butcher, Provenance's quiet execution amongst candidates that can sometimes feel too showy. The Notting Hill based butcher provides their city village with high quality home bred meat from good-minded farmers, and their modest display alluding to nonchalant summer days well reflects their honest philosophy.
Poliform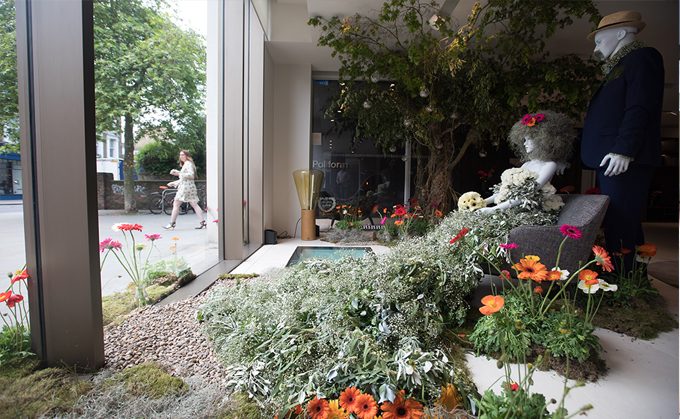 Italian furniture brand Poliform instilled an entire garden in their grand showroom window on the Kings Road. Grass, shrubbery and flora formed a trailing dress that encased a female lover; elegantly seated in the appropriately named chair design 'Grace'. A nod to Italy's prominent place in both the luxury fashion and interior worlds.
Les Senteurs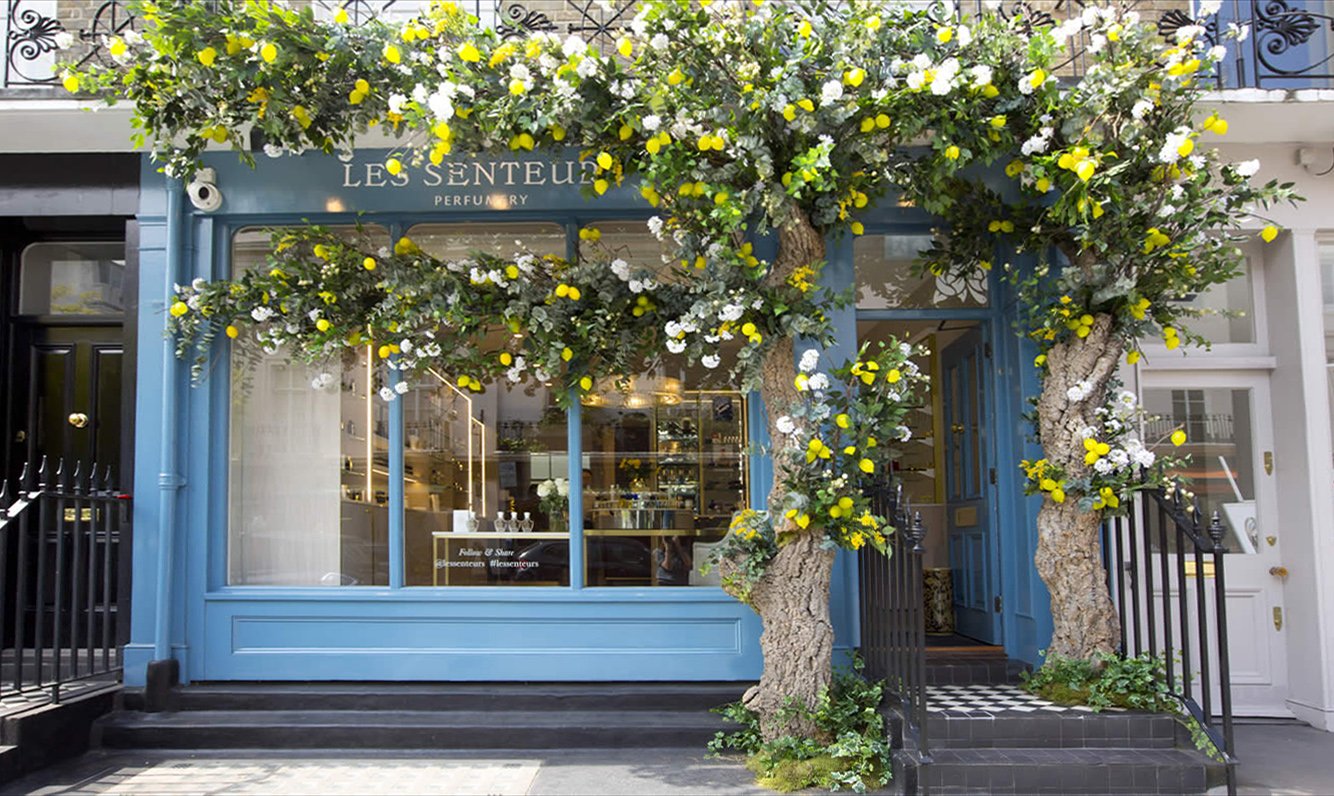 Just around the corner from our showroom in Belgravia is fellow Perfumer, Les Senteurs. The installation task was nothing out of the ordinary for the stores visual merchandisers – adorning the powder blue exterior with captivating floristry is something they do all year round. The theme for Belgravia in Bloom last year was Frieda Karlo, and Les Senteurs chose a lemon tree to represent Kahlo's exotic and vibrant artwork inspired by her native surroundings of Mexico. The yellow fruits popped against the brands signature blue store front.
If you'd like to learn more about our brand,  follow us on our newly established Czech & Speake Bathrooms Instagram account.
Sources: Chelsea in Bloom, Mayfair and Belgravia
---
Located in North America or would like to pay in Euros? Please visit our US site here and our EU site here.