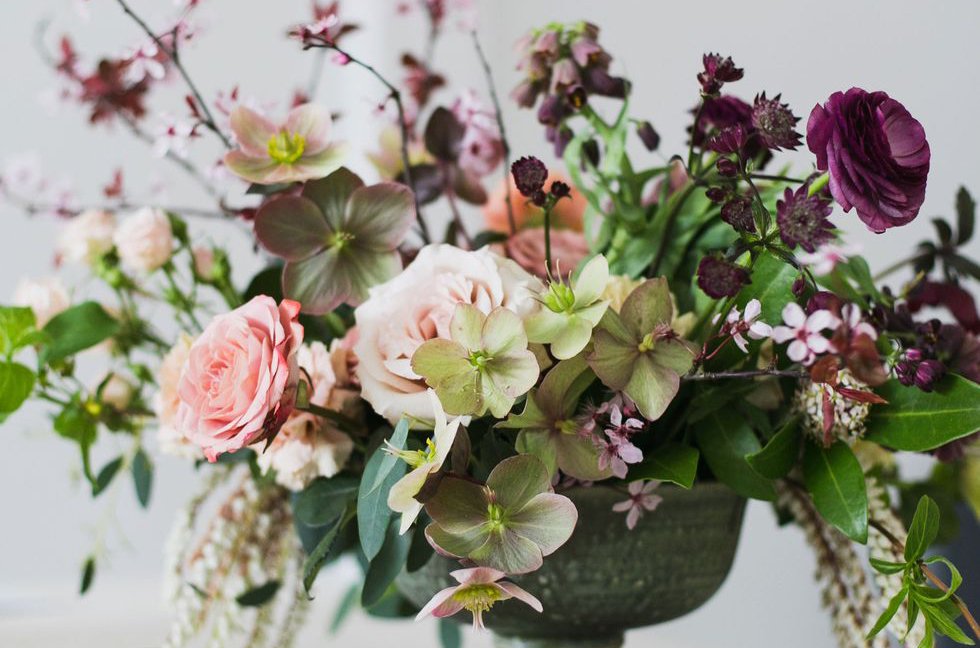 Image Source- Elle Decor
With spring in full bloom, it's the perfect time to opt for floral fragrance. Florals are the most popular of all the families, and are the backbone of virtually all perfume formulas. Notes can be easily recognisable when the natural scent is left to speak for itself, but may also be cleverly disguised when combined with complex notes to create a complete scent that is very unique. If you've ever sniffed our mysterious and most classic No.88, would you believe its base is entirely floral?
If you're a devotee to floral fragrance or perhaps have been charmed to know more about this significant family, see our guide to three of our favourite floral notes:
Rose
Rose is historically connected to perfumery, gaining its status as the 'Queen of Flowers'. For centuries, the rose symbol and its fresh, heady scent has had deep associations with romance, which is perhaps why it has remained so iconic – subconsciously we use scent to attract a mate, and the natural aphrodisiac in flora plays with our endorphins. Rose oil can be extracted in two different forms; a natural steam distillation process provides the essential oil 'rose otto' while a solvent extraction is used to obtain the precious and highly concentrated 'rose absolute'. The process requires haste as the dewy petals must be picked before 10am to catch the fragrance at its best, before the sun evaporates its powerful aroma.
Czech & Speake fragrances containing rose: Rose, Dark Rose, No.88
Lavender
Lavender is extremely recognisable in its scent, and has been used for centuries as a natural remedy to heal, sooth and aid with sleep through its calming aroma. The Romans used the essential oil to heal wounds and added drops to their bath water. The name in fact derived from the latin word 'lavere' which means 'to wash'. The scent can range between sweet and sharp depending on the variation of the plant. French lavender, for example, sits closer to a sweet, floral aroma where as Dutch lavender has a crisp and medicinal scent. Although the scent is so distinctive, its herbaceous nature can be played with to push it towards cool, mint, herb-y or warm, spicy herb-y when combined with different fragrance notes.
Czech & Speake fragrances containing Lavender: Oxford & Cambridge 
Neroli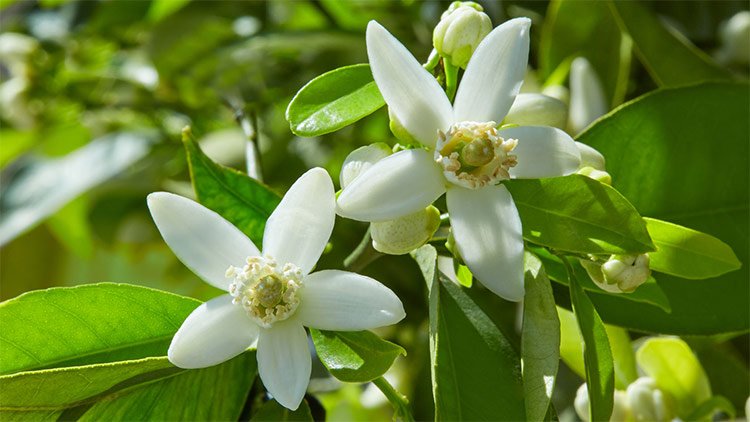 Neroli is an essential oil extracted with steam-distillation from the blossom of the bitter orange tree – the bitter orange may be too acidic for consumption but it is this intensity that makes it more aromatic than other varieties. Through using the blossom of a fruit tree, the aroma has the unique character of being both floral and citrusy, which provides a scent that it fresh and uplifting. It could be placed in a similar category to lavender as the oil works as a relaxant with properties that are restorative. The orange flower has become synonymous with weddings, originally used in ancient China as a symbol of purity, love and fertility which is reflective of the fruit-baring tree.
Czech & Speake fragrances containing Neroli: Neroli
If you've been inspired by floral fragrance, explore our floral fragrance range. If you would like to know more about the different fragrance families, view our fragrance finder.
---
Located in North America or would like to pay in Euros? Please visit our US site here and our EU site here.