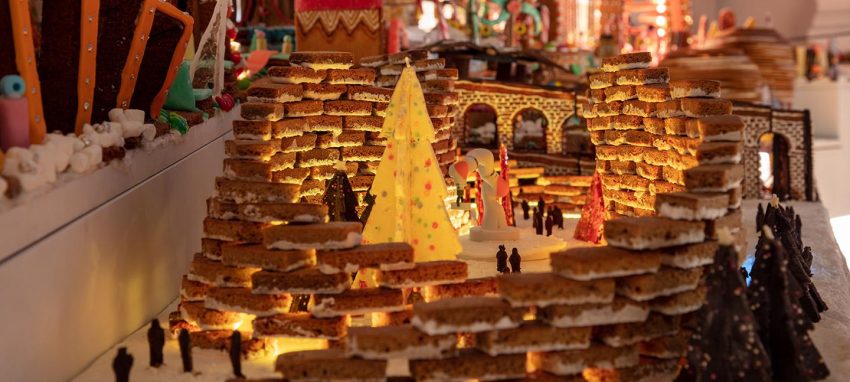 Whether you're a London resident, or seeking to visit the bright lights during the festive season, you will be blown away by the remarkable amount of activities and events available to you. As London is the home of Czech & Speake and luxury is our niche, we've narrowed down a few of our top recommendations for experiencing the most splendid and luxurious Christmas in the city.
The St James's Christmas Fayre, 7th December 2019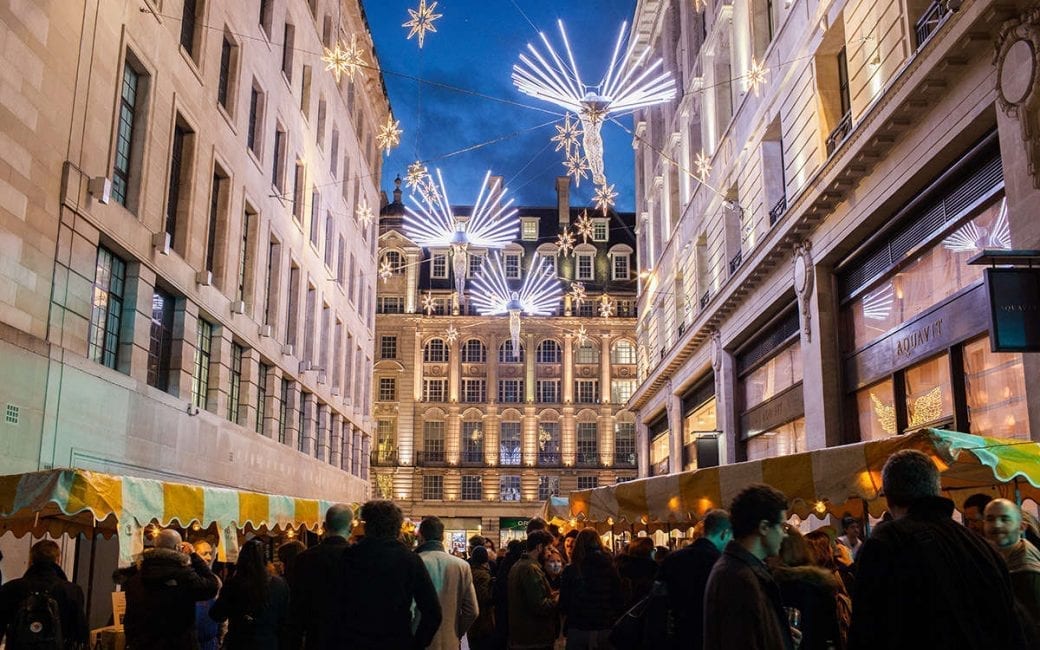 All year round the city offers a vast array of exceptional markets, whether that be fleas, furniture or food. When December strikes, it is no surprise that the quantity multiplies and are characteristically festive. A top one for us is St James's Christmas Fayre, lining the streets of the district where Czech & Speake was first established, under the immersive light displays that define central London at this time of year. The stalls offer fine merchandise from heritage and contemporary brands resident to St James, alongside servings of artisanal food and warming drinks.
Skate at Somerset House x Fortnum & Mason, 13 November 2019 – 12 January 2020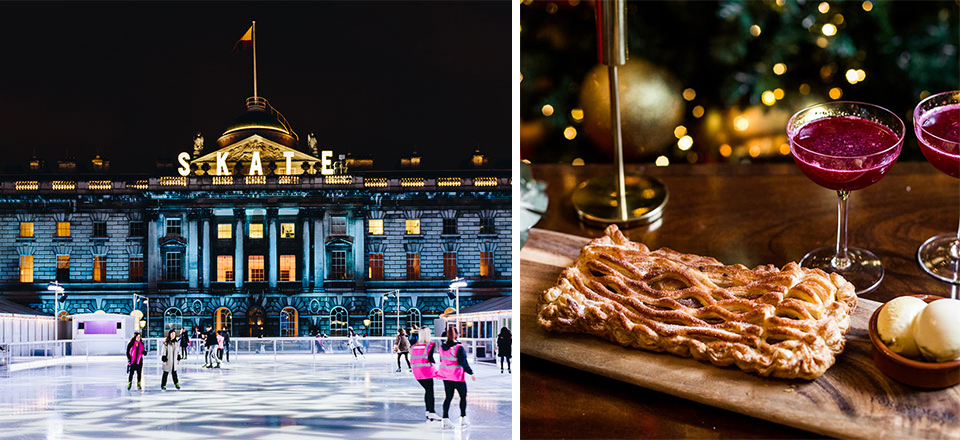 There are a number of opportunities to have a festive outdoor ice-skating experience in the city; Skate at Somerset House is the one that we admire the most. The activity is lavish in itself with the rink positioned amongst the stunning architecture of the Neo-Classical building, but this has been enhanced by the brilliant decision to collaborate with Fortnum & Mason, our upmarket stockist and king of Christmas retail. Fortnum's Lodge, nestled besides the rink in the House's interior, offers an indulgent dining experience with treats from their store.
Museum of Architecture's Gingerbread City, 7 December 2019 – 5 January 2020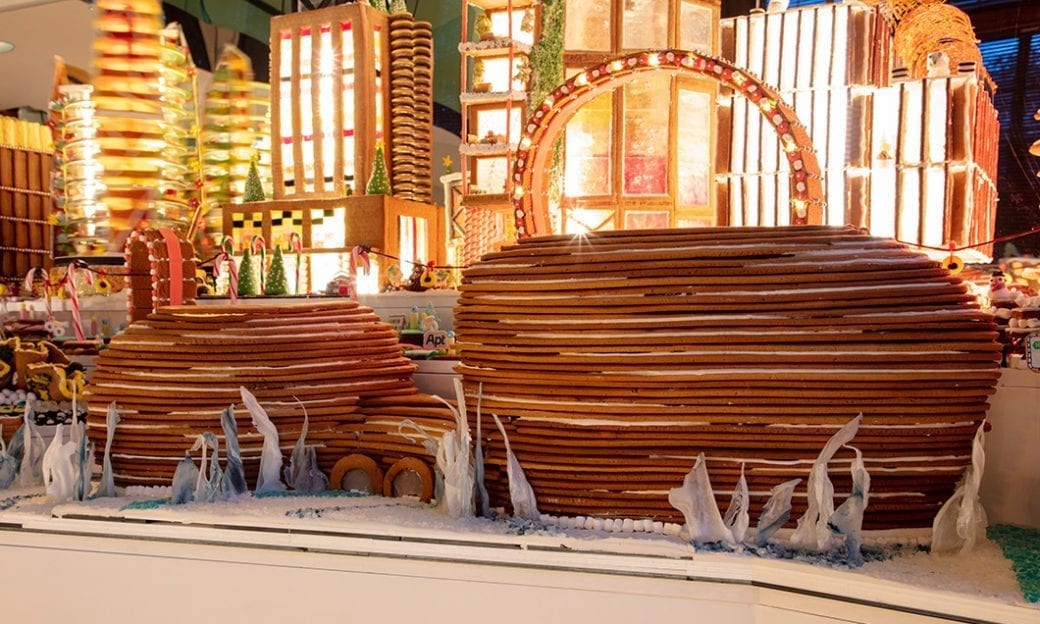 You needn't travel far to make the most of Christmas in London, as this year Somerset House have been generous with their yule-tide offerings. Within the New Wing in the Lancaster Rooms, an exhibition has been put on by the Museum of Architecture, in which leading architects and designers have built a mesmerising, futurist city in gingerbread. The miniature, glowing landscape will no doubt bring you back to childhood, compelling you with feelings of awe and wonder.
Enchanted Eltham Palace, Thusday 19 Dec 2019 – Sunday 22 Dec 2019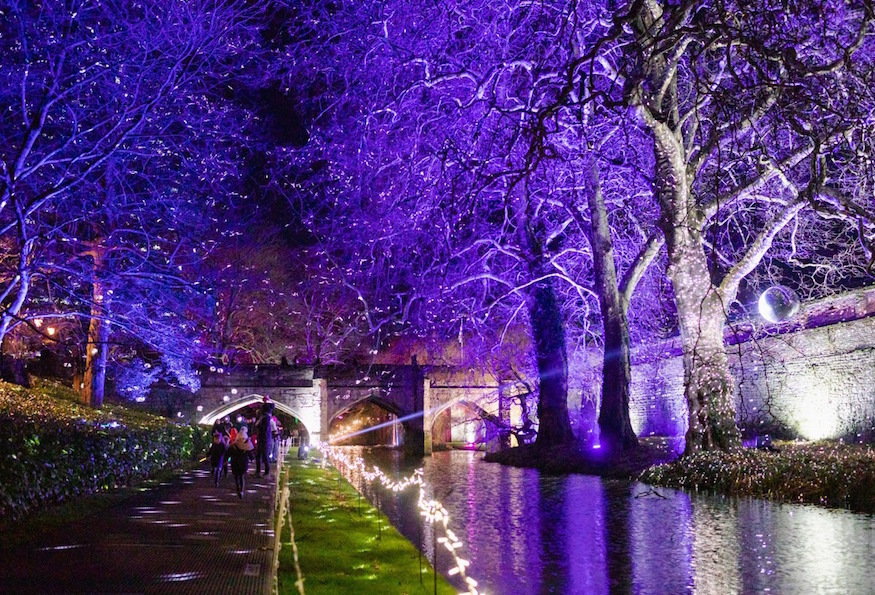 As we near the shortest day, London is well equip for activities after dark. While Eltham Palace's gardens are delightful in the sunny summer months, they are brought to life in December when laced with magnificent light displays. One evening, we highly recommend a wander through the illuminated grounds to experience sparkling lights, colour and sound, with mulled wine in hand.
Sources: somersethouse.org.uk, stjameslondon.co.uk, fortnumandmason.com, londonist.com
Visit our store on The Pimlico Road to experience the festively dressed Belgravia. Alternatively discover our stockists as mentioned in this article, if you'd like to visit London's grand department stores for your Christmas shopping.
---
Located in North America or would like to pay in Euros? Please visit our US site here and our EU site here.