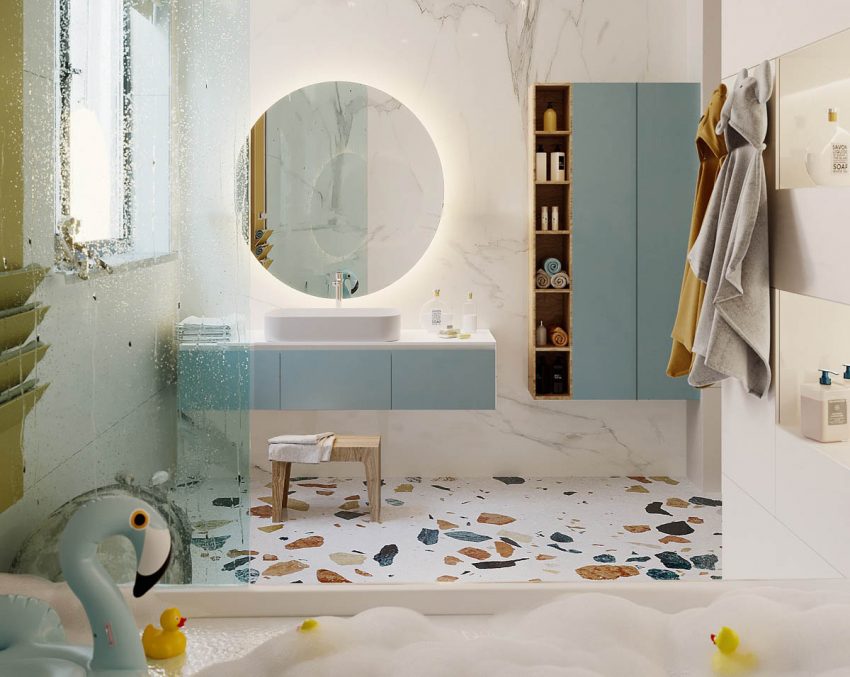 If you have the opportunity, it is certainly worth having a separate bathroom space for the little'uns. In your personal sanctuary you might prefer a slick, sophisticated design containing all your intimates, with your best products on display at hand's reach. A children's bathroom will provide that separation, and requires creativity to create a space that is playful, to encourage your child to participate in cleanliness, while functional for use and suitable for guests.
We've picked our three favourite examples of children's bathrooms that find the perfect balance between play and practice:
Maine House Interiors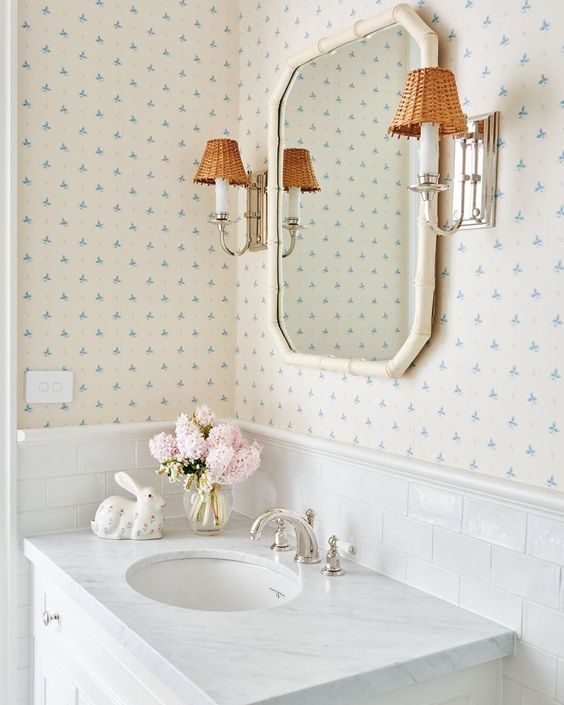 It is within Maine House Interiors' niche that they design homes suited to family life, and take great pleasure in doing so. This is evident from viewing the studio's project list, with a portfolio dedicated to 'Children's Rooms'. The company's Instagram account reflects this ethos, acting more as a personal journal than a corporation, with regular features of Spargo's own home. The pictured ensuite is an example of this, designed for the arrival of her newborn daughter. The soft, chalky colour palette is suitably warm and soothing for a small infant, and gender-neutral to provide versatility for guests. Spargo has cleverly focused on incorporating child pleasing accessories as apposed to fixing these elements into the decor. These details can be easily swapped and changed to suit different life stages of the child's life.
Lambart & Browne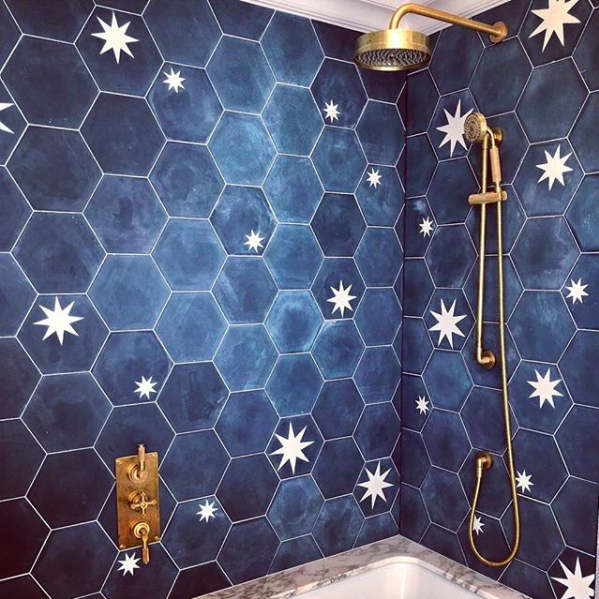 London based architecture and interior firm Lambart & Browne are known for their 'classic eccentric' style, designing grand interiors in ornate detail. The company pride themselves on their adaptability and are happy to take on any style the client desires, meaning they have no snobbery in designing for the kids. This bold children's bathroom was produced for clients in Kensington. The starry detail scattered modestly across the handcrafted, midnight blue tiles from Popham Design add a sense of whimsey and play, but equally appeal to more sophisticated tastes when combined with complimenting bronze fittings.
Christian Ladd Interiors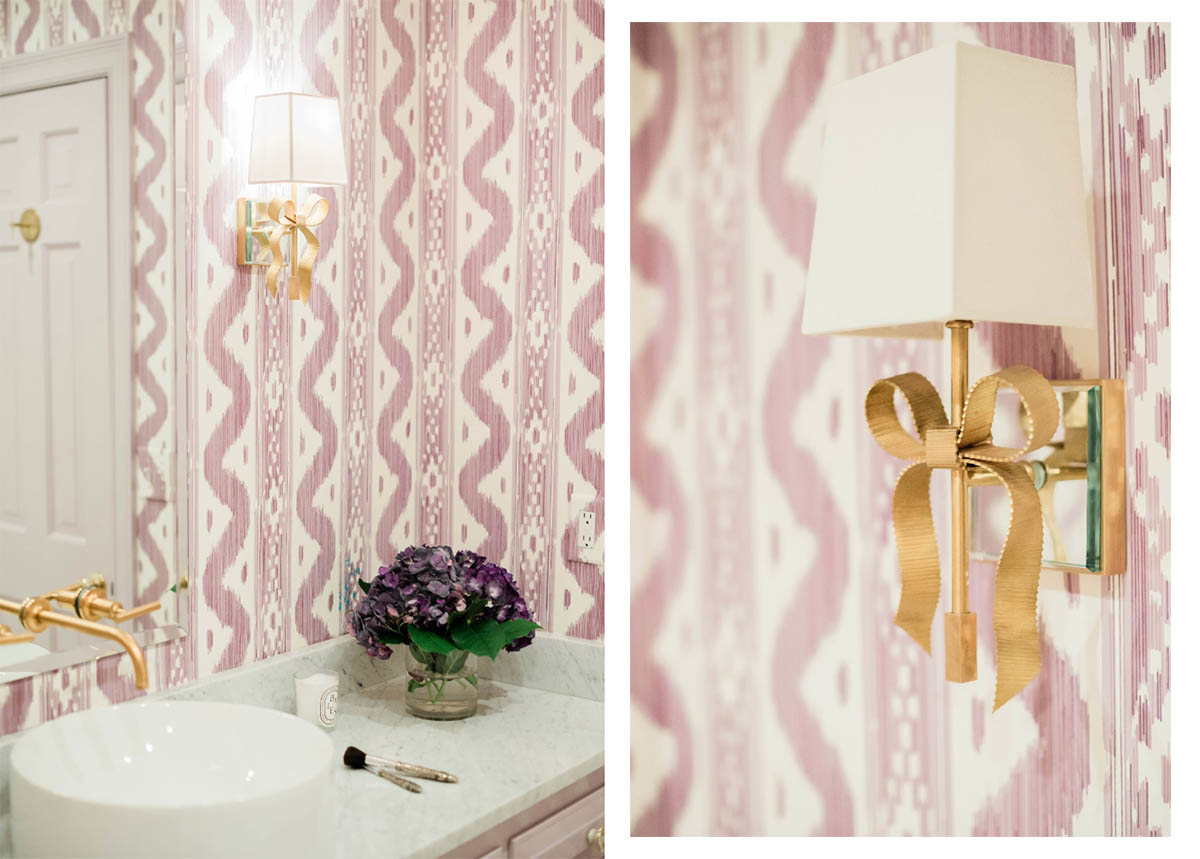 Christian Ladd Interiors is similarly personal to Maine House Interiors in their approach, with Christian Ladd herself as the face of he brand. One of her mottos stands as "the devil is always in the details" believing that heirloom pieces, family photos and carefully selected pieces of art are the elements that create a home. Ladd has been more explicit in her design for a young girl, expressing that a kids room is the perfect opportunity to be playful with the design. The space has been well considered, choosing an easy-clean and versatile white sink and marble top vanity as the elemental components, combined with fun and feminine details such as the bow sconces and Quadrille wall covering.
If you'd like to learn more about our brand,  follow us on our newly established Czech & Speake Interiors Instagram account.
Sources: www.home-designing.com, www.mainehouseinteriors.com, www.lambartandbrowne.com, www.christianladd.com.
---
Located in North America or would like to pay in Euros? Please visit our US site here and our EU site here.