If you read our last journal post, we showcased our favourite Parisian hotels to stay in during major home interior event, Maison & Objet. As Valentine's Day approaches, it presents another perfect excuse to indulge in a stay at a top hotel. This time we'd like to share with you our picks of luxurious hotels in and around London, chosen specifically for their magnificent and romantic bathroom design. 
Blakes Hotel
A luxury hotel needn't require grand scale as associated with London icons such as The Ritz and The Savoy. Blakes Hotel proudly demonstrates this having established itself as the original boutique hotel, containing a modest 45 rooms. Each room is individually curated with its own style story, designed by Anouska Hempel who is famed for her theatrical aesthetic and desire to create spaces that are larger than life. One of our favourite suites in the hotel, aptly paired with the description 'Theatrical Decadence', is the Signature Suite. The bathroom within the room named 'Prague' is adorned with diamond-shaped mirror tiling, sweeping silk curtains and a freestanding solid marble bathtub with Czech & Speake fittings, lit with warm downlighting to make the space feel intimate, sensual and luxurious.
Stoke Park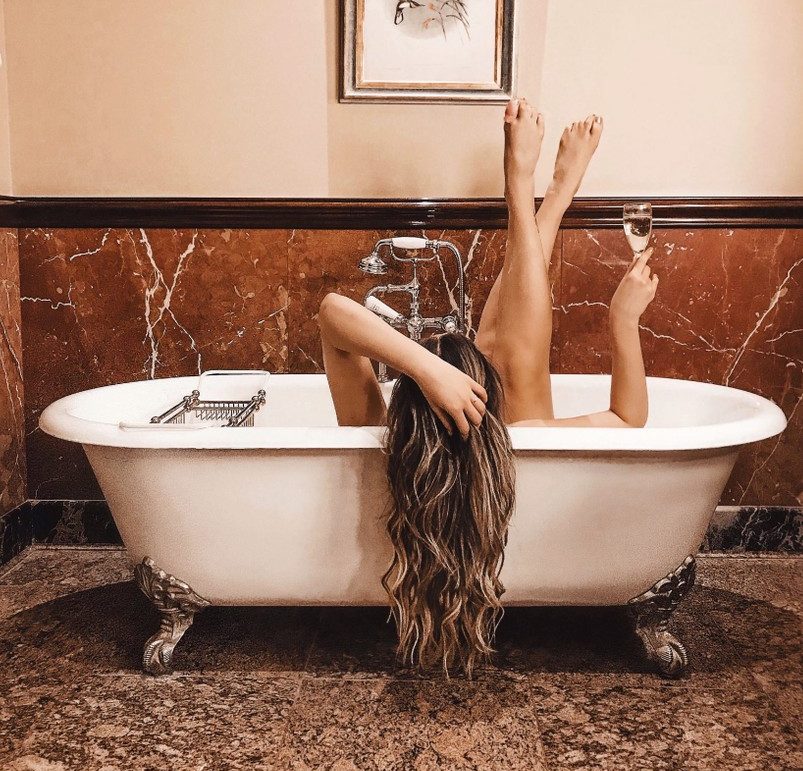 Sometimes it is worth choosing to stay away from bustling city life, to achieve a sense of escapism that is especially poignant for Valentine's Day, where all that matters is you and your partner. Stoke Park, located in the Buckinghamshire countryside, is grand estate with 900 years of history, containing a stunning white stone mansion and an expansive lawn for traditional sports such as golf, tennis, bowls and croquet. Rooms are plush with rich fabrics in regal colour palettes, but of course it is the bathroom suites that we admire most. Each bathroom contains a freestanding, clawfoot tub proudly fitted with Czech & Speake's Edwardian taps and accessories. The space is classically elegant.
The Zetter Townhouse, Marylebone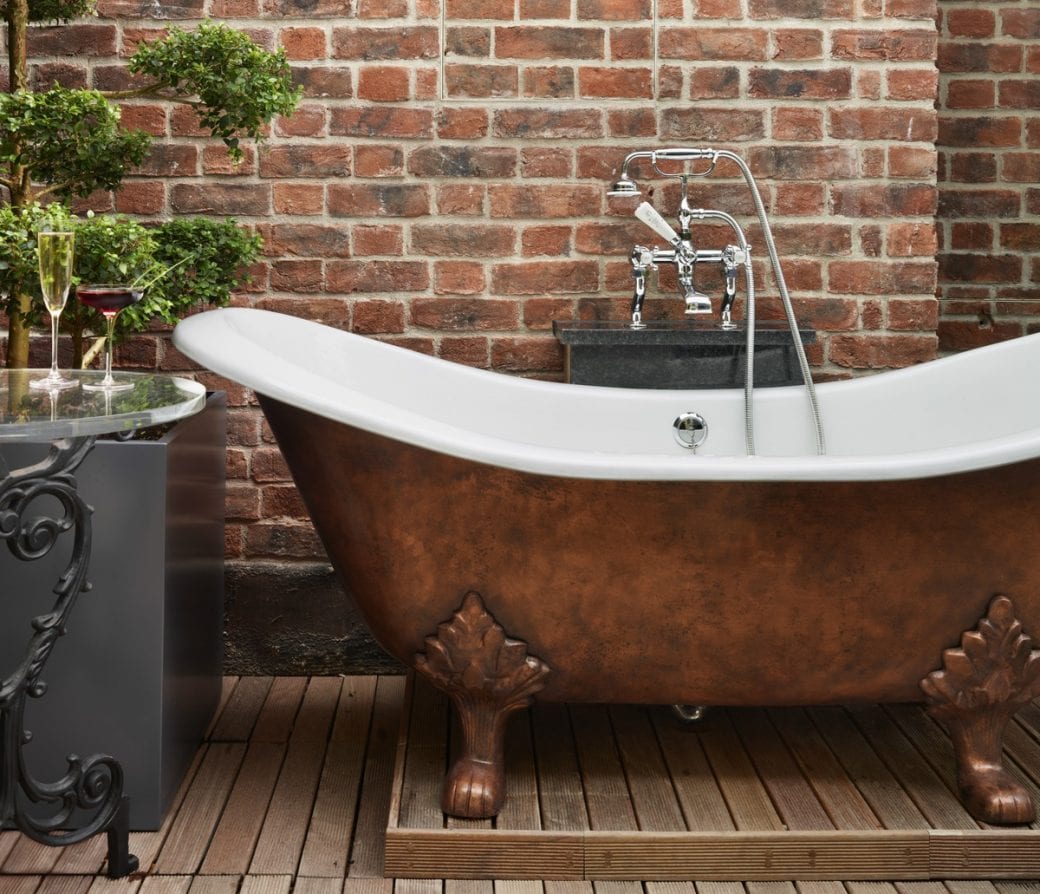 We highly recommend a visit to a hotel under the 'Zetter Group'. The Zetter Group own three quirky, independent hotels around London, two of which are housed inside Georgian townhouses. This unusual boutique hotel setting evokes feelings of staying in a grand and characterful private residence, with rooms busy with antique furniture, soft furnishings and feature fire places. For a truly romantic Valentine's weekend stay, luxurious penthouse, 'Lear's Loft', within The Zetter Group's Marylebone townhouse would be the one to choose. The suite was named after Edward Lear, author of The Owl & The Pussycat. The decor reflects the whimsey and romance of the love tale with a fresco ceiling imitating a heavenly sky and angelically under-lit glass encasing the bathtub. As well as the classical interior bathroom, a second tub has been fitted outside on the roof terrace, so guests can look up at the stars above while they soak, as written in the poem.
If you'd like to learn more about our brand,  follow us on our newly established Czech & Speake Interiors Instagram account.
Sources: thezettertownhouse.com (cover photo), blakeshotels.com (image 1), thesimone.co.uk (image 2), thezettertownhouse.com (image 3) 
---
Located in North America or would like to pay in Euros? Please visit our US site here and our EU site here.