Luxury Bathroom Design Features to Transform your Smaller Space
February 2022
Why should you settle for a small bathroom if you can transform this space to the bathroom of your dreams? It is never too late to expand your space into a haven of relaxation, beautifully decorated but never at the expense of functionality. For those who demand an affordable luxury, we have crafted a way to elegantly transform a small space into one you will be proud to own. Creative space-saving ideas, contemporary designs, modern fixtures, and accessories can transform small bathroom interiors dramatically and turn old, small, uninteresting rooms into beautiful, bright, and stylish spaces. 
1.
Let's Start with Storage
To a large degree, the workability of a bathroom will depend on adequate storage provision. 
First, it is a question of analysing the space to work the layout to your advantage. Secondly it is about implementing specially designed features to counteract awkward layouts. 
The shape and layout of your bathroom will determine what storage facilities are suitable for your space. Floating shelves have become increasingly popular in recent years and will help you to maximise the space you have. Available in different shapes, styles and sizes, there is an abundance of options on the market for every bathroom. 
'Opting for bespoke storage means you can maximise every inch of space,' says Will Lyne Lead designer and owner of Christopher Peters Kitchens and Interiors. The truth is, bespoke fittings are undeniably worth the expense, where sometimes it would be near impossible to find a ready-made unit to fit the space. 
The DCA collection, designed by Czech & Speake in conjunction with David Chipperfield is, 'aesthetically crisp and sharp and has a beautifully soft grip'. The collection explores craftsmanship that is delightfully decadent in style but always in perfect taste. Our contemporary wall mounted heated towel rail for example, will maximise space and can be fitted to the back of the door or wall panel.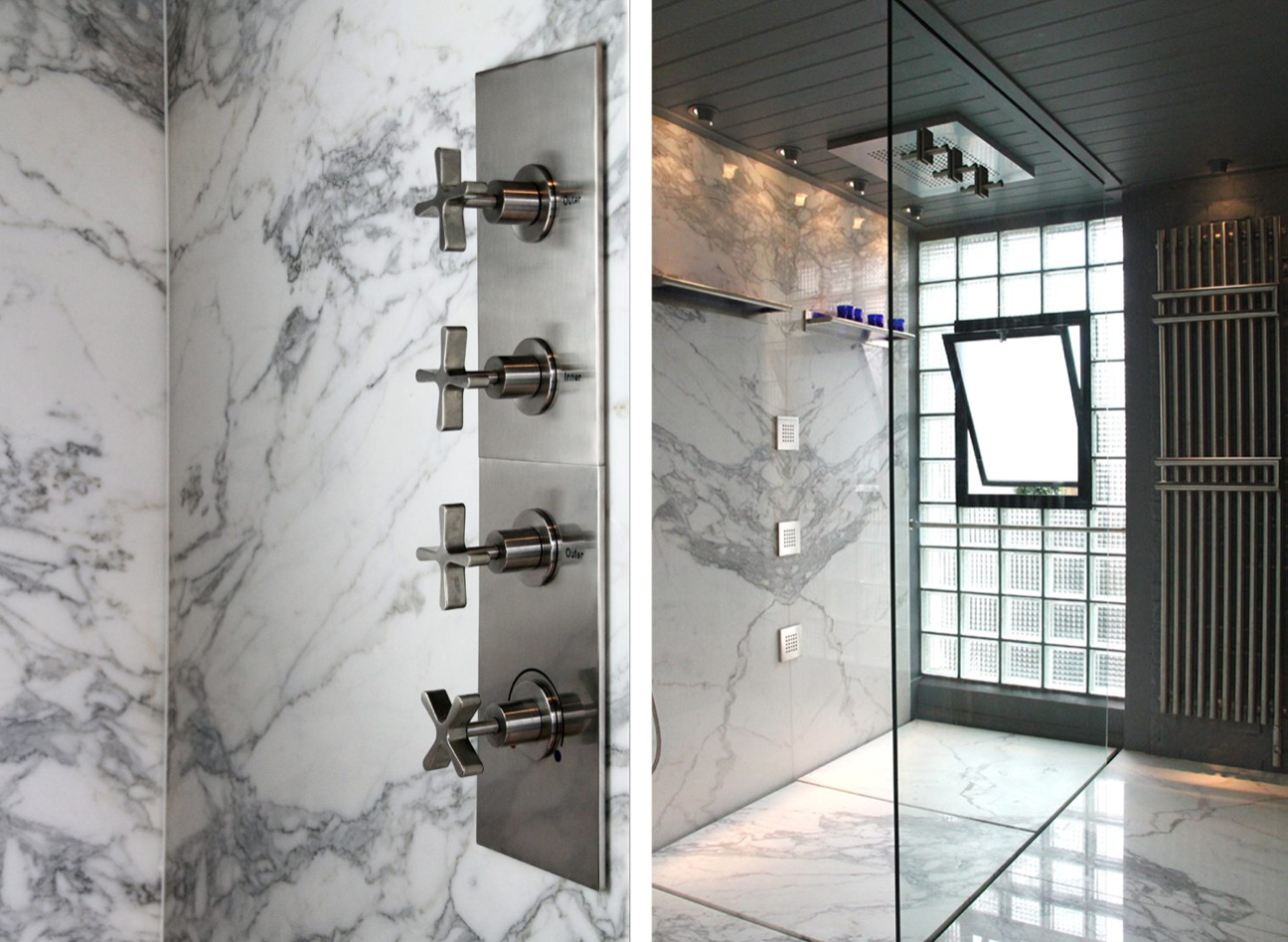 Image source: Elle Decor
2.
Keeping things Simplistic
Smaller spaces are more effective where colour is tonally similar. This does not mean that the choice for your dream bathroom has to be a white space but minimising the disparity in colour scheme will help keep the bathroom simple and co ordinated.
A sheet mirror placed opposite a window will allow the light in the bathroom to bounce around. Reflective surfaces will make the most of available light and a generous use of mirrors and tiling in the bathroom space will expand the space if it is limited. Simplicity of detailing is the key to expanding space, using harmony, symmetry to enhance rather than diminish the space.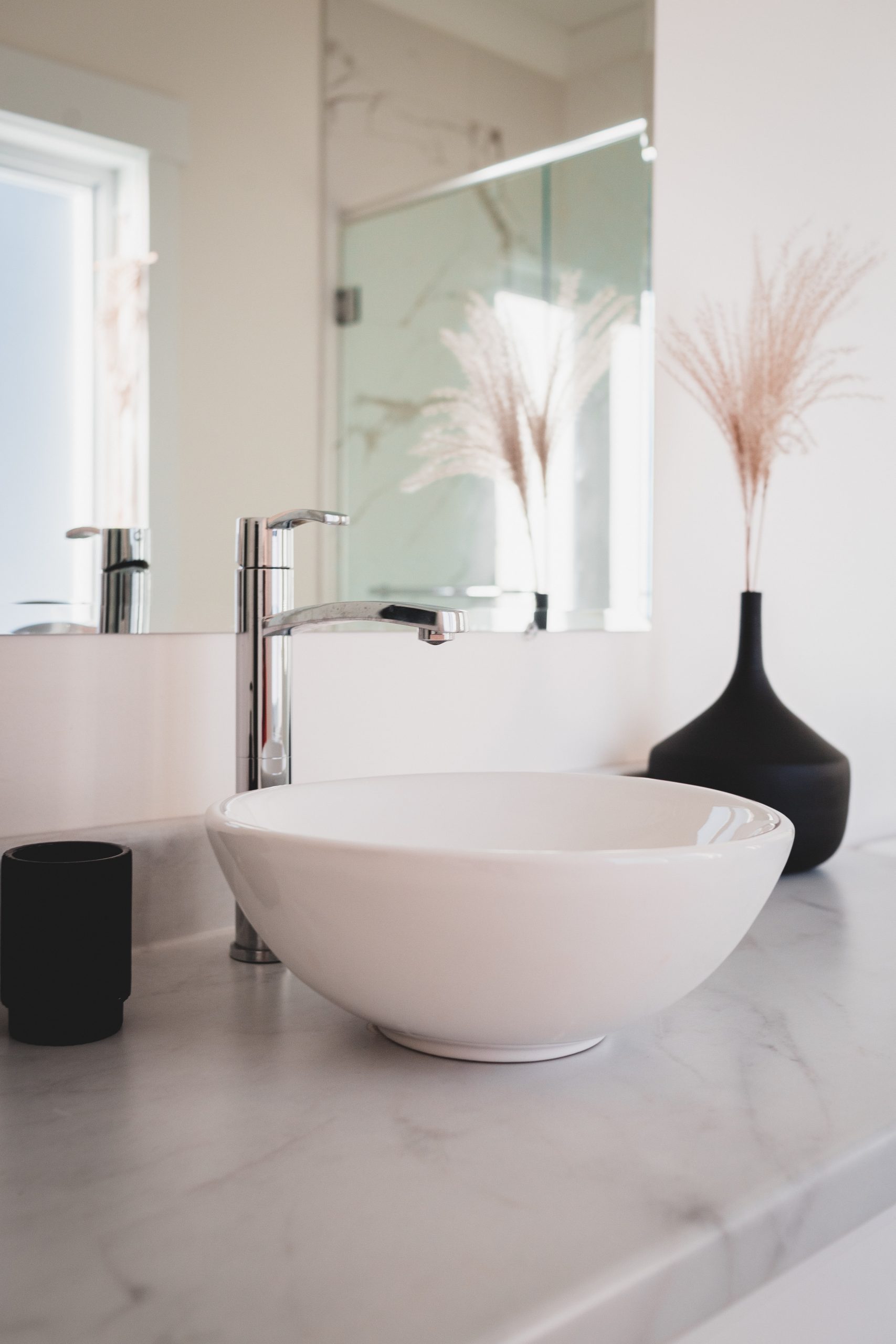 'While there remains something of a grey area between a wet room and a large walk-in shower, wet rooms are usually defined as fully waterproofed areas where the walls of the bathroom form the boundaries of the shower itself', says Terrence Conran. 
This savvy trend in bathroom design has added a new dimension to spatial experience in smaller spaces. A wet room is a practical option where limited fixtures and floor fittings will take up the precious space. Using fewer fixtures also prevents interruption to the space and offers a sleek look, entirely clad in mosaic, as an option. Thermostatic shower controls and underfloor heating will respect the space and ensure practical operation. Wet room ideas open up the opportunity for contemporary creative design, without the need to squeeze in a shower enclosure or raised shower tray. A wet room can be a real luxury at home, especially when the space you have to work with is limited.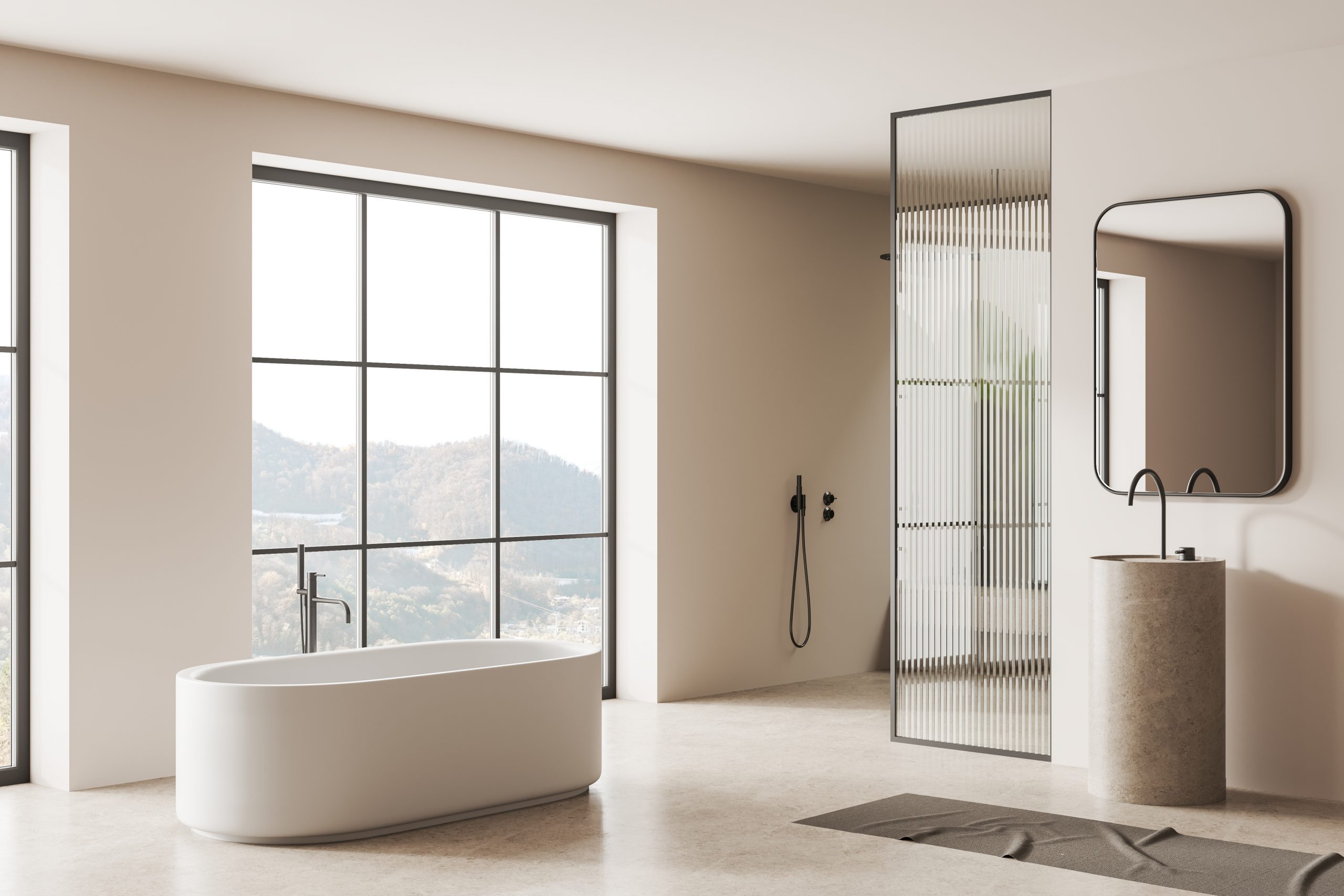 The decoration, is mostly a matter of material choice. The material should be of high water resistance and be as non-slip as possible. Waterproofed lighting set as spotlights will also give the feeling of extra space and height.
Clean lines and detailing are the most important factor when it comes to accommodating a smaller bathroom space into a luxury haven where you can create a beautiful design to reach your ideal.
If you would like to learn more about our niche brand and see our interior suggestions, follow us on our Czech & Speake Instagram account or www.czechandspeake.com.