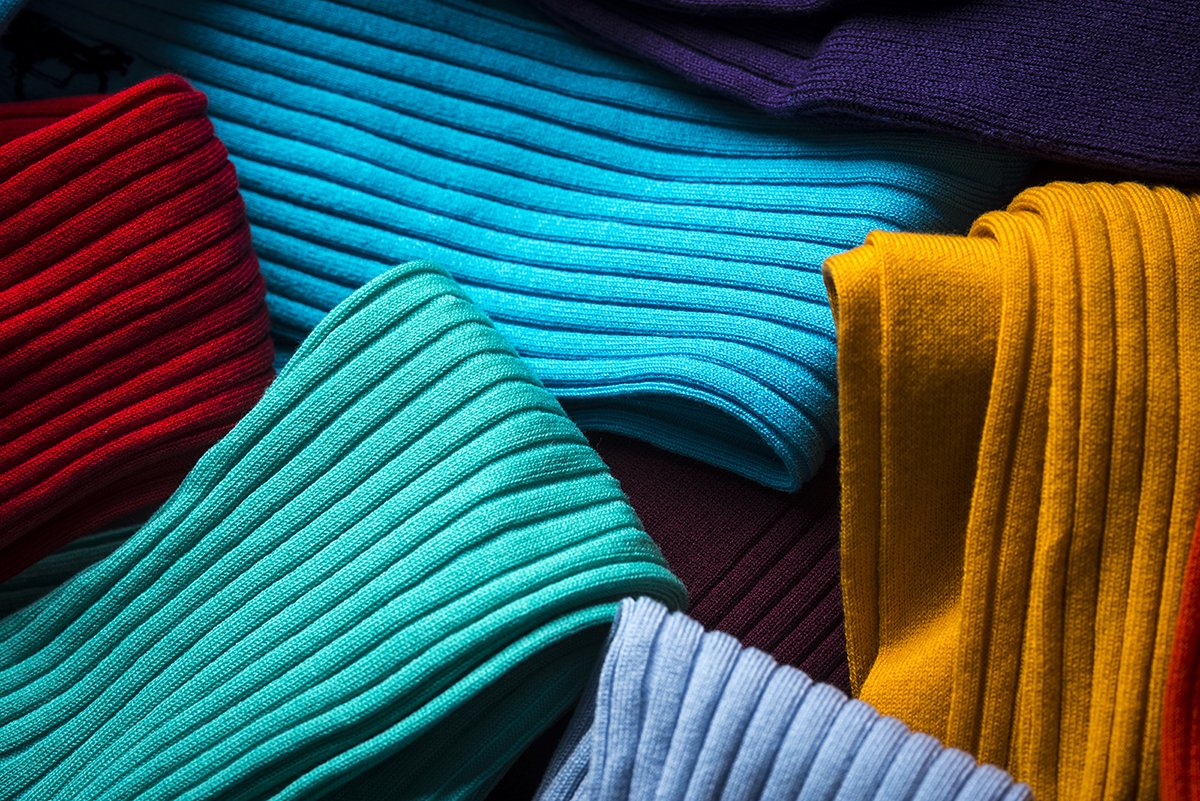 In 2013, two friends working in the city noticed that their male colleagues were using socks to showcase their personality, and make them feel confident in the morning. An idea (and a company) was born.
Six years on, and London Sock Company is proud to be one of the UK's leading brands for men's dress socks. The brand draws on its British heritage, with designs inspired by Savile Row tailors and some of London's most iconic places.
As part of a collaboration between Czech & Speake and The London Sock Company, the stylish brand have provided their wisdom of the ways in which you can transition your wardrobe from summer to autumn using their vibrant socks:
Socks for the changing seasons
As Britain collectively sighs with relief at the approach of autumn (so long 40 degrees in London… single-digit temperatures, we are ready for you), it might be time to refresh your wardrobe. Luckily for you – and us –  socks are a part of your outfit that can be worn throughout the year, but there are subtle seasonal differences that can help you transition your style from the warmer to cooler months. Here are three London Sock Company ways to autumn-proof your wardrobe.
Your future is bright
Autumn doesn't have to mean all darker hues. Adding a splash of colour into your outfit can brighten up your mood as the nights close in. Try some of our most popular styles, such as East India Saffron for a pop of yellow, or our Pink Friday for an eye-catching touch of blush.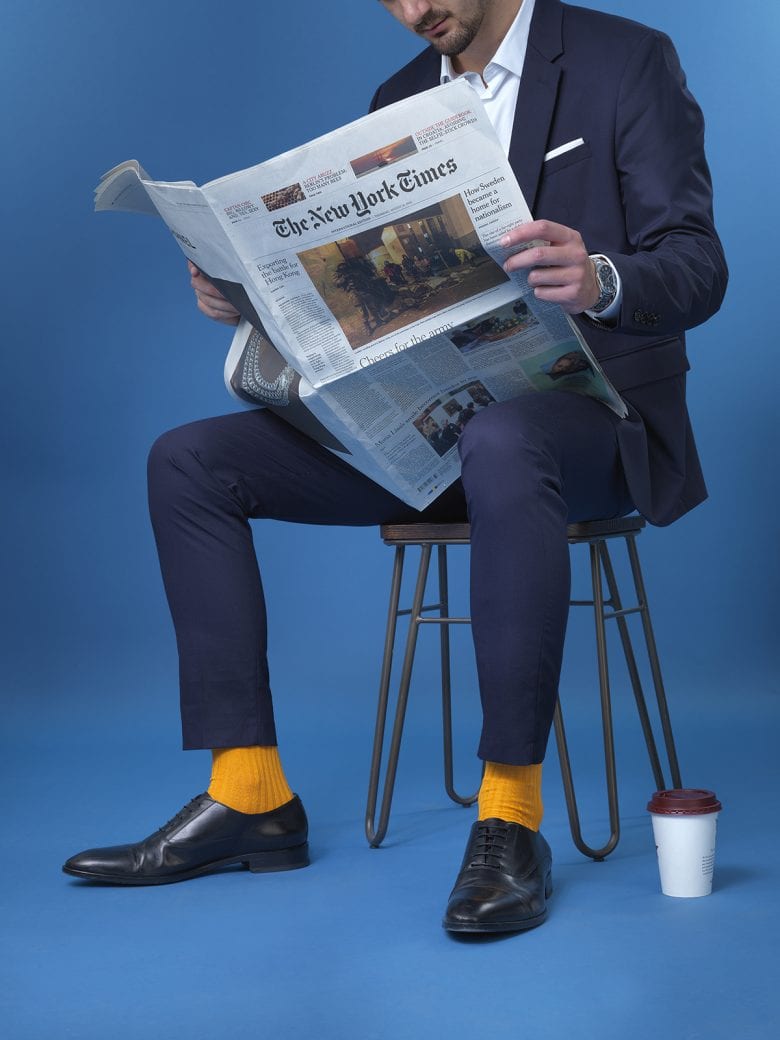 For East India Saffron, click here.
For Pink Friday, click here.
Do you want to treat yourself to a selection of our boldest colours? Our Brave New World, six-pack offers a different colour for each working day and an extra pair to rock on Saturday, if you so wish.
For Brave New World, click here.
A passion for pattern
Some patterns are timeless; they can come in many shapes, sizes and colours, but always remain a wardrobe staple. For us, these are stripes and spots, so we have curated our favourite selection of patterns for the discerning gentleman who wishes to step up his style game.
If your wardrobe mostly includes basics and block colours, introducing a pattern can elevate any outfit, for serious style points. Our Spot of Style collection is elegant yet understated and these designs are available in a range of colours, from Classic Black to Burgundy.
For Spot of Style collection, click here.
When it comes to stripes, you can't put a foot wrong with our Mayfair Merino Wool Red Stripe. This versatile combination of red and navy will add a statement to any outfit.
For Mayfair Merino Wool Red Stripe, click here.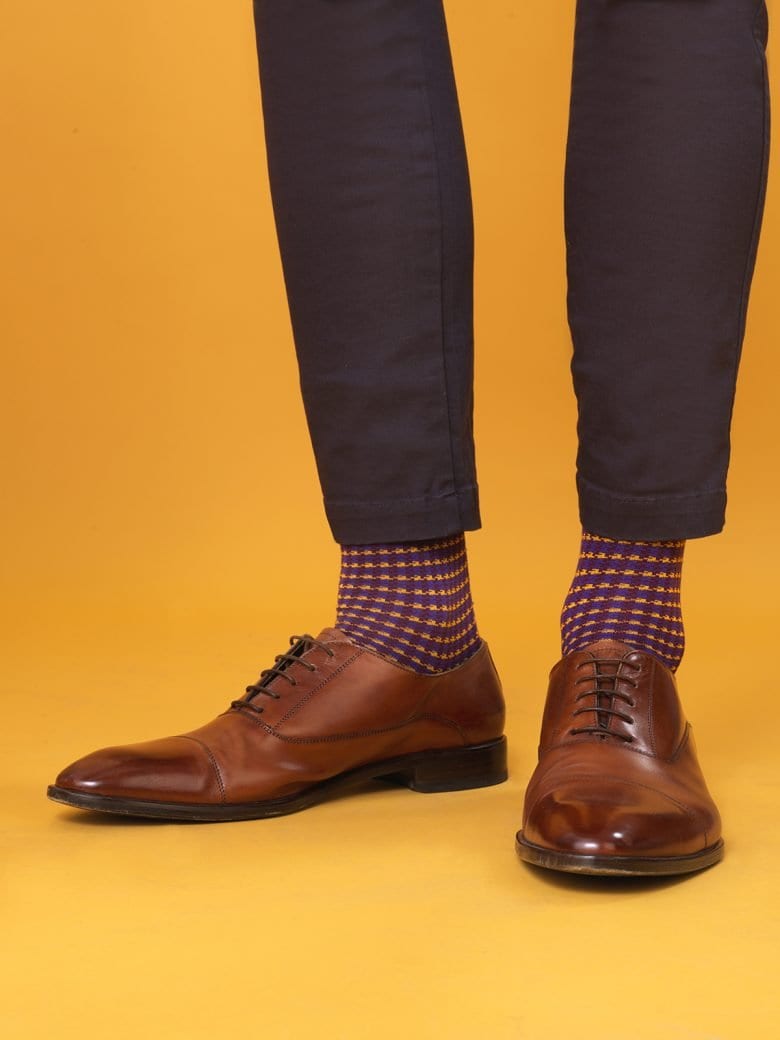 Keep in classic, and classy
Need we say more? Classic colours will always be a surefire option for any occasion. We have recently introduced our 100% Cotton range, which is finely knitted from pure Scottish Lisle Cotton, making them soft, durable and breathable. This selection of colours will be a sophisticated addition to your wardrobe, with an autumnal feel.
For 100% Cotton, six-pair box, click here. 
To enjoy all of London Sock Company's designs and read their expert style guides, visit www.LondonSockCompany.com
To participate in the London Sock Company X Czech & Speake competition, click here
You can also discover Czech & Speake's journal take over 'Men's Style Tips with Czech & Spake: Fragrance for the changing seasons' here