The bathroom is a valuable room in the home. It acts as an operative space to perform your daily morning ritual, or a private refuge to wind down and recharge. In order to achieve full relaxation, the setting plays a fundamental part – It can be the difference between a harsh fluorescent light and a warm-glow bulb, but it is the colour of the walls that ground the space and set the tone for the entire interior.
It is true that with the right styling a multitude of colour palettes can be worked with to produce a luxurious, sanctuary atmosphere, but natural, earth tone palettes have stood the test of time, remaining perhaps the most successful in achieving a total state of calm. This is proven by the likes of the Japanese and their concept of zen or the timeless, clean nordic aesthetics of Scandinavia.
See our three favourite earth tone projects that embody relaxation:
Itlas Pavimenti
Masters of wood, Italian flooring and furnishings brand Itlas Pavimenti, focus on producing sustainable product taken from, and reflective of the environment. In this interior the stunning, ancient architecture of the build has been appreciated along with its natural, time-worn deterioration, and become the inspiration for this project. Striking, contemporary features have been fitted within the grand space, using Itlas Pavimenti's signature material of wood alongside furnishings that colour-match the surrounding stone. The light backdrop induces a welcoming, airy atmosphere while highlighting the soft textural details of the worn brickwork.
Sophie Paterson Interiors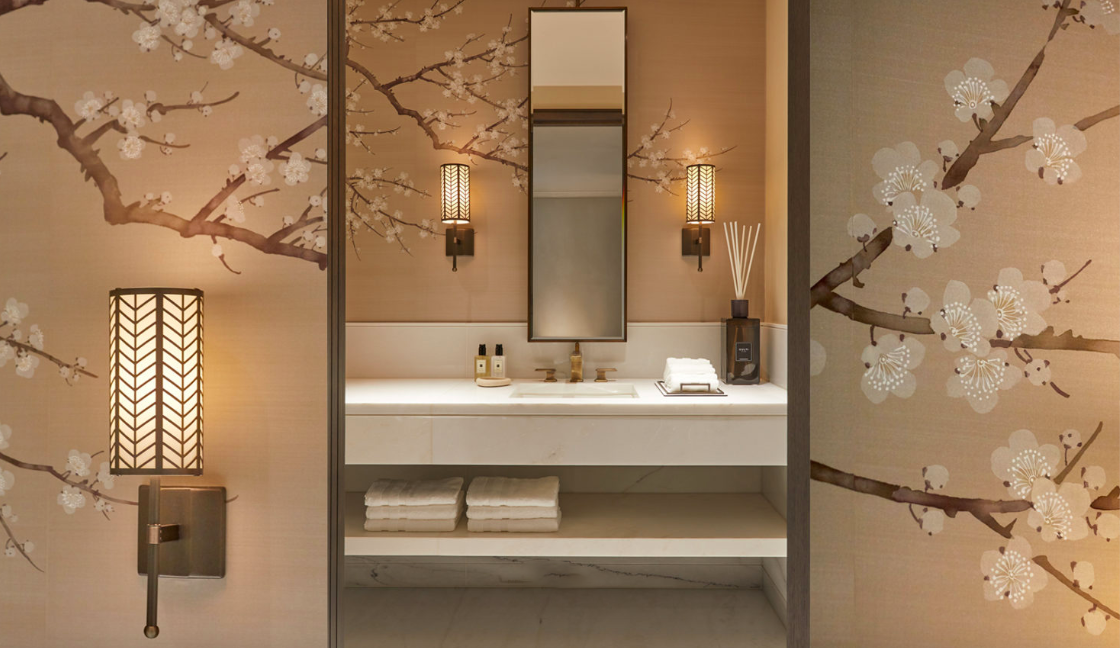 This London and Surrey based design studio creates luxury, residential interiors with the philosophy that the spaces they design must be comfortable and liveable, as well as being beautiful. Using the buildings Art Deco facade as its inspiration, a neutral colour palette sweeps across the interiors of this Marylebone apartment, but by no means does this make it minimal. As visible in the bathroom, a patterned wallpaper has been used to line the walls, yet it does not feel obtrusive through a considered selection of calming colour-ways and careful pairing with the furniture and fittings.
Pierre Yovanovitch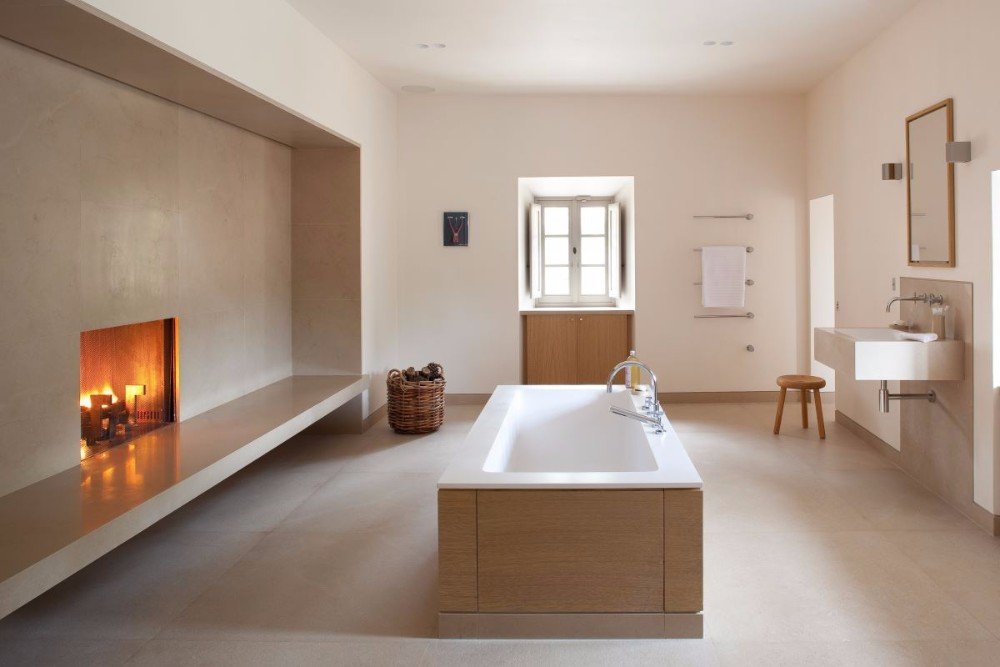 French interior designer Pierre Yovanovitch has developed a reputation for designing  spaces of great strength and sobriety, fitting his expansive architectural spaces with strict lines and balanced volumes. Despite the interior of this space being entirely angular, it is softened by Yovanovitch's use of smooth textured stone and wood in a natural, taupe palette, warmed by the glow of the feature fireplace.
If you'd like to learn more about our brand,  follow us on our newly established Czech & Speake Bathrooms Instagram account.
Sources: Living Etc., Brad S Knutson, Sophie Paterson Interiors, Boca Do Lobo
---
Located in North America or would like to pay in Euros? Please visit our US site here and our EU site here.