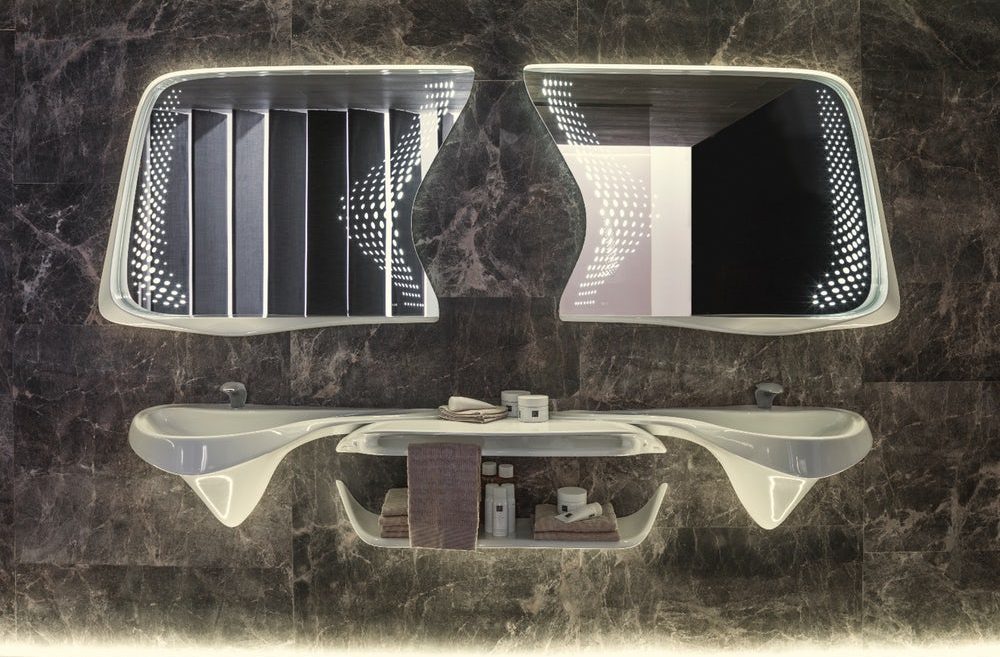 The contemporary bathroom is the pinnacle of luxury. Of course we are advocates for classical and iconic design styles that will always remain luxurious in their own right, but there is something quite spectacularly immersive about a space designed to reflect ultra-modern development. These state-of-the-art interiors are designed with the upmost intelligence providing streamline functionality, sensitivity to the senses, and the ability to amaze through visual innovation.
Finchatton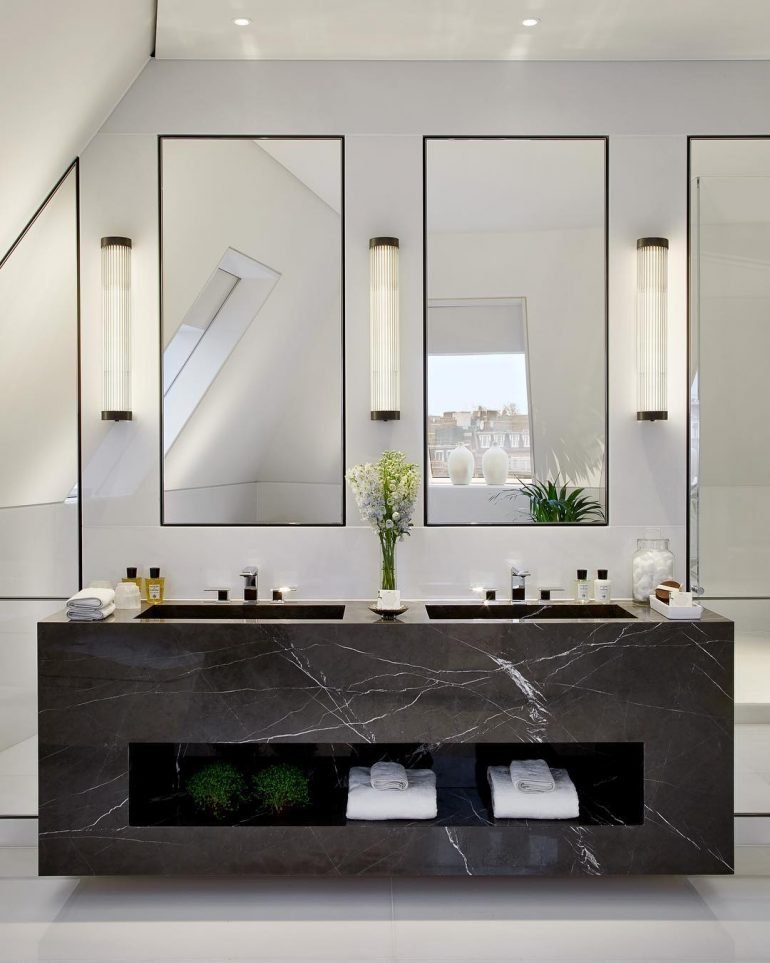 It is within Finchatton's Mantra to remain at the cutting edge. The Chelsea based design studio has been going for exactly a decade, but it could be easy to assume that they've been around much longer with grand projects that emit a great sense of dignity and interior wisdom. This master bath designed for a Knightsbridge penthouse apartment is every ounce luxurious. As dominant within contemporary interior design styles, minimalism is key here with a focus on functionality and use of high quality, natural materials, understanding that it is good design rather than ostentation that is the truest indulgence.
Zaha Hadid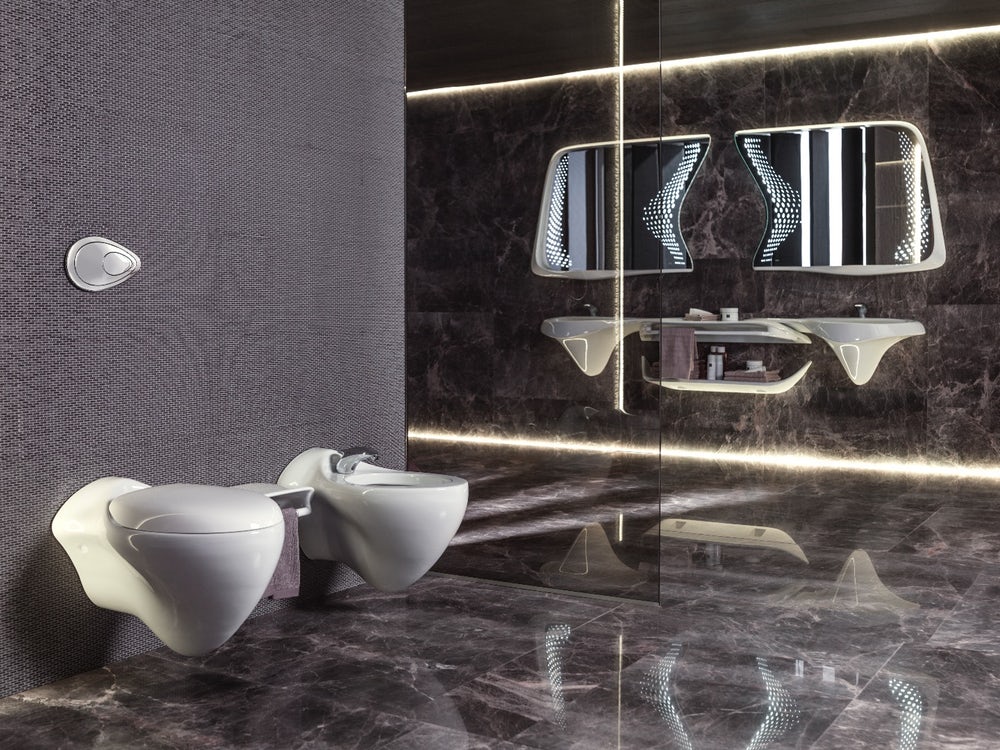 You've been living under a rock if you have not heard the name Zaha Hadid. Sadly no longer with us, the architect left her legacy with a rich portfolio of projects that defy architectural geometry, as well as being the first woman to receive the Royal Gold Medal from the Royal Institute of British Architects. Not long before her death in 2016, Hadid had been working on a large body of interior work, including a unique collection of bathroom fittings in her signature curves, intended to imitate water flow. This showroom featuring the collection pieces in their intended interior setting astound with avant-garde shapes, monochromatic contrasts and intelligent lighting.
Mayfair Residence featuring Czech & Speake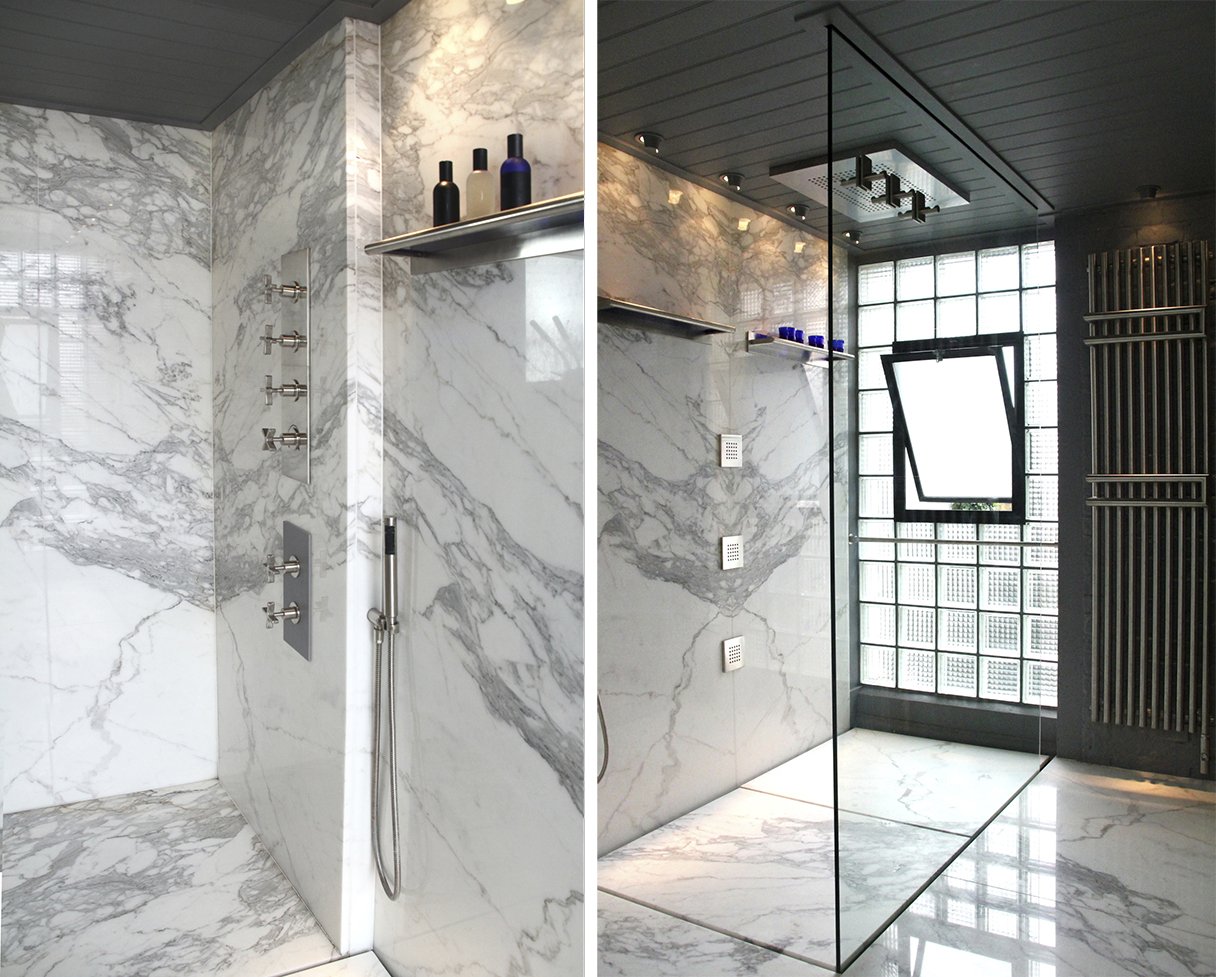 We must not forget our very own contemporary designed bathroom range in collaboration with David Chipperfield Architects. The prolific, London-born architectural practise is recognised for its elegant, modernist design style. Having established around a similar time to us, Chipperfield seemed like the perfect partner to develop an exclusive contemporary Czech & Speake collection. The images show the titled DCS/FSD range fitted within the shower-room of a Mayfair residence. The fittings in this range have been cleverly designed with definitive lines under a minimalist aesthetic yet carry a certain softness in the finish, so the choice to pair them with a sweeping interior of natural, light stone is a stroke of genius; for both elements are striking yet soothing in conversation.
If you'd like to view our DCA/FSD range as discussed in this article, click here. Alternatively, discover all three of our collections.
Image Sources – Zaha Hadid Architects 
---
Located in North America or would like to pay in Euros? Please visit our US site here and our EU site here.