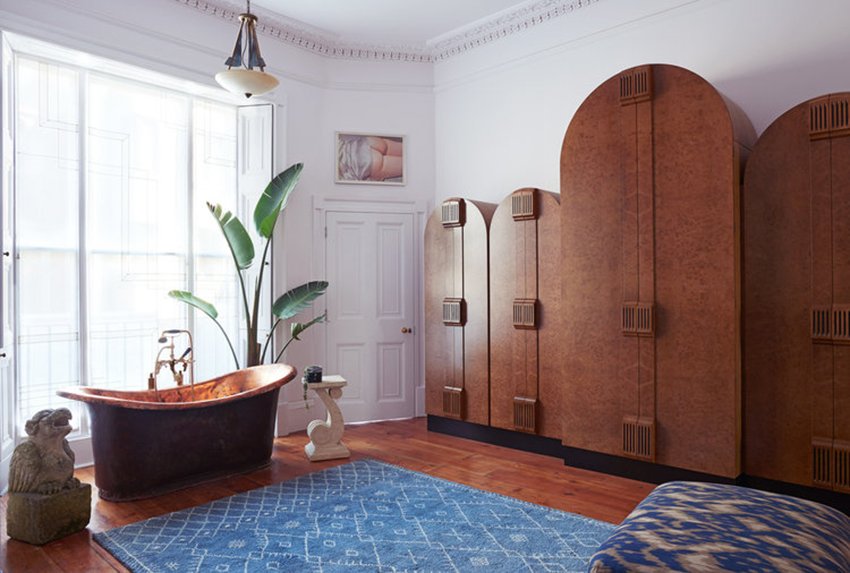 This month, House & Garden magazine released their distinguished list of the top 100 interior designers working in the United Kingdom. If you do not know of this list, it has been running for 20 years by the leading interior magazine, with the team extensively researching and carefully selecting the best in the industry. The list contains a number of mainstay greats, but with each new addition comes a handful of fresh faces who have been chosen for producing particularly spectacular work in the last year.
It is these exciting newcomers that we most anticipate, as we love to see the innovation and current direction the interior world is heading towards. These are our top three:
Kate Guinness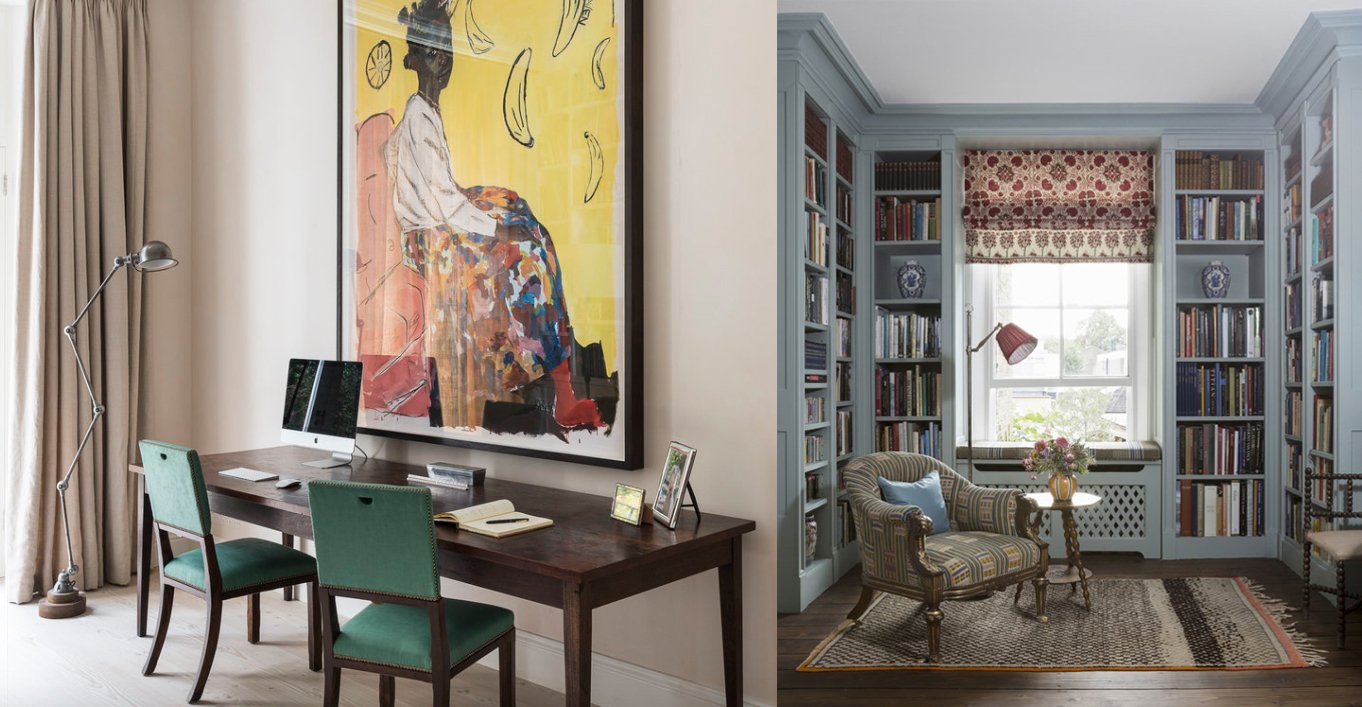 Kate Guinness is certainly new to the game, only establishing her interior business in 2016 having previously worked in design for performance. She told House & Garden:
'My first career was in set and costume design for theatre and opera. I loved it, but I came to realise that I wanted to create real spaces for real people, which would last and grow over the years'.
Her theatrical roots show through with spaces expressing a buoyant use of colour, pattern and cultural references, yet they never feel artificial with an astute understanding of the homes function. We particularly admire Guinness' ability to be incredibly eclectic with her style in a way that is sensibly harmonious, pairing beautiful antique pieces that eek character and life with modern fittings, stylised paintings and playful glassware.
Kitesgrove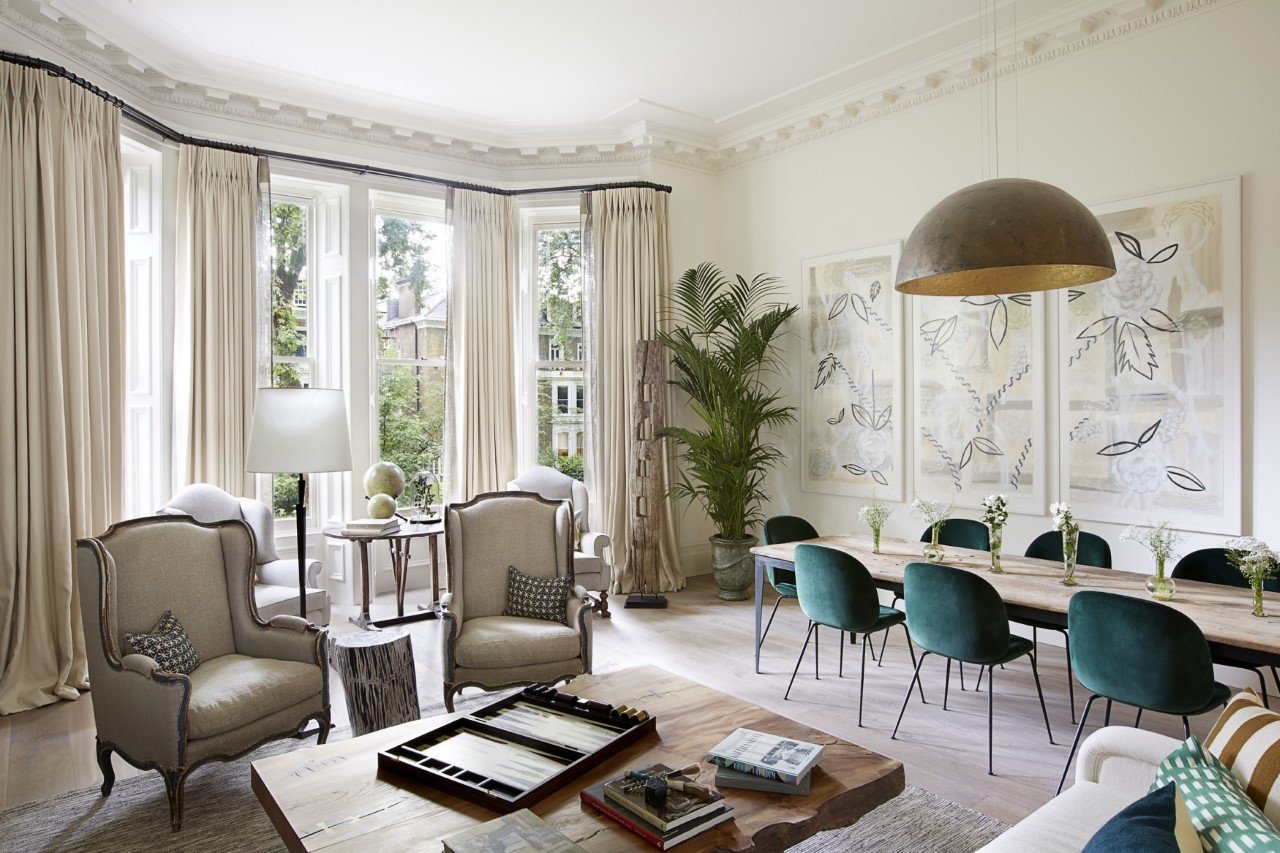 The London based Kitesgrove is a more established interior design house but had never previously made the list. The studio is known for their focus on using artisanal craftsmanship and combining luxurious materials, with the company promise to provide comfort, quality and authenticity. Being Chelsea based, Kitesgrove have the good fortune of being tasked with grand townhouses and apartments as their canvas, which they dress in soft toned colour palettes to honour the classical architecture and spatial volume. Often, a token colour-rich, design-led furniture piece is added to cut against the neutral backdrop and breath life into the space.
Rachel Chudley
Rachel Chudley is a brand new name to us at Czech & Speake, but when her exuberant interiors made the list this year, our eyes were fixed and our hearts were stolen. The young designer is highly motivated by the arts as she told House & Garden:
' My style is playful with a focus on art. I think that interiors should reflect their inhabitants' quirks and passions'.
With a team that consists of artists as well as designers, Chudley is able to produce spaces of refined comfort and creative expression, and if you take a lot at her portfolio you will be exhilarated by the drama and originality that each space projects.
If you'd like to learn more about our brand,  follow us on our newly established Czech & Speake Interiors Instagram account.
Sources: Kate Guinness Design, Kitesgrove, Rachel Chudley
---
Located in North America or would like to pay in Euros? Please visit our US site here and our EU site here.