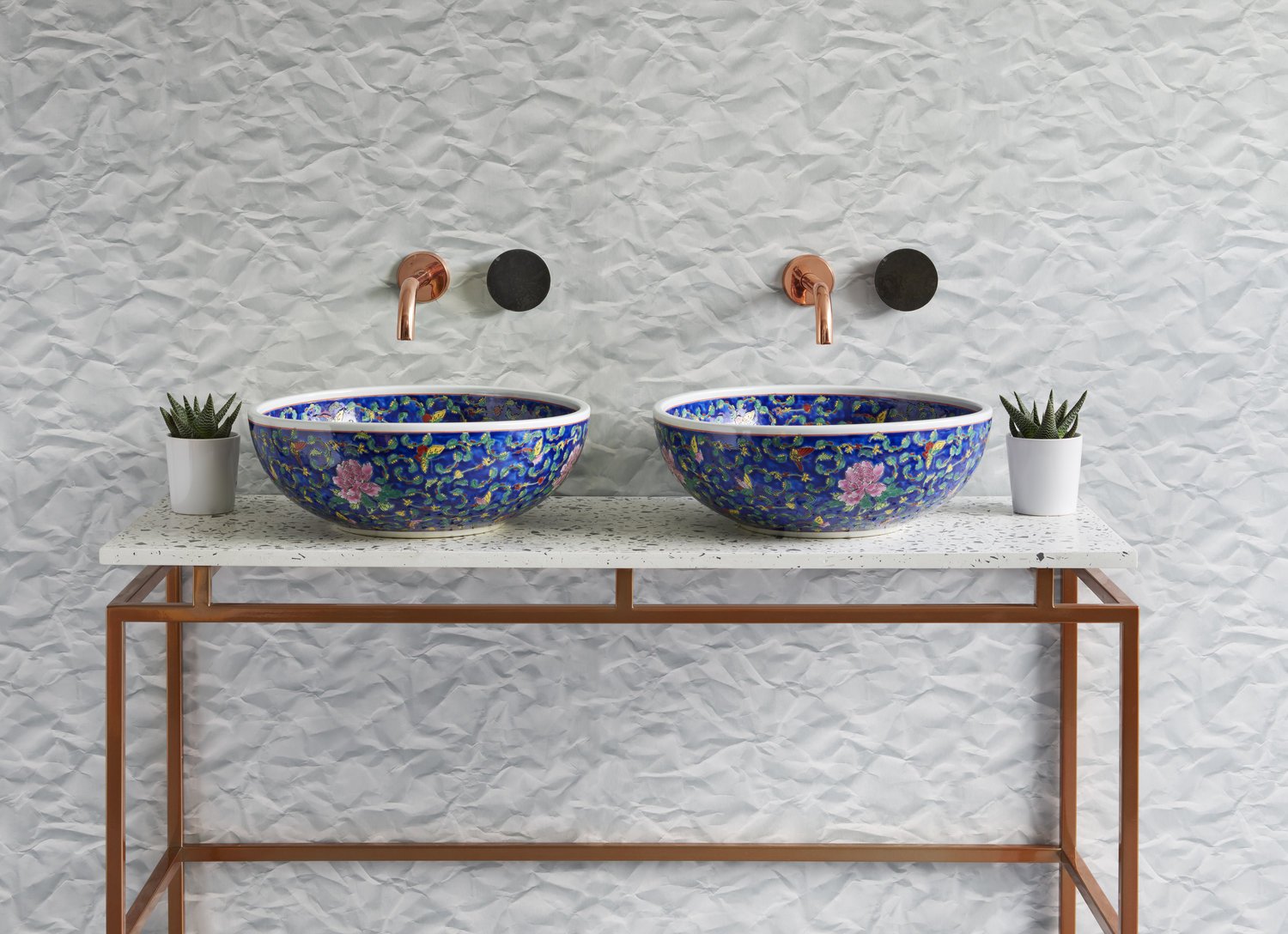 In the contemporary world we live in, we are so spoilt for choice with the vast amount of stunning and unique interior design styles available in the global market. When designing a new bathroom, it is commonplace for most attention to be channelled into the selection of the bathtub, the archetypal focal feature of the space. We believe however, that every design element should be considered in unity, and in this article we're advocating the often overlooked basin.
Here are five bold basin designs that hold their own:
London Basin Co.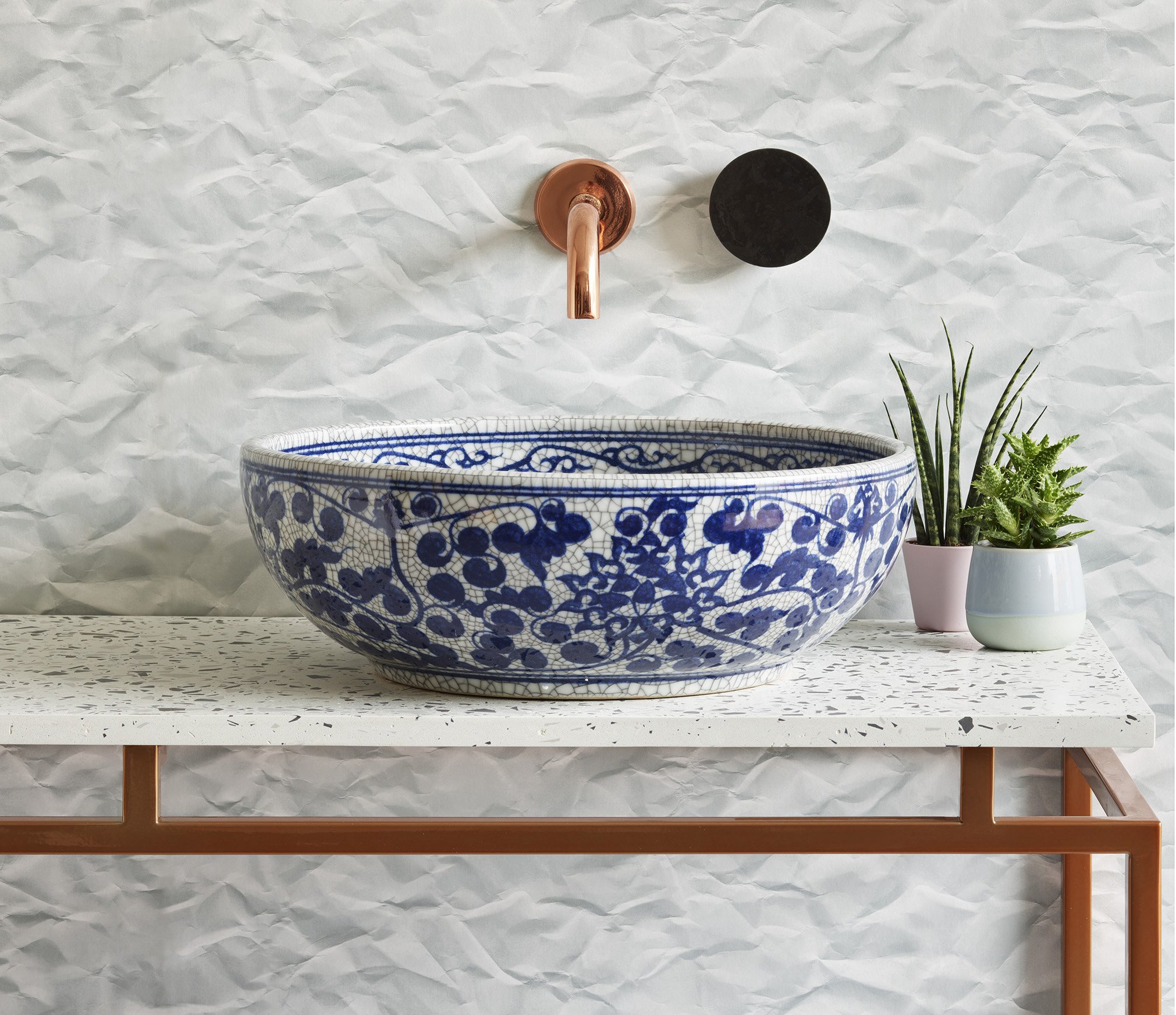 We're completely taken by London Basin Co. not only for their beautiful basins, but also for the Mother-Daughter partnership that founded the company. With Czech & Speake being family run, we earnestly support this authentic business style. In their manifesto they state: "We want to create basins that transform bland bathrooms into stunning spaces." and they do just that with hand finished porcelain, adorned with patterns that mimic ceramic design predominately from eastern and oriental cultures. Our favourite in their range is named 'Coralie' which resembles traditional Chinese blue-and-white porcelain; refreshed when paired with contemporary tap and plug features. Cobalt blue holds huge significance in the history of Chinese ceramics, a precious pigment used on products reserved for special occasions. This sense of luxury still resonates and translates well into a contemporary environment.
Click here to view basin.
Kast Concrete Basins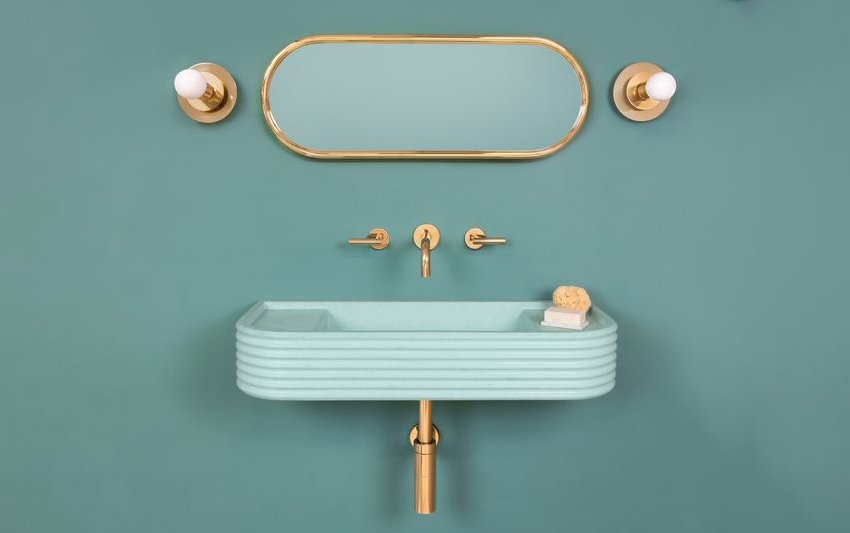 The unlikely material of concrete has become a prominent and highly regarded choice in modernist design. Often seen in the architecture of spaces designed for the arts, the material holds the ability to be cast into dramatic, clean shapes and sculptural forms, while still possessing the softening, organic properties of natural stone. We love how Kast have embraced the material and explored its versatility through producing a broad range of distinctive, cast shapes, as well as unique finishes and colour tints achieved through specialist blends. From the range, we are particularly drawn to the 'Iva' basin for its pleasing grooved texture and elegant duck egg tone which so beautifully compliments the rose gold fittings.
Click here to view basin.
Kohler

American manufacturing company, Kohler, may not be so niche and strictly bathroom focused, but with so much to offer it is very possible to find gems amongst their product ranges. We love their 'Antilia' wading pool glass vessel basin. The basin is simple in form, but holds huge strength due to the unconventional material of cast glass which has been lightly textured to give the illusion of gently rippling water. The effect is glorious both visually and tactically, so much so that it provokes an unruly desire to touch and feel.
Click here to view basin.
Antoniolupi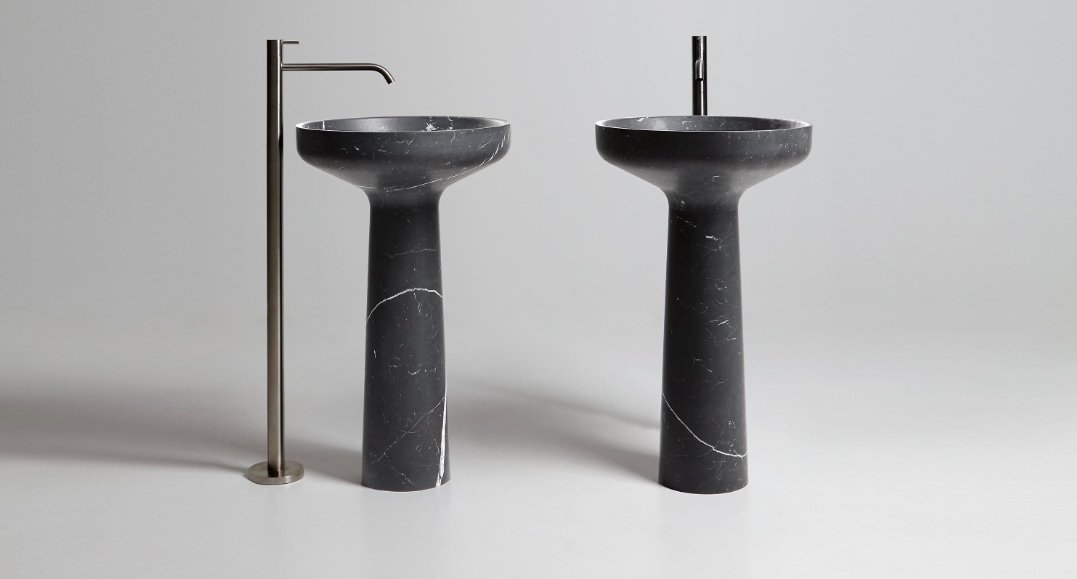 Italian brand Antoniolupi very much holds the same values as us, with its creator's original concept to look at the bathroom in its entirety. Because of this ethos, their range is expansive, with focus not only on sanitaryware, but also cohesive accessories, from mirrors to lighting and even wall decor. With high attention to detail on each bathroom element, the brand has come out with some spectacular individual pieces. Their free-standing basin named Ago185, is an example of when art meets design; the elegant marble, available in white Carrara or black Marquinia, is deceptively seamless where the basin meets the base – a purposeful sculpture.
Click here to view basin.
Czech & Speake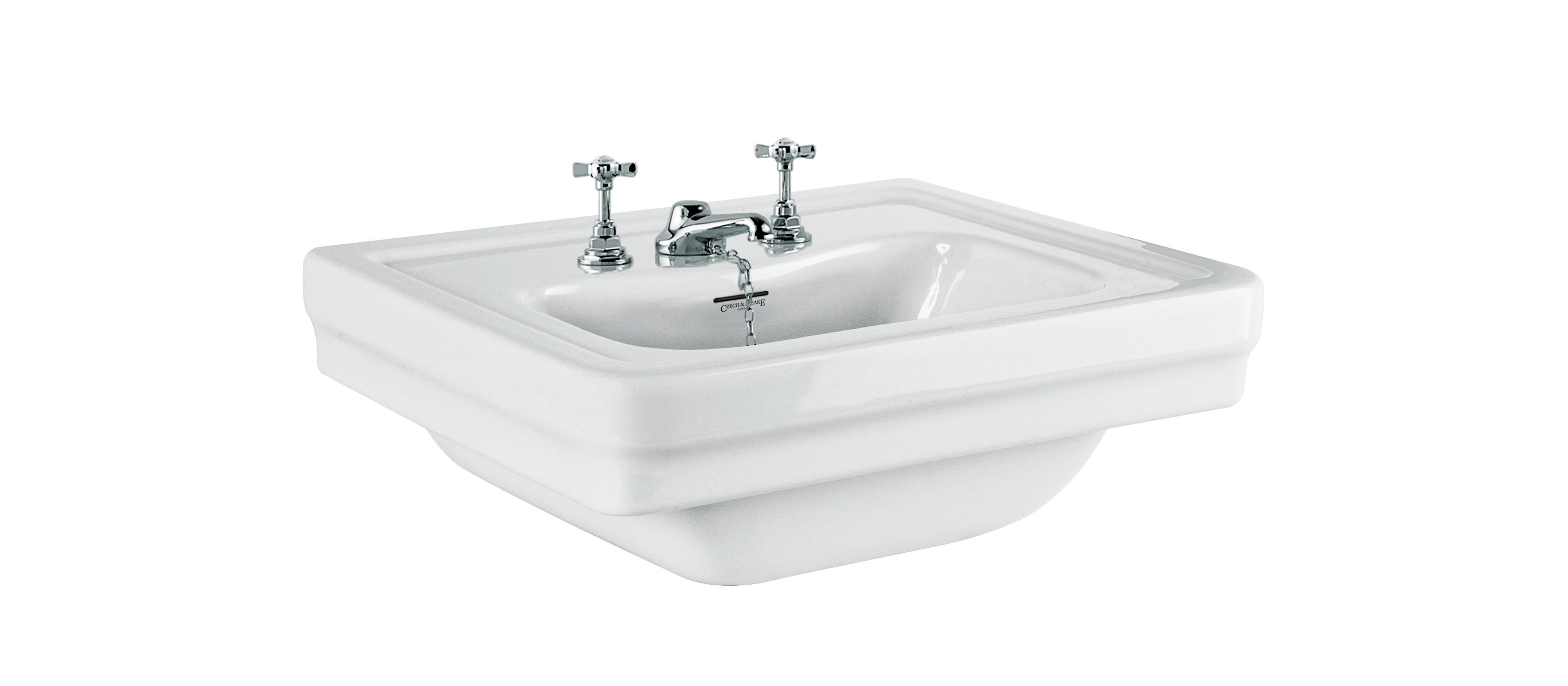 And finally how could we not include one of our own basins? We've explored some great innovations in modern bathroom design which make use of exciting new materials, daring colours and flawless manufacture, but alongside all of this – our Fs Hand Washbasin stands strong. The Fs collection in which the basin is included, was designed inspired by Ferrovie dello Stato, Itlay's beautifully designed state railway, with each piece containing gentle curves and bevelled edges. The basin is produced in fine vitreous china with a durable finish in alpine white. The classic approach to design remains prominent through its elegance, timelessness and functionality. After all white is the easiest to keep clean!
Click here to view basin.
If you'd like to view our Fs Hand Washbasin as discussed in this article, click here. Aternatively you might be interested in exploring the entire Fs collection.
---
Located in North America or would like to pay in Euros? Please visit our US site here and our EU site here.