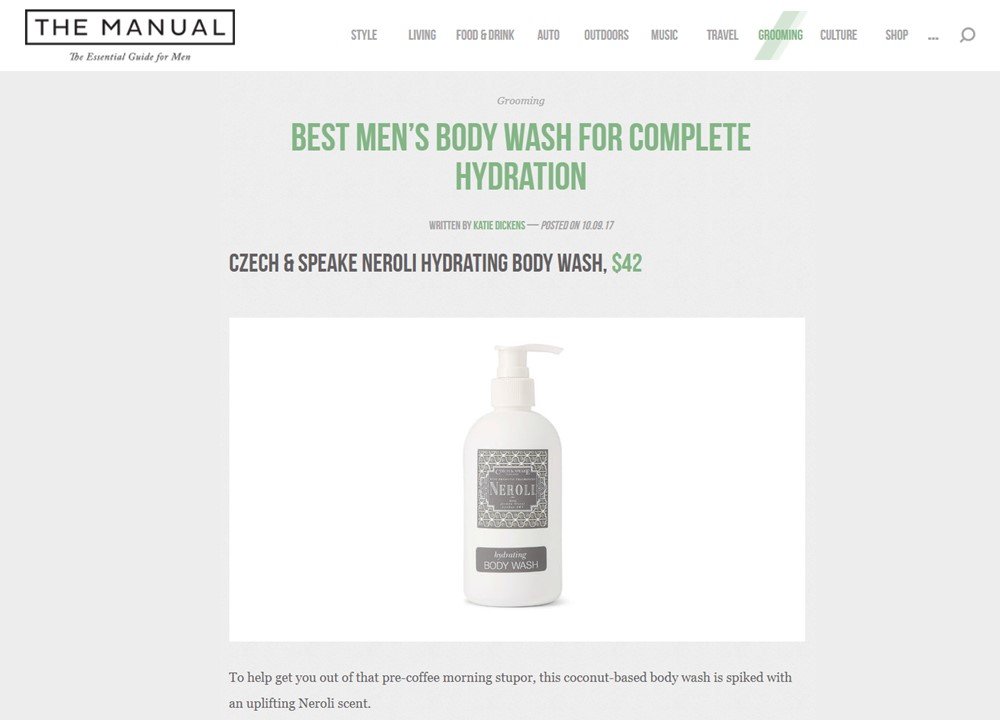 The Manual makes the round-up of the best men body wash that offer you complete hydration, and the Neroli by Czech & Speake is top of the list.
"You know that feeling when you step out of the shower and immediately realize there's an itch you need to scratch? It happens when your body cleanser washes away all your skin's moisture down the drain with with the dirt and grime. (Hint: Loads of lather can signal the inclusion of sulfates in your soap, which saps skin further.)

As the air gets drier, it's even more vital that you stick to a shower regimen packed with conditioning ingredients, including your shower gel or bar soap.  While you may still need to slather on lotion, our top picks for moisturizing men's body wash are certainly a good start."
Abut the body wash itself, Katie Dickens talks about the beautiful uplifting Neroli scent of the body wash that helps one get ready in the morning, awakening their senses.
"To help get you out of that pre-coffee morning stupor, this coconut-based body wash is spiked with an uplifting Neroli scent."
Read the round up here.