No.88 Eau de Parfum Spray 200ml
£280.00
In stock
Complimentary UK Delivery Over £90
BIGGER AND BOLDER: our signature and unique No.88 is now in a stronger and bolder Eau de Parfum presented in a limited edition 200ml bottle. The perfect gift for those who love this iconic fragrance
UNIQUE. CLASSIC. SOPHISTICATED: No.88 announces itself with a woody top note of reviving bergamot, the richness and warmth of geranium, rose otto and exotic frangipani, combined with dry base notes of vetiver and sandalwood
BEAUTIFULLY PRESENTED: a satin finish, black opal glass bottle with a spray top, embellished in a uniquely designed, bold black box
COMPLEX FORMULATION: of the highest and purest quality aromatic essential oils, with deep and lasting undertones
---
Would you like to test the fragrance? Order sample
---
HEADLINE NOTES:

---
Description
Complimentary UK Delivery Over £90
BIGGER AND BOLDER: our signature and unique No.88 is now in a stronger and bolder Eau de Parfum presented in a limited edition 200ml bottle. The perfect gift for those who love this iconic fragrance
UNIQUE. CLASSIC. SOPHISTICATED: No.88 announces itself with a woody top note of reviving bergamot, the richness and warmth of geranium, rose otto and exotic frangipani, combined with dry base notes of vetiver and sandalwood
BEAUTIFULLY PRESENTED: a satin finish, black opal glass bottle with a spray top, embellished in a uniquely designed, bold black box
COMPLEX FORMULATION: of the highest and purest quality aromatic essential oils, with deep and lasting undertones
---
Would you like to test the fragrance? Order sample
---
HEADLINE NOTES:

---
Additional Information
Fragrance Notes:
Top notes: Bergamot
Middle notes: Geranium, Rose Otto, Cassie, Frangipani
Base notes: Vetiver, Sandalwood
Olfactive family: Woody, Mossy
Full Ingredients:
Alcohol denat. (SD Alcohol 40-B), Parfum (Fragrance), Citronellol, Geraniol, Limonene, Linalool, Hydroxycitronellal, Eugenol, Evernia Prunastri Extract, Benzyl benzoate, Benzyl salicylate, Citral, Farnesol, BHT, Isoeugenol and Benzyl alcohol.
Buyers Questions
What is Eau de Parfum?
Fragrance comes under a number of categories, labeled to determine the concentration of scented ingredient they contain. Eau de Parfum contains an average of 15 – 20%; it is one of the strongest options available just below pure Parfum, but it is much more accessible to buy. It has significant strength in scent and staying power. A single application of an EdP formula has the ability to last an entire working day, so even though it comes with a higher price tag, it is often considered to be the best value for money.
Can it be worn by men and women?
Of course. Traditionally, perfume was not gender specific. The separation of fragrance for men and women was a marketing ploy crafted in America in the 1960's, to encourage more men to buy into the idea of wearing fragrance, as societal attitudes at the time considered the wearing of perfume to be a feminine trait. In reality the notes in perfume should come down to personal taste, with no legitimate reason for this to be defined by gender, especially in the modern context where equality is key.
How do I make my fragrance last?
1. Store away from sunlight and keep it in the box. The sun's rays can breakdown the essential oils and weaken the fragrance.
2. Apply at pulse points to clean, moistened skin for a better chance of the fragrance absorbing and lasting.
3. Avoid rubbing your wrists together as this will evaporate the top notes, preventing the fragrance to mature.
Which perfume lasts the longest?
Each fragrance varies from person to person depending on your skin type, however an Eau de Parfum (EdP) will last longer than a Cologne.
Where should you apply perfume?
We recommend you apply a spritz behind each ear and one to the wrist, with a gentle dab across to the other. Avoid rubbing as it can kill the top notes and alter the scent by mixing too heavily with the skin's natural oils.
What is the fifference between parfum, EdP, EdC and aftershave?
Parfum is the strongest concentration of fragrance available. The formula generally contains 20 – 30% of scented perfume ingredient in combination with alcohol and/or water.
Eau de Parfum contains a mildly lower percentage of fragrance, averaging at 15 – 20%. Despite this, it still has significant strength in scent and staying power. A single application has the ability to last an entire working day.
Eau de Cologne contains a high grade of fragrance but at a lower percentage of up to 8%, making it a good option for everyday use.
Aftershave contains the lowest concentration of aromatic essence at around 1 – 3%, with a proportionally higher percentage of alcohol. This is because it serves a different function; aftershave is designed for use after shaving, to disinfect cuts and nicks with the alcohol content, leaving skin disinfected, refreshed and lightly fragranced.
Click here to learn more.
Complimentary With Your Order
Complimentary Samples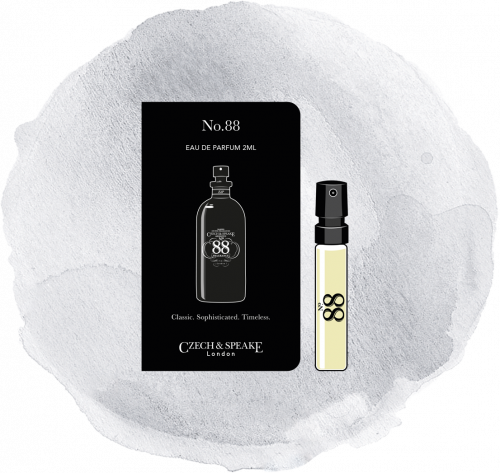 Discover a new signature scent with our complimentary sample service, available with every order over £90 (excluding sample-only purchases). Learn more about your online benefits. Sign up to our newsletter to hear about our exclusive promotions.
Complimentary Delivery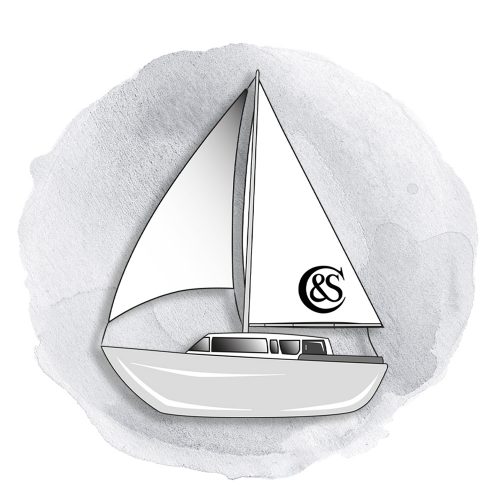 Enjoy complimentary standard shipping on all orders over £90. Learn more about our shipping options.
Exclusive Gift Wrapping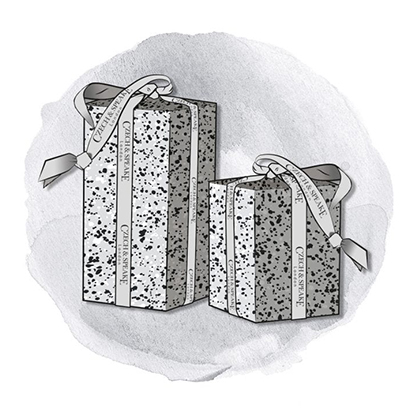 Czech & Speake's gift wrapping is simply exquisite. Make your perfect gift even more special with our complimentary gift wrapping & messaging service, available upon checkout.
Shipping & Returns
UK
Free on orders over £90
Standard shipping – £5 (3-7 working days)
Express shipping – £10 (1-3 working days). Our next-day express delivery service applies to any order placed before 12pm BST and is available during working days only. Any order placed after 12pm BST will be delivered within two working days.
Rest of World
From £50 (10-15 working days) All relevant delivery costs for your order and to your destination will be displayed at checkout.
** Please note, we cannot ship to P.O. Boxes**
---
Returns
We are confident you will adore our products as much as we do, however, if for any reason you would like to return or exchange any of your order, please contact us. Learn more about returns.
| | |
| --- | --- |
| Weight | 0.4 kg |
| Dimensions | 16.4 × 8.7 × 6.5 cm |