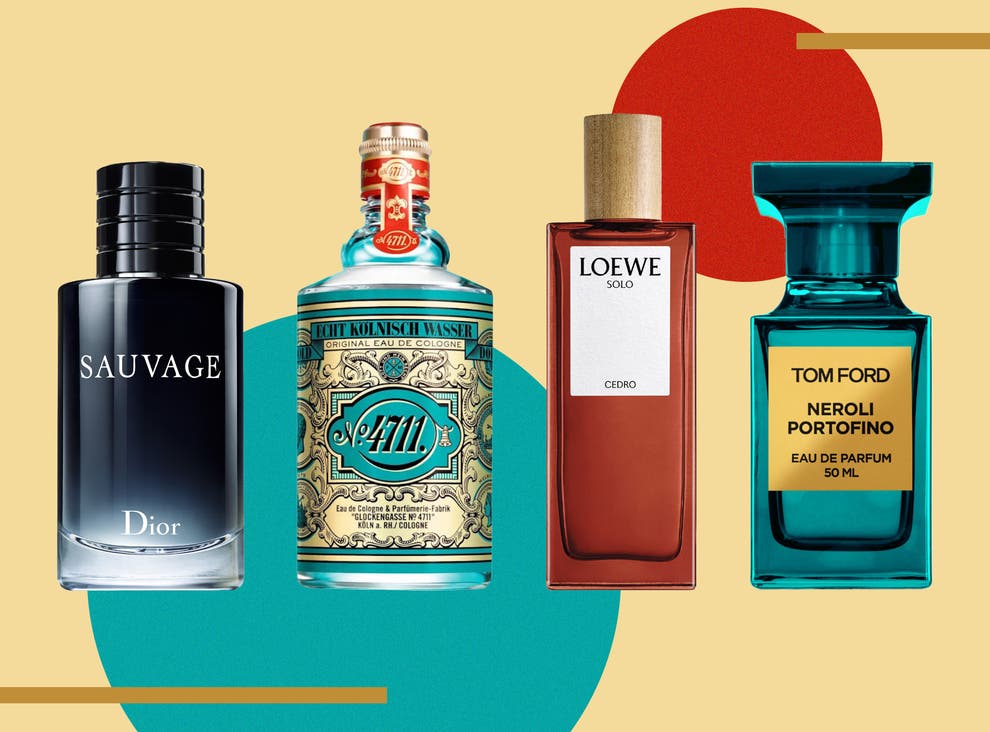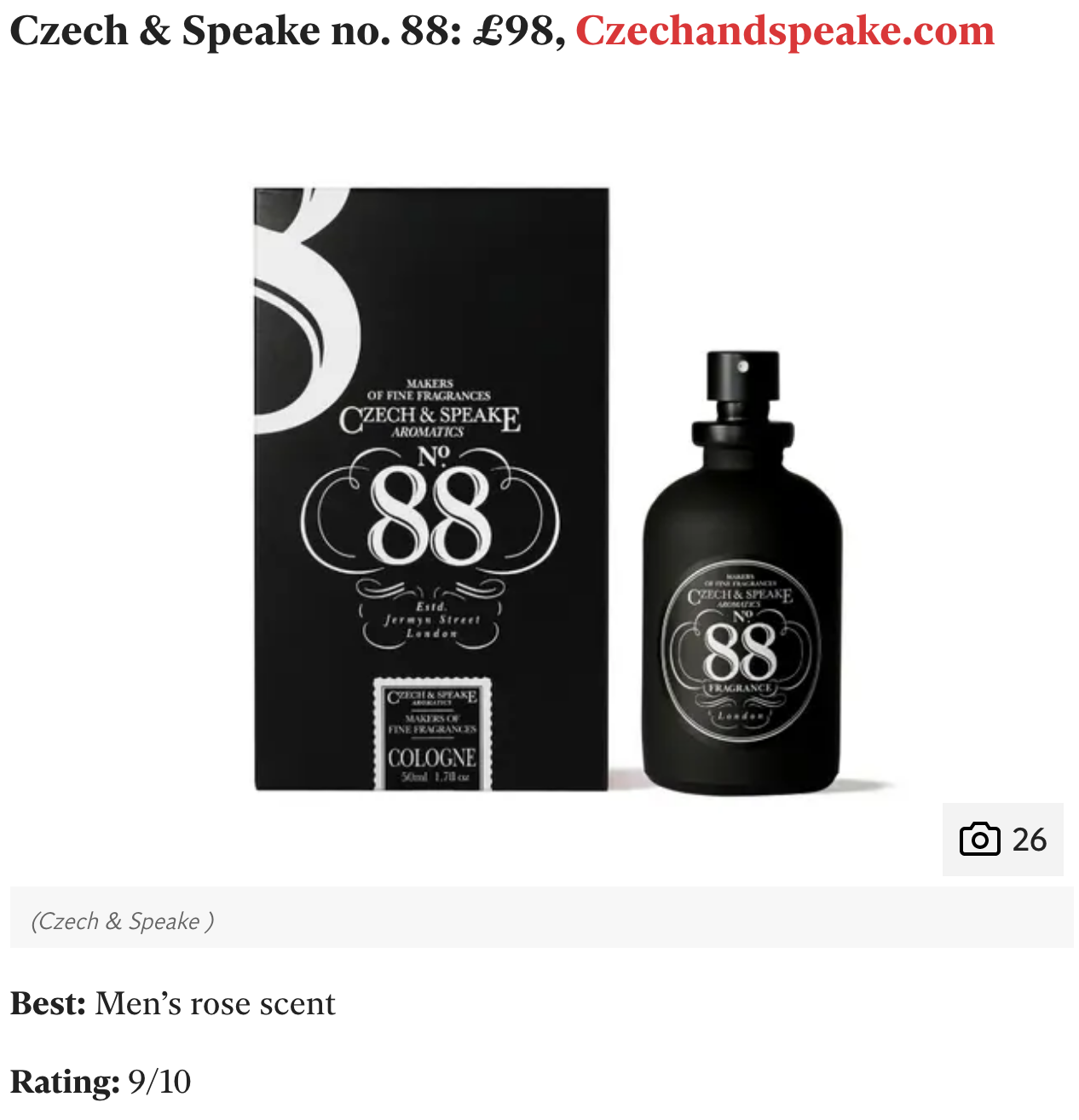 "Hailing from the bombastic, in-your-face Eighties, this powerhouse woody floral fragrance from luxury grooming brand Czech & Speake fuses warm sandalwood and vetiver with heady, slightly debauched floral ones, dominated by the instantly recognisable, intoxicating scent of rose.
A little goes an awfully long way and it has the staying power of a marathon runner (it lasted nearly 24 hours on the skin, surviving a morning shower in the process). Not for the fainthearted, for sure, but if you're looking for something that's big and ballsy, it's definitely worth knocking at the door of No 88."
Click to read full Independent article.