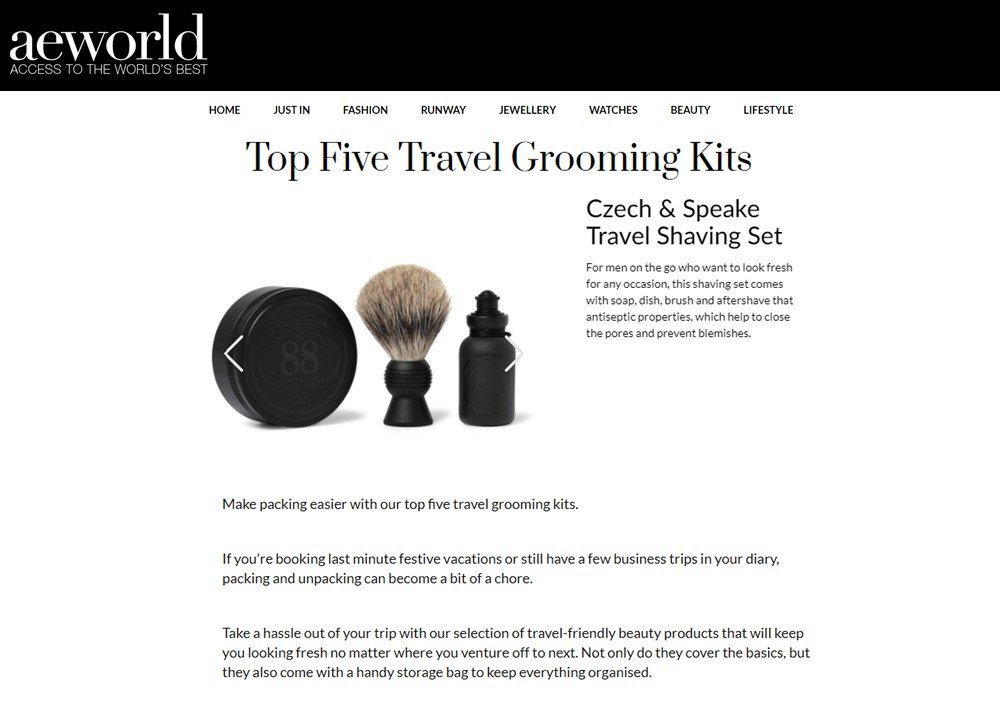 Make packing easier with our top five travel grooming kits.
If you're booking last minute festive vacations or still have a few business trips in your diary, packing and unpacking can become a bit of a chore.
Take a hassle out of your trip with our selection of travel-friendly beauty products that will keep you looking fresh no matter where you venture off to next. Not only do they cover the basics, but they also come with a handy storage bag to keep everything organised.
A& E World chose the No.88 Travel Shaving Set for the Top 5. Check out the rest here.