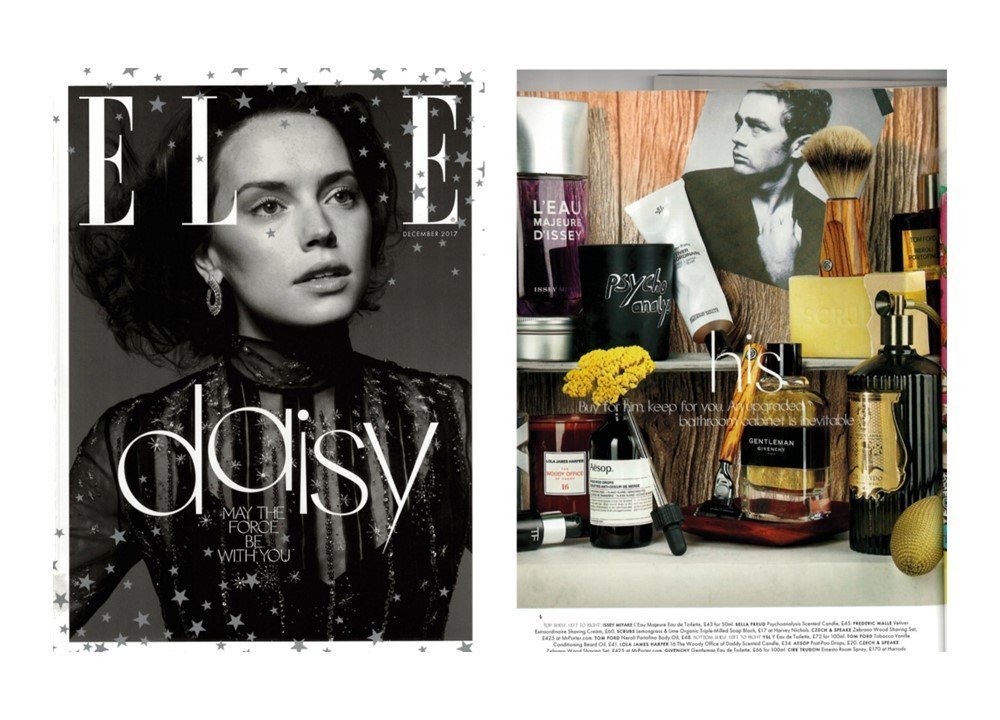 The December issue for ELLE featuring luxury gifts for him is out! The team picked the Zebrano Shaving Set for the bathroom cabinet essentials. "Buy for him, keep for you", they encourage their readers.
The Zebrano Shaving Set is a perfect luxury gift for the discerning gentleman.
The set has been crafted from sustainable sourced Zebrano wood and is known for its highly figured heartwood. The heartwood is straw-like in colour and distinctively marked with narrow veining or streaks of colour ranging from dark brown to almost black. These streaks give the heartwood a zebra- stripe appearance and its name.
Zebrano wood was traditionally used for boat building and original skis, as it is tough, water resistant and decorative