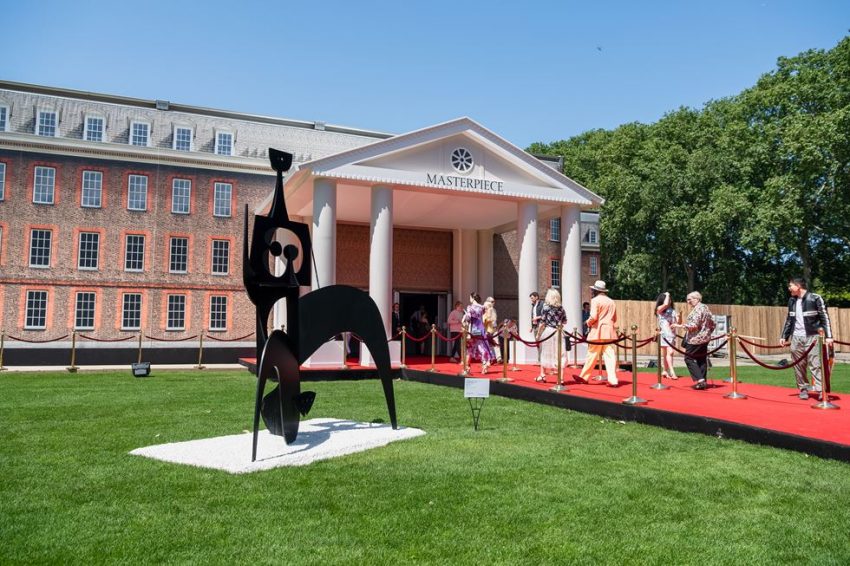 Towards the end of this month, prestigious art fair Masterpiece London would have opened the doors to its annual week-long event. Unfortunately, due to the worlds current circumstances, the fair cannot take place, instead they will be hosting 'Masterpiece Online'. When open, Masterpiece is housed in the grand Royal Hospital Chelsea. To ensure that Masterpiece is not forgotten about this year, we'd like to share with you the shows talent, and delve into the history of its iconic location, so that when it re-opens next year, it will be even more appreciated.
To give you more context on the fair if it is not one that you are familiar with, over 150 international exhibitors display fine works of art, jewellery, furniture and pieces of design ranging from antiquity to contemporary, that can be bought by collectors or simply viewed by art enthusiasts.
Cutting edge art and design pieces are curated harmoniously besides timeless works and collectable artist greats. Last year for example, a stand out contemporary installation by artist Phyllida Barlow, saw a sea of multi-coloured, super-sized shaggy fabric pom-poms, suspended from painted wooden structures. Alongside this, works of art were exhibited under iconic names such as Pablo Picasso, Claude Monet, Joan Miró and Max Ernst.
It is the diversity of art and design from a wide range of origins and periods that makes Masterpiece so unique and exciting, as well as being a pivotal meeting point between creatives, collectors and dealers. Such a cultivated and expansive event deserves a fitting location, and The Royal Hospital Chelsea couldn't be a better setting.
The Royal Hospital is a Grade I and II listed site. A stunning and monumental piece of architecture established during the reign of King Charles II in partnership with Sir Christopher Wren, who had a vision to create a home for veteran soldiers. The King issued a Royal Warrant in 1681 to build the home in response to a need to look after elderly and injured soldiers. Previously, this form of aid was only offered by religious foundations, but this came to an end after the dissolution of monasteries during the reign of King Henry VIII. The Hospital was completed with 476 residents in 1692.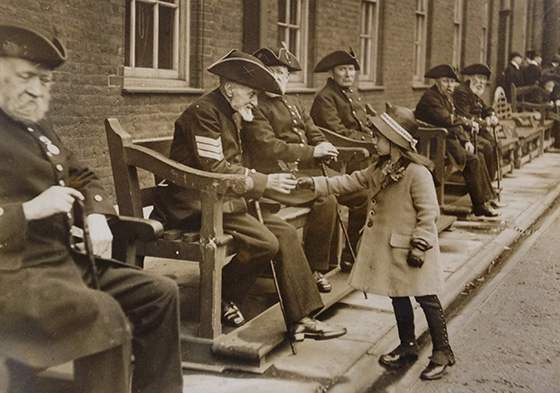 The building is located only a ten minute walk from Czech & Speake's showroom on the Pimlico Road, sat adjacent to the River Thames with Battersea Park across the other side. The initial building was designed around a figure court or 'quadrangle', but this was then extended to have two further quadrangle's, The Light Horse Court and The College Court, to ensure sufficient space.
Other areas include The Great Hall, The Long Wards, The Octagon and The State Apartments. The Council Chamber within the State Apartments has a particularly special interior as it was designed for visiting royalty. The celling of the room is spectacularly moulded, paired with beautiful lime wood panelling on the walls and a fine lime wood carving over the fireplace. The building sits upon an impressive 66-ache site, which has been the perfect home for the famous Royal Horticulture Society's Chelsea Flower Show since 1913.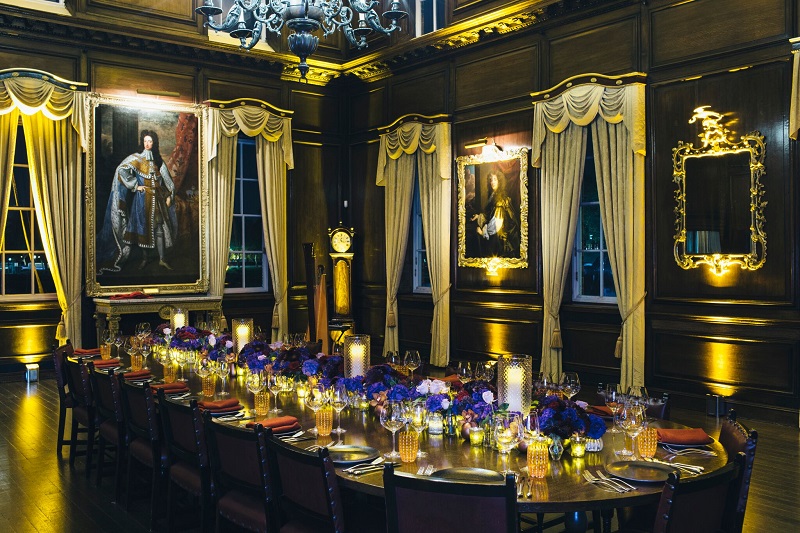 We hope you have learnt a little more about Masterpiece Fair and its important location, and feel inspired to visit the show when it opens in the future.
If you feel inspired to visit The Royal Hospital Chelsea, swing by our showroom on the Pimlico Road. Click here to find us.
Cover photo: masterpiecefair.com
---
Located in North America or would like to pay in Euros? Please visit our US site here and our EU site here.